How much does it cost for a Vietnam trip from India? If you have this question in mind, keep reading you will find the answer.
Vietnam trip cost from India depends on many factors such as trip duration, type of tours, flight tickets, accommodation, transport, food, and visit tickets. In this article, you can estimate Vietnam travel costs from India for yourself.
Travel Visa Cost for Indians in Vietnam
Visa expense is the first item in your Vietnam tourism cost from India. Indian tourists must apply for a visa in order to enter Vietnam. The Vietnam Immigration Department offers an online E-visa application process for a fee of $25 per person approx ₹2100 (visit this link to apply for E-visa). The E-visa is typically received via email within 5-7 business days. Alternatively, travel agencies like Gadt Travel can assist with obtaining an E-visa for a fee, potentially expediting the process within one day.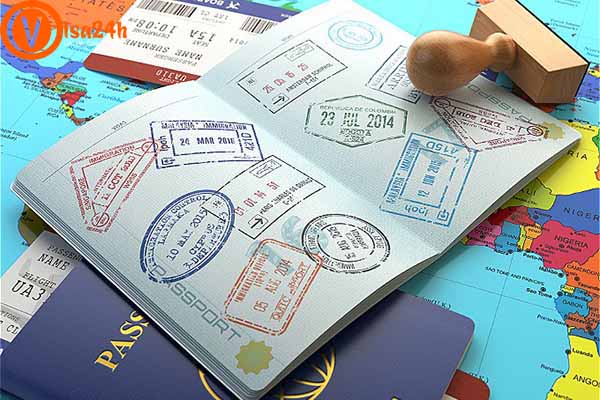 Vietnam Trip Cost from India for International Flight
A flight ticket is the second item in Vietnam travel cost from India you need to put on the list.
There are several airlines that offer direct flights from India to Vietnam, such as Vietnam Airlines and Vietjet Air, making it convenient to travel between the two countries. Alternatively, you can book a transit flight via Indigo. The cost of a round-trip flight from India to Vietnam usually ranges from ₹20,000 to ₹40,000, depending on factors such as flight time, airlines, and transit or direct flights.
To ensure you get the best airfares, it is advisable to book your flight tickets in advance, taking advantage of airline promotions and booking in stages. It is recommended to book flights to and from major cities in Vietnam, such as Hanoi, Da Nang, and Ho Chi Minh. From there, you can easily book domestic flights to other destinations within Vietnam.
You can check and book your flight tickets on the website MakeMyTrip or Cleartrip.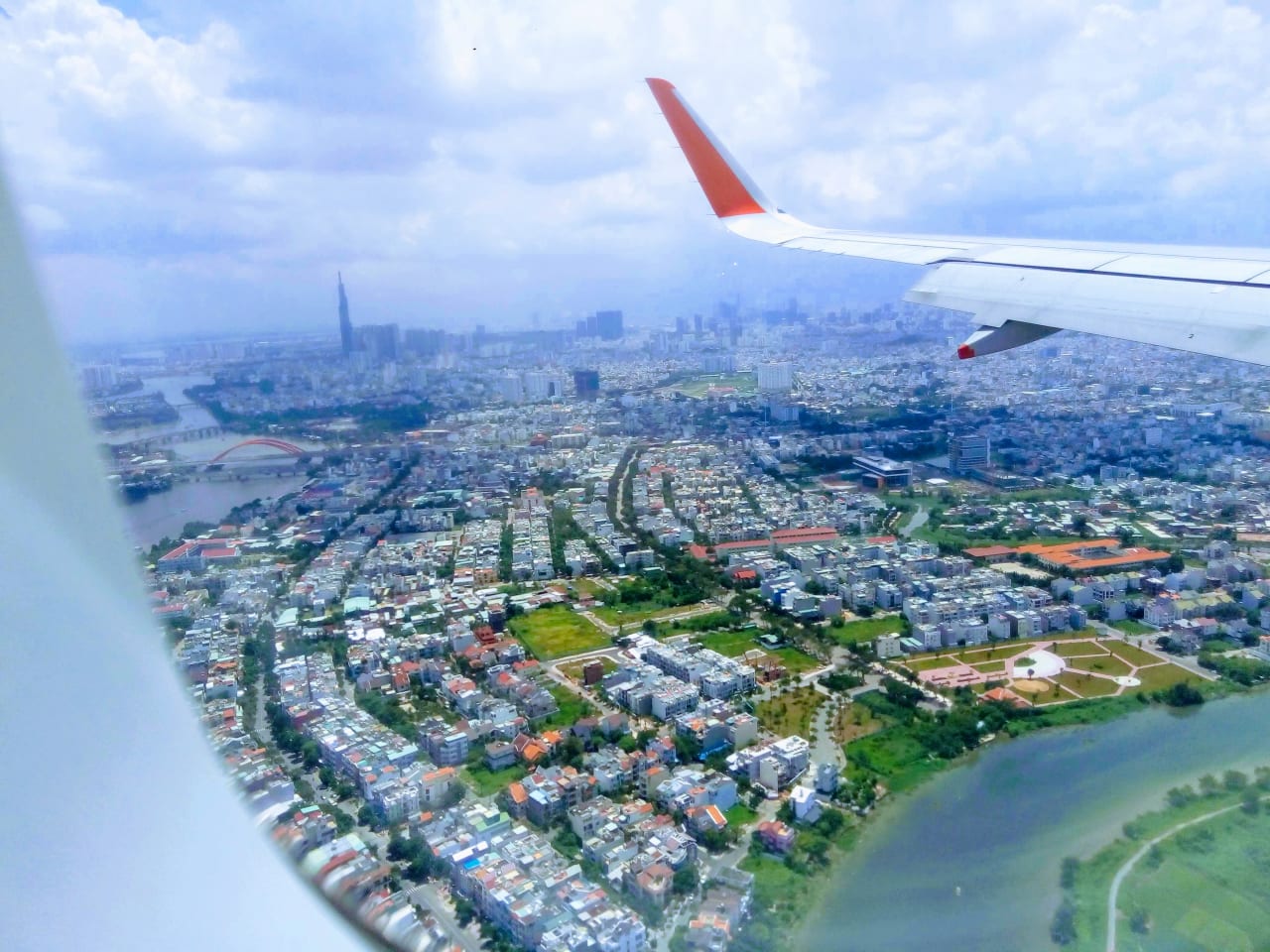 Traveling expenses in Vietnam
Traveling expense is the third item on your list for Vietnam trip costs from India.
Transfer Cost Between The Cities In Vietnam
Transfer By Air
Vietnam is not a large country, but it is quite long. Some cities are situated at a considerable distance from each other, such as Hanoi and Ho Chi Minh City. The most convenient way to travel between these cities is by air, as it is the fastest option. The cost of flights between cities in Vietnam varies depending on the distance between the cities, the airline, and the time of booking. It usually ranges from about ₹4000 to ₹8000 per one way ticket.
Most popular flight routes when you travel in Vietnam.
Hanoi – Da Nang
Hanoi – Ho Chi Minh City
Da Nang – Ho Chi Minh City
Ho Chi Minh City – Phu Quoc
Ho Chi Minh City – Nha Trang
Ho Chi Minh City – Da Lat
Transfer by Train
You can travel to most cities in Vietnam from north to south by train. However, the journey may take a while because the train tends to move slowly. Nonetheless, traveling by train can be a delightful experience. Below are some of the stages where you can book train tickets to enjoy this experience.
Hanoi – Lao Cai (Sapa): Around ₹1700 per ticket with bed and air conditioner
Hue – Da Nang: Around ₹500 per ticket without bed
Transfer By Bus
Some cities are close to each other you can travel by bus. Fares range from ₹500 – ₹1600 depending on the distance between cities. Here are some routes that you can travel by bus.
Hanoi – Halong
Hanoi – Ninh Binh
Hanoi – Sapa
Hanoi – Ha Giang
Da Nang – Hoi An
Da Nang – Hue
Hue – Quang Binh
Ho Chi Minh – Nha Trang
Ho Chi Minh – Da Lat
Ho Chi Minh – Mui Ne
Ho Chi Minh – Mekong Delta
Vietnam trip cost from India for Airport transfer
You can go by bus, taxi, grab or book airport service. From Noi Bai Airport (Hanoi) to the city center, the bus ticket price is from ₹110 to ₹105/person. The public bus is very cheap but it will take 30-40 minutes to reach the city center.
You can also grab a taxi outside of the arrival hall and pay from ₹900 to ₹1600 depending on your drop-off point. However, the taxi driver may try to go the longest way, the price may be higher than that. You can also book a Grab outside of the arrival hall from ₹845 to ₹1500.
However, for all the above transport, you need to go outside and find vehicles yourself. A private airport transfer service is also available. The driver will wait for you at the arrival hall with your name board. It is also convenient if you go in a big group. The price is only from ₹1500 to ₹2600. If you are interested in our private airport transfer service, you can visit our website to learn more.
Transfer expenses in the city
Hiring a motorbike is only ₹500 and drive around the city. Remember to fill your motorbike with fuel before you go because the motorbike you hire often has little fuel left. It costs around ₹450 to fulfill the tank.
Travel by public bus is another option, but it is only available in big cities such as Hanoi or Ho Chi Minh City. The ticket is from ₹24 to ₹42 per person.
Otherwise, grabbing a taxi to move around is also a good idea, the price is from ₹1700 to ₹3400. There are some reliable taxi brands in Vietnam such as Taxi Group, Mai Linh, and Vinasun.
You can also book Grab to move around the city. However, Grab is only available in Hanoi, Ho Chi Minh City, and Da Nang.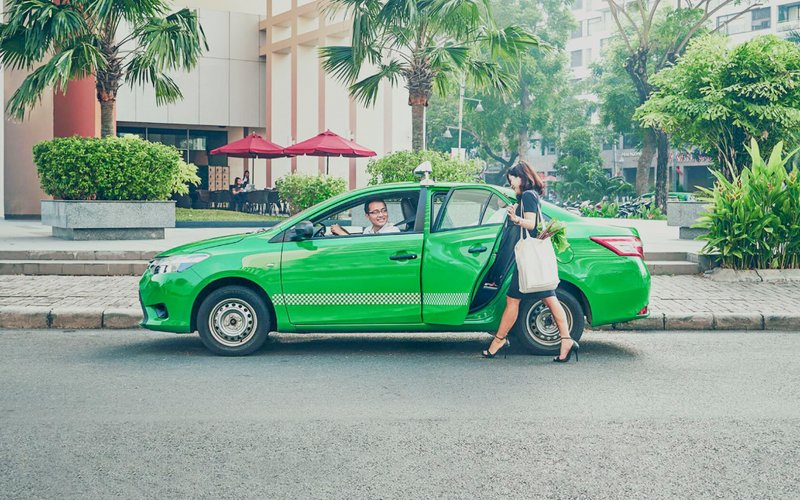 Accommodation expenses in Vietnam
Accommodation is the fourth thing on the Vietnam trip cost is.
When traveling to Vietnam, there are plenty of accommodation options available to suit different budgets and preferences. From luxurious resorts to budget-friendly hostels, Vietnam has it all.
For those looking to save money, hostels and guesthouses are excellent options. These types of accommodation usually offer dormitory-style rooms or private rooms with shared bathrooms, and prices can range from as low as ₹500 to ₹3500 per night. The quality of these accommodations varies, so it's best to read reviews and check photos before booking.
If you prefer more comfort and privacy, mid-range hotels are also widely available in Vietnam. Prices for mid-range hotels typically range from ₹2500 to ₹5000 per night, and they offer amenities such as private bathrooms, air conditioning, and Wi-Fi.
For travelers seeking more luxury, there are plenty of high-end hotels and resorts in Vietnam. These accommodations usually offer spacious rooms, top-notch facilities, and stunning views, with prices starting from ₹8200 per night.
Overall, the cost of accommodation in Vietnam is relatively affordable, and there is a range of options available to suit different budgets and needs.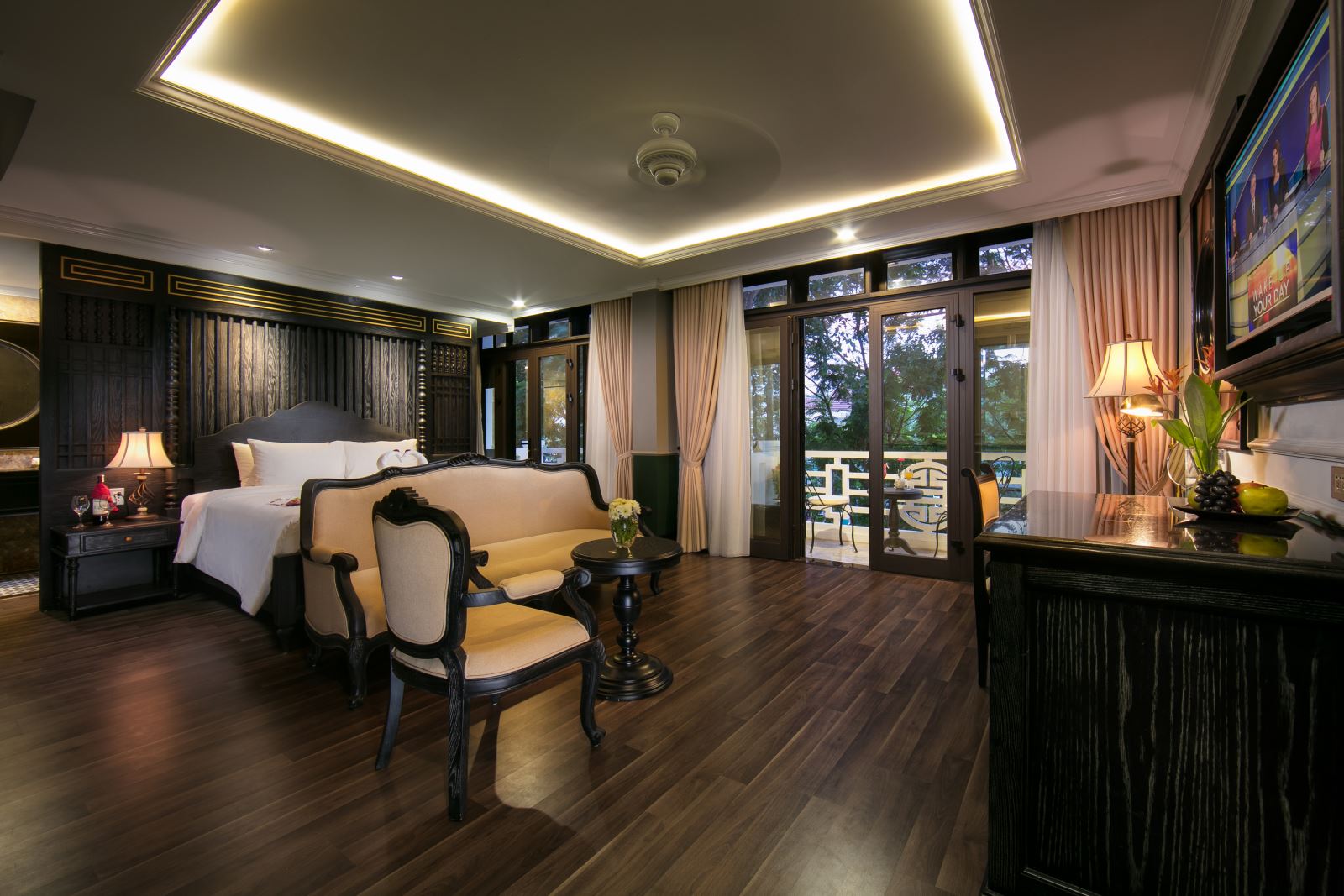 Food & beverages Cost in Vietnam
Indian food
Food and beverage is the fifth item in your Vietnam tourism cost. You can find many Indian restaurants here. You can check Rasm Indian Cuisine in Hanoi. Family India is quite popular in Da Nang. In Ho Chi Minh City, you can try Tandoor Indian Restaurant. The price is from ₹250 to ₹1900.
Vietnamese food
You can also try Vietnamese food for just ₹250 such as Pho Ga (Chicken Noodle soup), bun ca (Fish noodle soup) or Bun hai san (seafood noodle). If you a fan of coffee, egg coffee is a must-try drink in Hanoi It's only ₹100 for a cup of coffee.
If you are a vegetarian, Peace Vegan in Hanoi is a good choice. The price for one adult is only ₹205, you can choose any dish you want. Vietnam trip costs for food and drink are very cheap for Indians.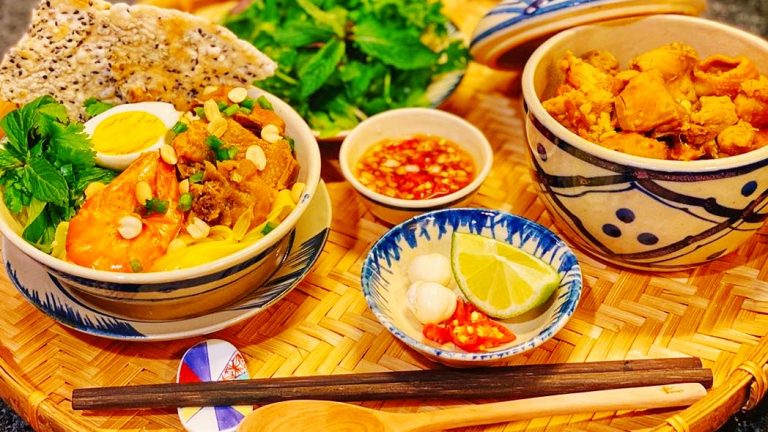 Vietnam travel cost for entrance tickets
The last item to think about Vietnam's tourism costs is entrance tickets. The cost of entrance fees in Vietnam varies depending on the attractions and value of experience. Generally, tickets range from ₹85 to ₹260 per person. However, for destinations that include activities such as boat trips, electric cars, cable cars, or lunch, the cost can fluctuate between ₹450 to ₹2600 per person. For example, Ba Na Hill tickets up to ₹3200 per person without buffet lunch (updated 2023)
Hanoi
On your Vietnam trip, you can spend two days in Hanoi to visit some famous destinations. It's free of charge to visit some famous spots such as Hoan Kiem Lake, The Old Quarter, and Long Bien Bridge. If you visit Ngoc Son Temple, Temple of Literature, Ho Chi Minh Mausoleum, and Imperial Citadel of Thăng Long, tickets are around ₹140. The water puppet show is also an interesting activity for Indians, the ticket is only ₹340 to ₹680.
From Hanoi, you can spend two or three days visiting faraway destinations such as Ha Long Bay, Hoa Lu Ninh Binh or Moc Chau, and Sapa. Tickets are from ₹70 to ₹2000. For example:
– Mua Cave: 100,000 VND per person (approx ₹340)
– Trang An: 250,000 VND per person (approx ₹900)
– Halong Bay: 550,000 VND per person (approx ₹2100) (updated 2023)
– Fansipan Peak cable car: 800,000 VND per person (approx ₹2800) (updated 2023)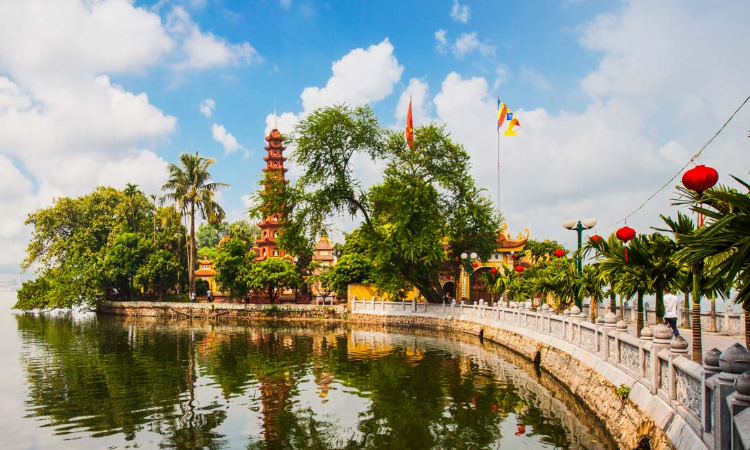 Ho Chi Minh City
In Ho Chi Minh City, if you visit Saigon Notre-Dame Basilica, Saigon Central Post Office, and The Opera house, it is free of charge. If you visit Independence Palace (Norodom Palace), War Remnants Museum, or Cu Chi Tunnel, the ticket is from ₹135.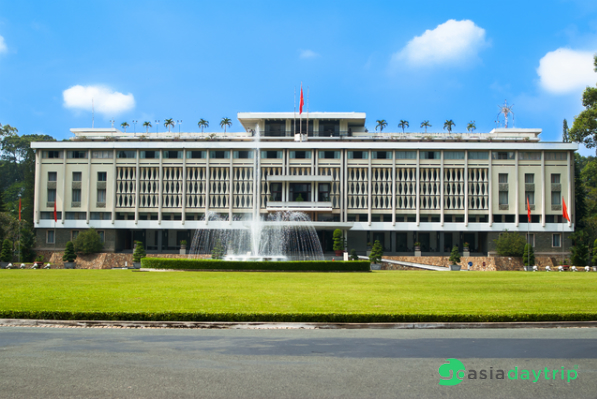 From Ho Chi Minh City, you can also fly to Phu Quoc Island to see beaches with crystal clear water there. In Phu Quoc, some places do not require tickets such as Phu Quoc Prison, however, if you visit Safari Phu Quoc, you have to pay around ₹290 per person.
Da Nang
Da Nang City is considered the most worth living city in Vietnam. Ba Na Hill and Son Tra Peninsula are the most must-see places. A ticket to visit Ba Na Hill is ₹4200/person including lunch (updated 2023).
Hoi An Ancient town and Cham Island are also close to Da Nang. They are interesting places for Indians to discover Vietnamese beaches and islands. The visiting ticket is only ₹350.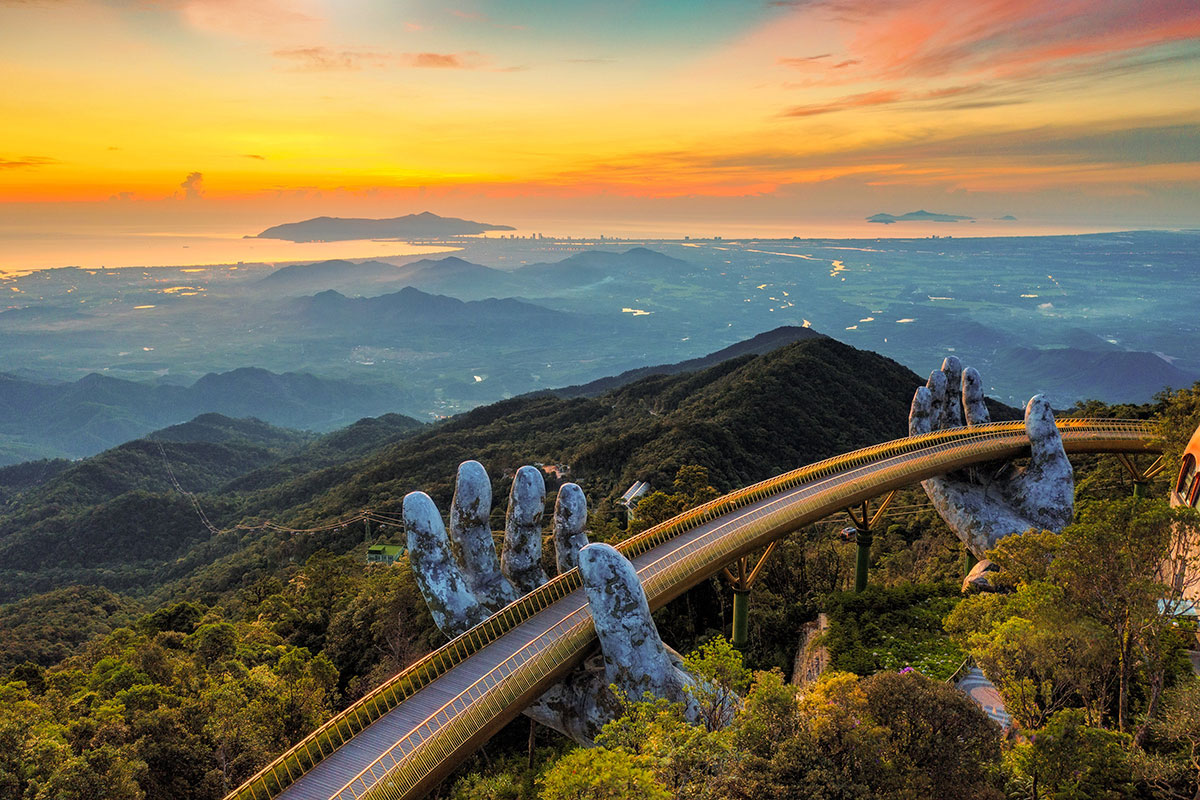 Sum up the Vietnam trip cost from India
Flights:
The cost of flights to Vietnam from India can vary depending on the time of year and the airline you choose. On average, you can expect to spend between INR 15,000-25,000 for a round-trip ticket. However, prices may increase during peak tourist seasons. To save money, consider booking your flight well in advance or using online travel agencies to find the best deals on flights for your Vietnam trip from India.
Accommodation:
The cost of accommodation in Vietnam varies depending on your preferred level of comfort and the location. Budget travelers can find dormitory-style accommodations for as low as INR 300-500 per night, while mid-range hotels cost between INR 1,500-3,000 per night. Luxury accommodations can cost upwards of INR 7,000 per night. To save on accommodation costs during your Vietnam trip from India, consider booking your stay in advance and researching the best deals online.
Food and Drink:
Vietnam is known for its delicious street food, which can be very affordable. Budget travelers can expect to spend around INR 500-700 per day on food and drink, while mid-range travelers can expect to spend INR 1,000-1,500 per day. High-end dining options can cost upwards of INR 2,500 per meal. To save on food and drink expenses during your Vietnam trip from India, try to eat at local street vendors and markets rather than high-end restaurants.
Transportation:
Transportation costs in Vietnam are relatively inexpensive. Taxis and public transportation are readily available and affordable, with average costs of INR 10-15 per kilometer for taxis and INR 5-10 per ticket for public transport. A typical day of sightseeing during your Vietnam trip from India may cost around INR 500-700. To save on transportation costs, consider using public transport or walking to get around instead of taking taxis.
Sightseeing and Activities:
Vietnam is home to numerous attractions and activities, from historic landmarks to beautiful natural scenery. The cost of entrance fees and tours can vary widely, but budget around INR 1,000-2,000 per day for activities during your Vietnam trip from India. To save on sightseeing and activity costs, research free or low-cost options in advance and consider visiting during off-peak tourist seasons.
Overall, a 10-day Vietnam trip from India can cost approximately INR 40,000-60,000 per person for budget travel, INR 60,000-80,000 per person for mid-range travel, and INR 1,00,000 and above per person for luxury travel. However, these costs can vary depending on your travel style and preferences. It's important to note that these costs do not include travel insurance, visa fees, or any additional expenses such as souvenirs or shopping. With proper planning and budgeting, a Vietnam trip from India can be a memorable and affordable experience for Indian travelers.
Sample Vietnam Itinerary in 10 Days with 50,000 INR from Gadt Travel
Day 1: Hanoi Arrival.
Driver pick-up and hotel check-in. Free time. Overnight in Hanoi Old Quarter.
Day 2: Ninh Binh – Hoa Lu – Tam Coc (B, L)
Breakfast at hotel. Tour guide pick-up for Hoa Lu ancient capital and Tam Coc boat trip. Return to Hanoi in the evening. Overnight in Hanoi Old Quarter.
Day 3: Hanoi – Ha Long Bay – Sung Sot Cave & Titop Island (B, L)
Breakfast at hotel. Depart for Ha Long. 5-hour boat cruise via scenic route, lunch on board. Visit Surprising Cave, Luon Cave, and Titop Island. Return to Hanoi in the evening. Overnight in Hanoi Old Quarter.
Day 4: Hanoi City tour – Flying to Da Nang. (B)
Breakfast at hotel. Visit Ho Chi Minh Mausoleum, Museum of Ethnology, Temple of Literature, Hoa Lo Prison, and Tran Quoc Pagoda. Lunch at a local restaurant. Private car to the airport for flight to Da Nang. Driver pick-up and hotel check-in. Overnight in Danang.
Day 5: Danang – Hue – Hoi An (B, L)
Enjoy breakfast at the hotel before being picked up by a tour guide for a trip to Hue, the ancient capital of Vietnam. On the way, you will witness stunning natural scenery, including the Hai Van Pass and Lang Co Beach. Stop at the Khai Dinh Tomb, the last tomb of the Nguyen dynasty, to marvel at the intricate details and architecture. After a Hue-style lunch, visit the Imperial Citadel and Thien Mu Pagoda on the banks of the Perfume River. Return to Danang in the evening and overnight at the hotel.
Day 6: Danang – Ba Na Hills – Hoi An (B, L)
After breakfast, visit Ba Na Hills, a French-style village with ancient villas and a cable car that holds two Guinness World Records. Explore the J'Jardin Zone with its French architecture buildings, visit Linh Ung pagoda and its giant Buddha statue, and see the famous Golden Bridge with its panoramic view. After lunch, visit the Fantasy Park indoor game center before visiting the Linh Ung Linh Tu Pagoda for a peaceful view of Danang city. Collect luggage and transfer to Hoi An for overnight stay.
Day 7: Hoi An – My Son Sanctuary- Ho Chi Minh City (B, L)
Enjoy breakfast at the hotel before departing for the My Son Sanctuary, a UNESCO World Heritage Site with more than 70 Hindu temples. Marvel at the temples' architecture and learn about the interesting culture of the Champa Kingdom. After lunch, explore Hoi An's narrow lanes and centuries-old houses influenced by Chinese, Japanese, French, and European architectures. Transfer to the airport for a flight to Ho Chi Minh City and overnight at a hotel.
Day 8: Ho Chi Minh – Cu Chi Tunnels (B,L)
After breakfast, visit the Reunification Palace, Notre Dame Cathedral, and the Central Post Office, structures from the French Colonial times. After lunch, visit the Cu Chi Tunnels, a network of underground cities used during the Vietnam War, and learn how they were constructed. Return to the hotel in the evening.
Day 9: Ho Chi Minh – Mekong Delta (B, L)
After breakfast at the hotel restaurant, head to My Tho, a town on the left side of the Mekong River. Visit Vinh Trang Pagoda, established in the late 19th century, before boarding a sampan to cruise around Dragon, Unicorn, Phoenix, and Tortoise islands. Stop at Unicorn Island to walk the country lane, see orchards, taste tropical fruits, listen to local folk music, and visit a fruit plantation. Then, take a hand-rowed sampan through Thoi Son canal to enjoy the countryside and visit a family business, honey-bee farm, and workshop for honey tea and coconut candy. You can buy souvenirs before returning to Ho Chi Minh City for an overnight stay.
Day 10: Ho Chi Minh Departure (B)
Have your last breakfast at the hotel and spend your free time until our private car comes to your hotel to pick you up and transfer you to the airport for your flight. Finish your trip in Vietnam for 10 days and we hope you had a happy time and interesting experiences about our country. We look forward to seeing you in the near future!
Service Included
Hotel accommodation sharing double/twin/triple rooms with daily breakfast
Meals as indicated in itinerary (B = Breakfast, L = Lunch, D = Dinner)
Full transfer by AC tourist bus
English speaking guide
Cable car tickets at Ba Na Hills
Entrance fees and activities mentioned in the itinerary
Private airport transfer (only driver)
About Gadt Travel – A leading tour operator in Vietnam
Gadt Travel is the leading tour operator in Vietnam that focuses on the value of the traveler's experience. With many years of working experience and knowledge of tourist destinations, the travel consultant team will help you design a suitable itinerary based on your demand. Professional drivers and guides will accompany and support you throughout the journey. Our operation team always monitors your itinerary to ensure that you have a perfect trip. Visit our website https://gadttravel.com to learn more our tours and book your trip.