While travelling to Vietnam, except for citizens of 25 Vietnam visa-free countries, every foreign traveller must obtain a visa. For convenience, more and more people, especially Indians, nowadays choose the electronic visa method. This article will be the essential guide to the Vietnam evisa for Indians!
Table of Contents
What's Vietnam evisa?
What to prepare for the Vietnam evisa application?
How to apply for Vietnam evisa?
How to use Vietnam evisa?
What to notice?
Conclusion
---
What's Vietnam evisa?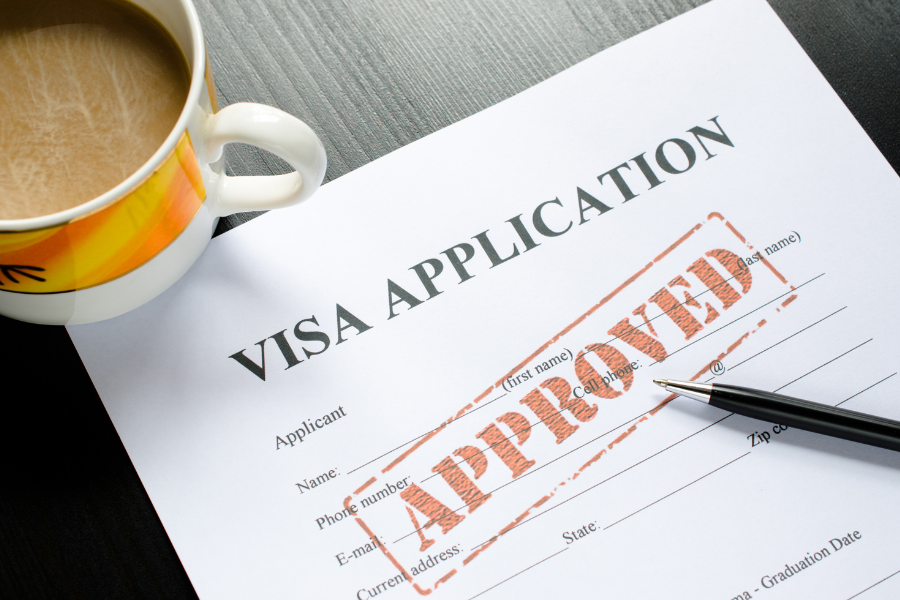 A visa is a travel document issued by Vietnamese officials that allows you to travel to and enter the country.
All Indian passport holders wishing to visit Vietnam must have a valid visa for Vietnam. Currently, there are 3 ways to apply for a Vietnam visa: Getting at the embassy, getting on arrival and getting a Vietnam visa online.
A Vietnam electronic visa (Vietnam evisa) is one of three ways to obtain a visa, instead of obtaining it at the embassy or on arrival. As mentioned, more and more foreigners choose this method since the application process is quick and straightforward. Best of all, you can apply for a Vietnam visa online from the comfort of your own home. Also, this helps save your time due to your pre-approved visa and no need to stand in a queue at the airport.
Vietnam visa online is currently available to citizens of 80 countries, including India.
Currently, there are 3 Vietnam visa types for Indians: Vietnam Tourist visa, Business visa and Relative visit visa. If you are a traveller, you must register for the tourist type, which costs $25 (single entry) or 50 (multiple entry) depending on your purpose. This can be valid for up to 90 days and requires no sponsor company or tour proof. However, unlike that for business, Vietnam evisa Indian travellers cannot be extended.
What to prepare for the Vietnam evisa application?
Here's a list of documents you need to prepare for your Vietnam evisa application:
A passport with a validity period of six (6) months
A.jpg image of your whole passport data page
A passport photo (4×6, white backdrop, no glasses) in.jpg format
A valid foreign credit or debit card is required.
An email address for customer service
A temporary residence in Vietnam
Your entry and leave dates, as well as your entry and exit points/ airports
How to apply for Vietnam evisa?
Step 1: Access one of the two official evisa websites to apply:
Step 2: Complete the secure online Vietnam visa application form and make payment.
Step 3: Get the evisa letter to be delivered to your registered email within your requested processing time.
Step 4: Download your Vietnam evisa letter and show it to the Vietnam Immigration Officer to complete the entry into our country.
After submitting your Vietnam evisa application online, you must wait three working days for your visa to be processed. After three days, you may look for yours by using this page.
To access, enter your registration code, email address, and date of birth. Download the.pdf file and print two copies of your Vietnam electronic visa for travel safety.
If your Vietnam visa is still unavailable after three working days, email the Support team at this link.
How to use Vietnam evisa?
When arriving in Vietnam, show your passport as well as your printed evisa at the immigration counter.
The Vietnam visa online is valid for admission at any of the country's 28 international checkpoints, including eight international airports. Please access this link for a complete list of airports, seaports, and border crossings where the Vietnam evisa is accepted.
What to notice?
Normally, the normal processing time is within 3 working days after receiving the completed application and full fee. However, if you are in urgent need, there are three options:
Option 1: Urgent processing time – 2 working days: within 02 working days after receiving the completed application and full fee.
Option 2: Emergency processing time – 1 working day: within 01 working day after we receive the completed application and full fee.
Option 3: Super Rush/ Holiday processing time – 2 hours: within 02 hours after we receive the completed application and full fee.
Note: You need to register for this service through an intermediary and pay an additional service fee upon request
Make sure to note down and save your registration number as you will need it to check and download your evisa later on.
Your Vietnam electronic visa is valid from the beginning to the end of the dates mentioned. You are allowed to enter the country at any moment between those dates.
You cannot extend the expiration date. If you wish to stay longer, please depart and return with another one. Nevertheless, this should not be repeated too frequently since your admittance may be questioned and rejected.
Apply for the visa at least two weeks before your intended travel date.
To minimize delays and rejections, double-check all of the prerequisites before submitting your application.
Check that all of the information on the application form is correct and matches the information in your passport.
Submit the required papers by the instructions.
Make sure to pay the visa cost in advance
Follow up on the status of your application on a frequent basis, and be ready to give extra information if necessary.
Conclusion
Finally, Vietnam evisa provides Indian tourists with a simplified and quick approach to discovering Vietnam's captivating beauty and rich culture. This article has revealed the most important parts of acquiring and utilizing the Vietnam electronic visa, from the quick application process to the perks it implies. By following the processes outlined, Indian tourists may ensure a smooth voyage while avoiding the headaches associated with traditional visa application techniques. So, gather your belongings, follow the instructions, and start on an exquisite Vietnamese voyage with the Vietnam evisa as your faithful friend. Your Vietnamese adventure awaits you; begin your journey now!