Hoi An Ancient Town is a place that will promise to bring you to a life dated back from the 15th to 19th centuries. It is a melting pot of trade and cultures: Cham, Vietnamese, Chinese, Japanese, and European. Coming to Hoi An, you can immerse yourself in the beauty of the world-renowned UNESCO World Cultural Heritage town. Let yourself get lost amid hundreds of heritages from buildings, traditions, folk festivals, beliefs, and sophisticated culinary arts. Hence, there're lots of amazing things to do and see in Hoi An as you explore each layer of this cultural town.
So, if you are seeking a guide on what to do in Hoi An then here's a list of the Top Wonderful Things To Do In Hoi An. Enjoy your trip to the fullest with these must-see places to see in Hoi An.
1. Transportation
The road from Da Nang to Hoi An (Quang Nam) is about 30 km to the South. Currently, there are 3 main means to travel from Da Nang city to Hoi An which you can choose from including Bus, Taxi, and Motorbike.
Da Nang bus
To promote Da Nang – Hoi An tourism, bus number 1 from Da Nang to Hoi An will be put into use in 2015. With the price of only 25,000 VND, it is very cheap compared to other means of transportation. . The time from Da Nang to Hoi An or vice versa takes about 70-80 minutes.
Taxi from Da Nang to Hoi An
Taxis are the most convenient and fastest way to travel from Da Nang to Hoi An, taking about 45-55 minutes depending on traffic conditions. However, the price is relatively high.
Motorbike
Motorbikes are a great choice to travel. Besides, you can also travel from Da Nang to Hoi An by motorbike to discover more destinations along the way. However, if you are not familiar with driving and traffic in Vietnam is quite complex so this is not the choice of many visitors.
You can refer to the transfer service of GoAsiaDayTrip with a private car at a reasonable price that brings you comfort and safety on the trip.
2. The first Hoi An attractions are the never-ending sandy beaches
Hoi An is blessed with endless emerald-like beaches not far away from it. If you want to join in the lively crowd and have a blast in the sun, you can choose An Bang beach and Cua Dai beach which are only 3 to 4 kilometers away from Hoi An old town.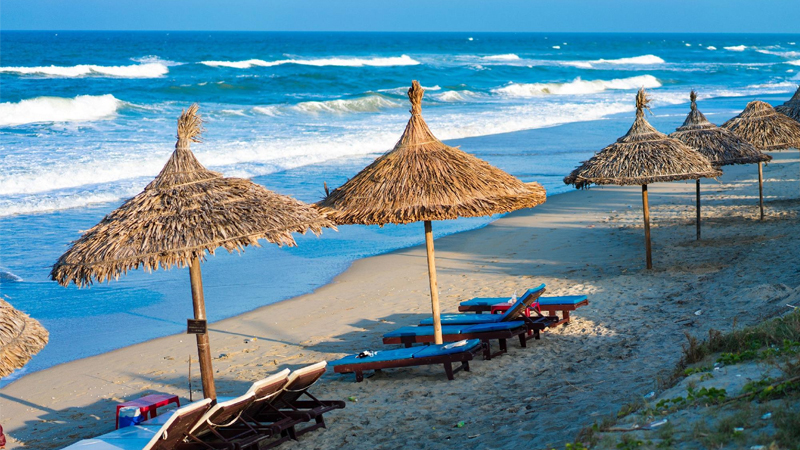 Another thing to do in Hoi An is to join in the discovery of the beauty and mysterious charm of the underwater world. Participating in the exciting adventure to Cham Islands, a World Biosphere Reserve recognized by UNESCO thanks to its diverse environment. Here, you can swim, snorkel, coral reef dive, and do other activities to enjoy the magnificent view of the sea creatures.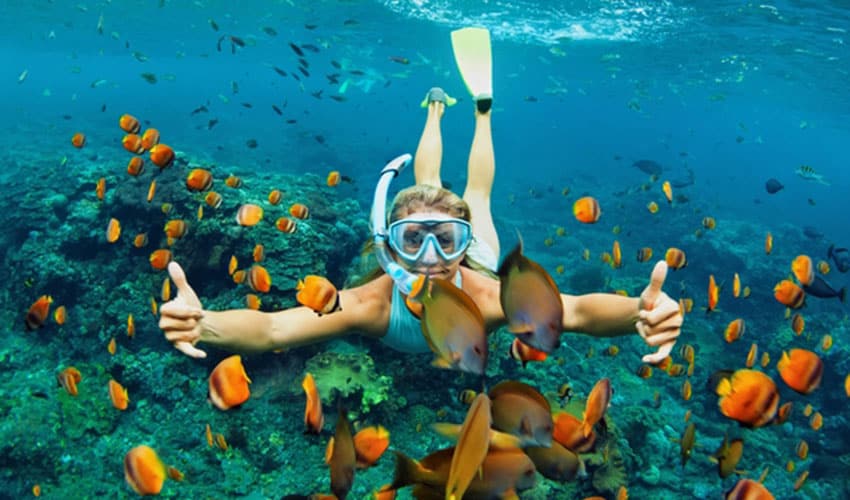 3. Visit famous ancient Hoi An attractions
A comprehensive list of things to see in Hoi An ancient town so you won't be missing out on any of the beautiful Hoi An sightseeing and photography opportunities. Get to know these must-see places and truly become in sync with the vintage and pristine vibe of the ancient town. Let's dive into the list of top-rated tourist attractions in Hoi An!
Japanese Covered Bridge: 186 Tran Phu – A Hoi An Must See
Bridge Pagoda is a gem in the heart of the ancient city – one of the top places to visit in Hoi An. The bridge was built in the late 16th century and is called the Japanese Bridge. In the middle of the bridge is a small shrine worshiping the Great Emperor. The bridge has a unique structure; decorative motifs show the harmonious combination of Vietnamese, Chinese, Japanese, and Western architectural styles.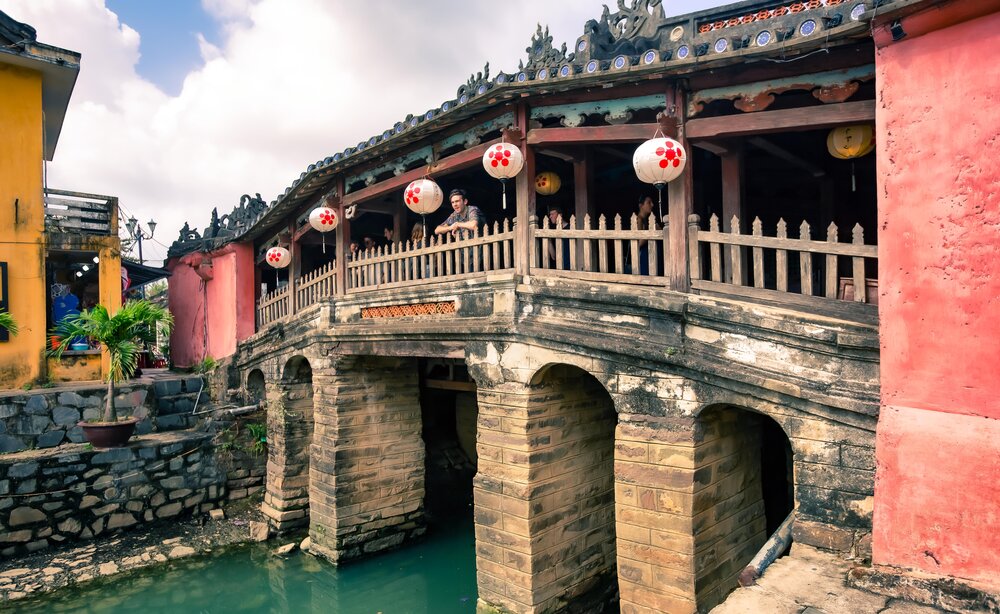 Fujian Assembly Hall: 46 Tran Phu – Best Hoi An sightseeing place
Near the Japanese Covered Bridge are other best places to visit in Hoi An. You can find the Fujian Assembly Hall at 46 Tran Phu Street just a 6-minute walk. Be ready to be captivated by the cultural and historical beauty of this hundred years old architecture.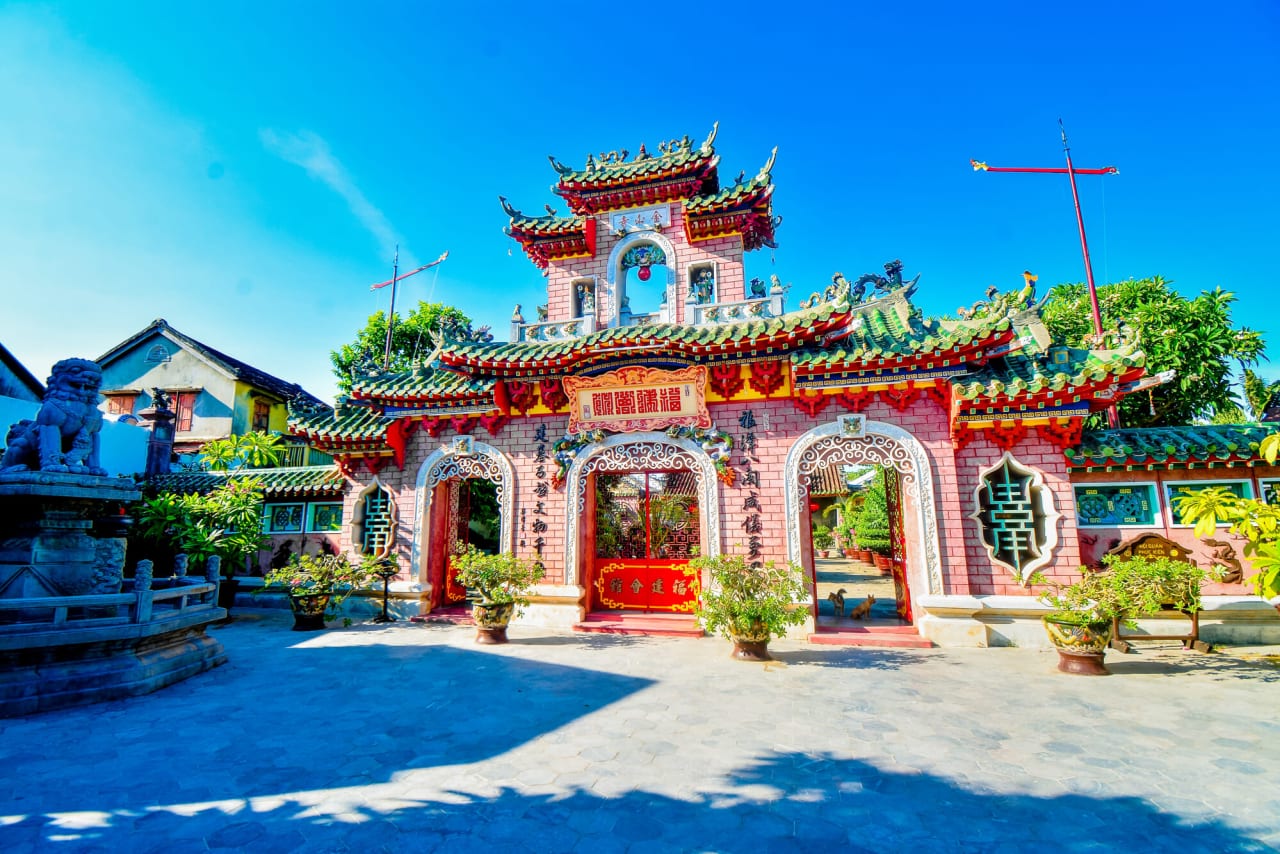 Quan Cong Temple: 24 Tran Phu
Ong Pagoda also known as Quan Cong temple is the famous Hoi An attraction – a place of worship devoted to an esteemed Chinese military general – Quan Cong. Quan Cong has been worshipped around East Asia. He is a symbol of loyalty, bravery, integrity, and justice.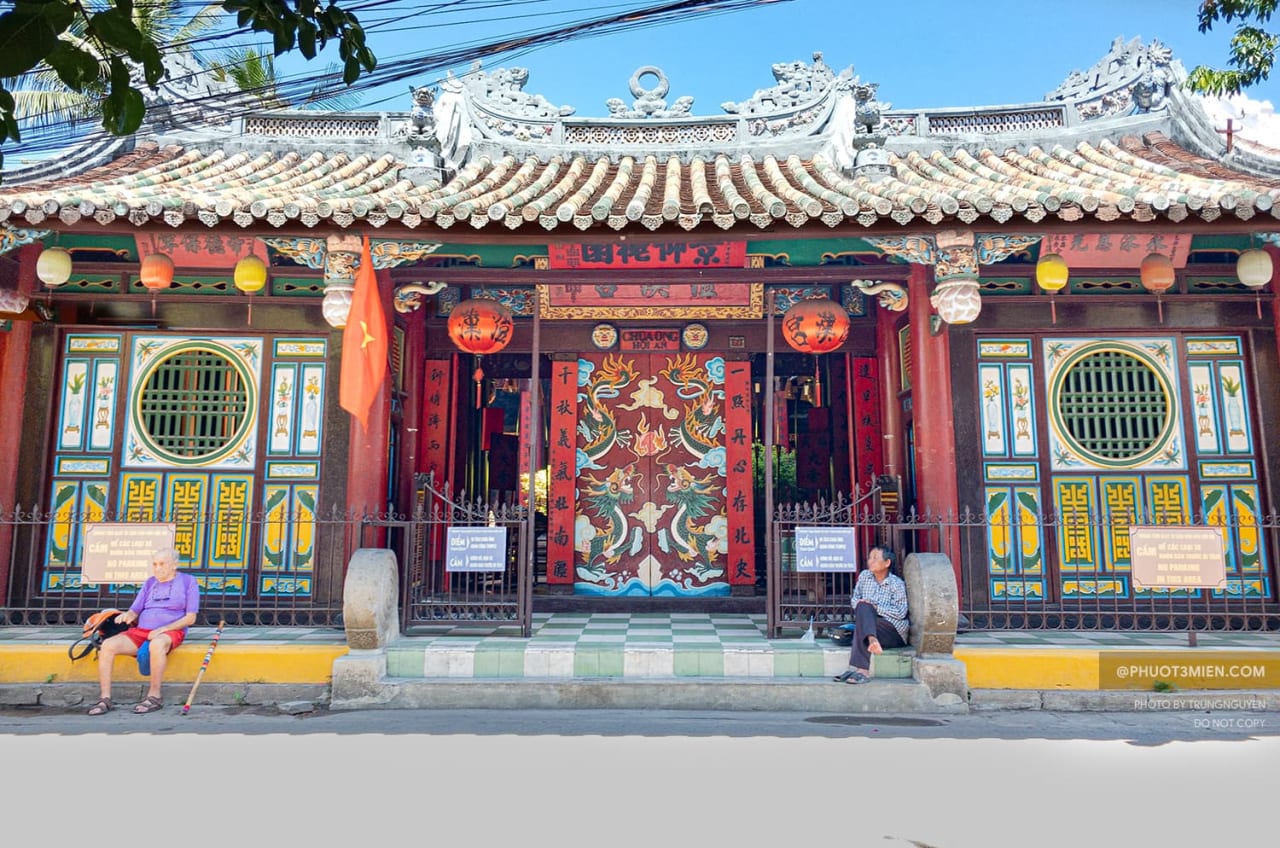 Tan Ky Old House: 101 Nguyen Thai Hoc
Built nearly 200 years ago, Tan Ky House has the typical architecture of Hoi An old town. Its furniture is mostly made of wood and exquisite architecture approved by archeologists as one-of-a-kind will surely put you in "awe". Definitely add this to your top tourist attraction in Hoi An and check it out.
Chaozhou Assembly Hall: 92B Nguyen Duy Hieu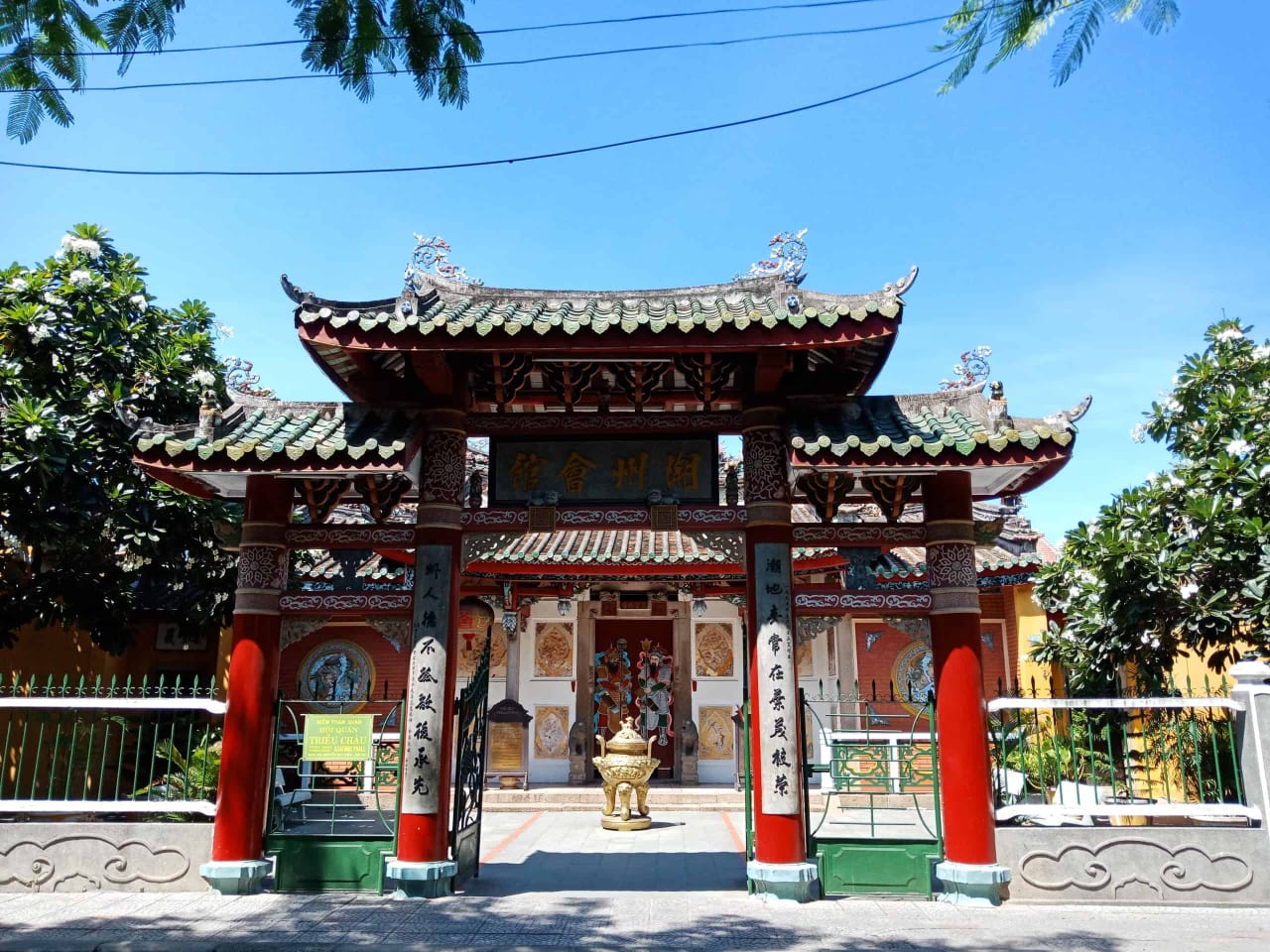 Guangdong Assembly Hall: 176 Tran Phu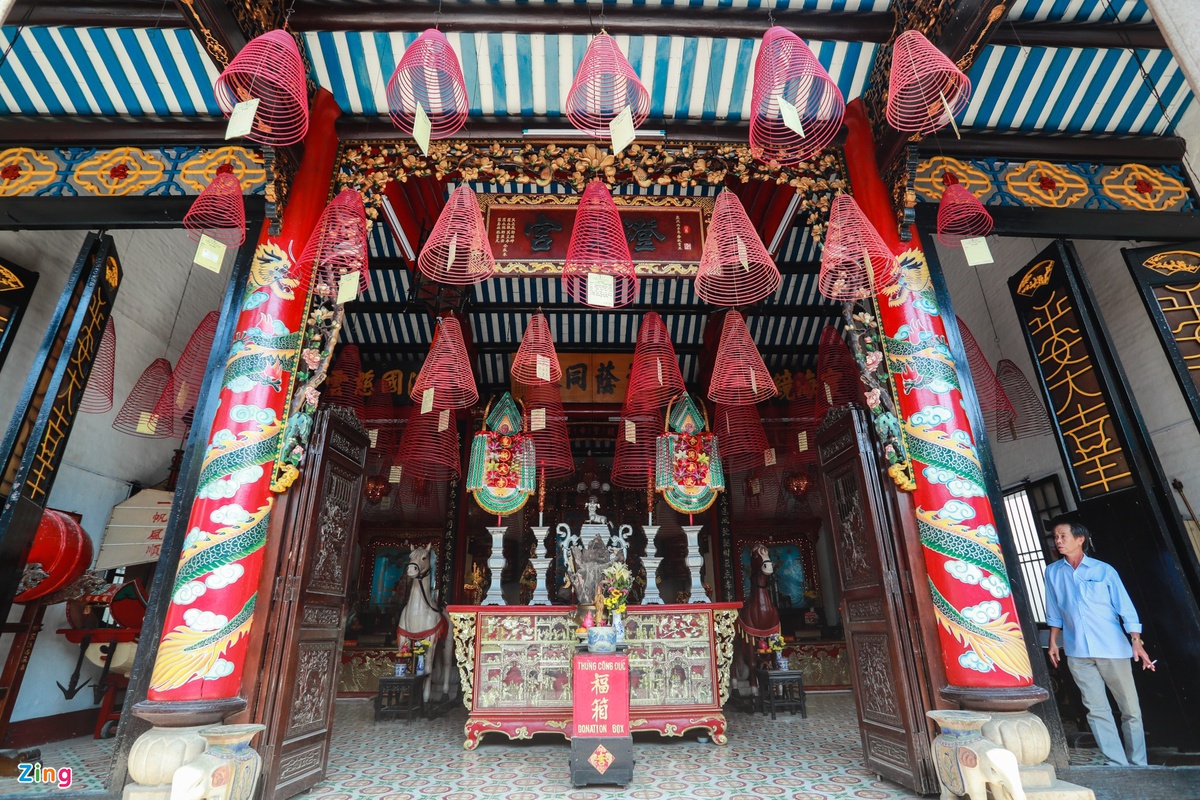 My Son Sanctuary
My Son Sanctuary is a complex of Hindu temples that were built by the Champa, which ruled the Southern and Central parts of Vietnam, from the 3rd century until 1832. After the Vietnamese defeated the kingdom, the temples were abandoned among the lush nature of Thu Bon River and Hon Quap (Cat's Tooth Mountain). My Son relic is a historical complex with more than 70 towers and temples with many sculptural architectural styles representing each historical period of the ancient Champa kingdom.
You can combine your My Son and Hoi An adventure by going on our Private My Son and Hoi An Ancient Town from Da Nang. The tour will give you an in-depth perspective of Cham culture, and the history of Hoi An. . It will definitely be the cherry on top of your trip to Da Nang.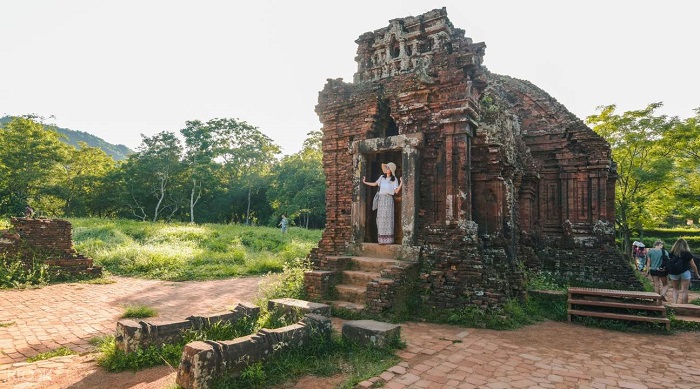 Cam Thanh coconut village
Cam Thanh village is about 4ha, during the Vietnam war this was the shelter for local people and soldiers. Nowadays, this place is famous for providing the most seafood products for this area. By joining a basket boat tour, you will learn some traditional fishing techniques and how to paddle the unique Vietnamese bamboo basket boats while exploring the now tranquil Coconut palm flanked waterways of a past war. Get the chance to learn how to fish like the locals and cruise the canals by bamboo basket boat and many photo opportunities.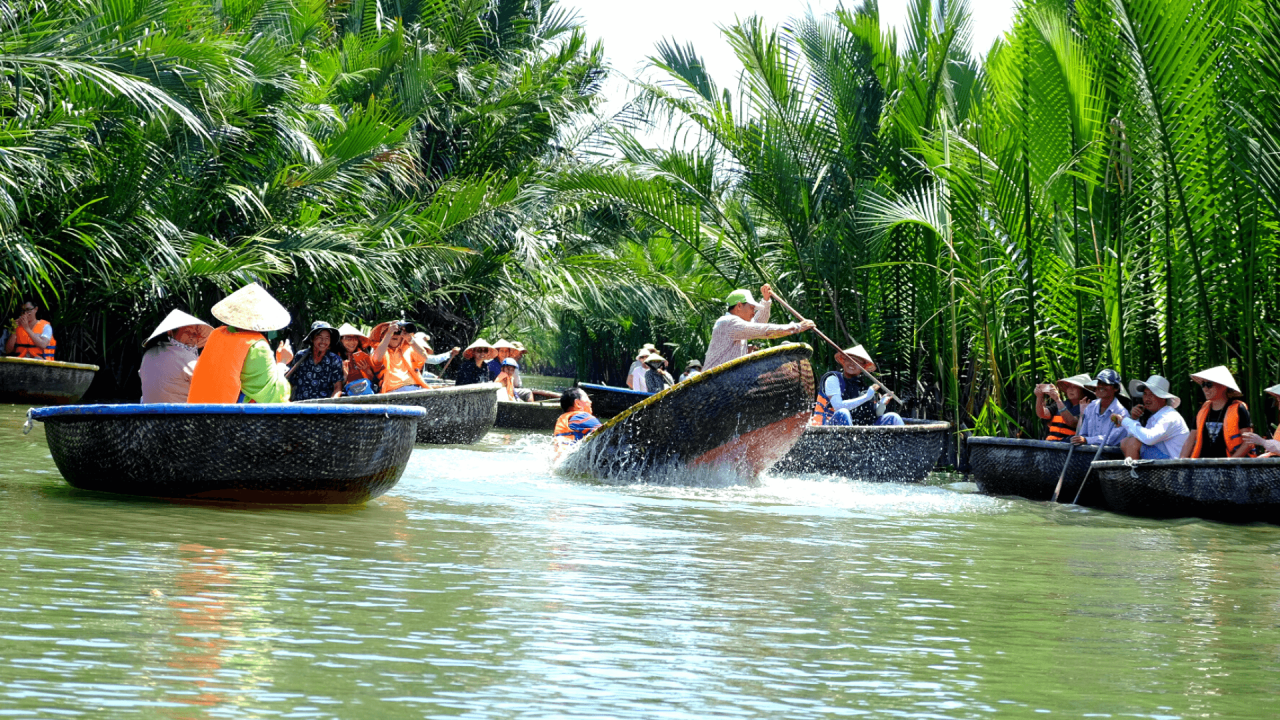 Tra Que Village Herb Village
Tra Que Village is located 3km north of Hoi An's Old Town. Tourists visiting Tra Que Village are often fascinated by watching the farming procedures of local farmers, including raking the ground, sowing, watering, picking vegetables, and many other activities which are rarely seen in modern daily life.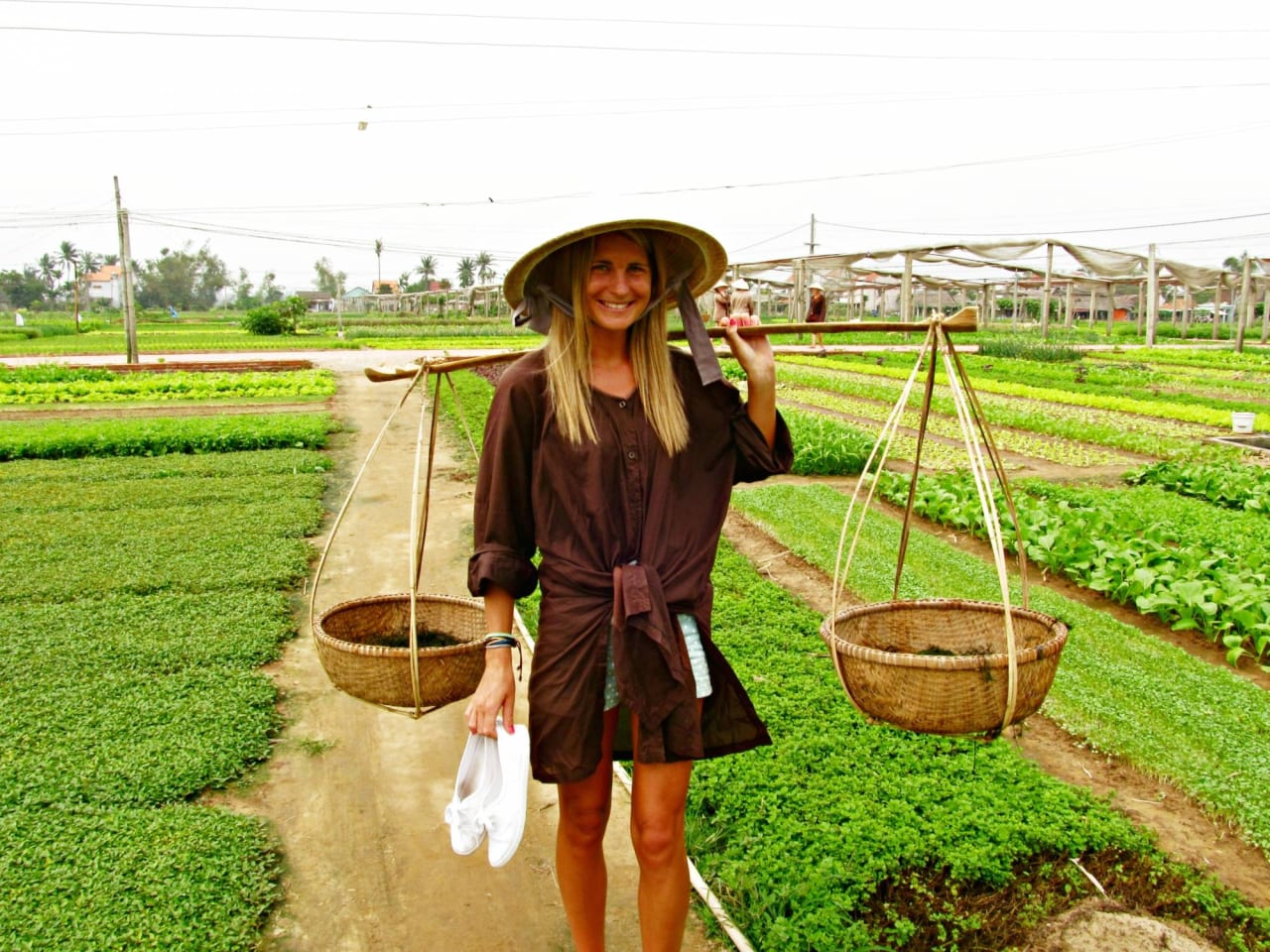 Moreover, tourists can listen to farmers talking about organic farming techniques and get a hands-on farming experience. The beautifully laid out gardens with mixed beds of vegetables and tiny flowers are perfect for a bicycle tour around. Then, you can have lunch at local friendly families with wonderful foods such as Cao lau, Quang noddles, Banh xeo, and drinks extracted from local herbs.
These activities are great for friends groups or family especially families with children as they can learn about how vegetables are made and learn to appreciate the foods they are given every day.
4. Enjoy the local cuisine is one of the best things to do in Hoi An
Trying different local specialties is most definitely among the top things to do. Be adventurous and dine in the mouth-watering foods of the old town. Note down all these vendors in your "hoi an things to do" list and have a taste of the most flavorful dishes.
Cao Lau (Rice noodles with barbecued pork, greens and croutons)
Cao Lau is a specialty made with shrimp, pork, and different herbs with very little broth. The noodles are made from the most fragrant glutinous rice soaked in the special ash from the firewood in Cu Lao Cham. After several hours, the rice will be ground finely. Especially, the water used for both soaking and grinding must be fresh and cool water is taken from the well-known Ba Le well which makes the noodles tougher and has an eye-catching yellow color.
Places to visit for Cao Lau:
Khong Gian Xanh: 687 Hai Ba Trung
Hoi An Trung Bac: 87 Tran Phu
Cao Lau Lien: 16 Thai Phien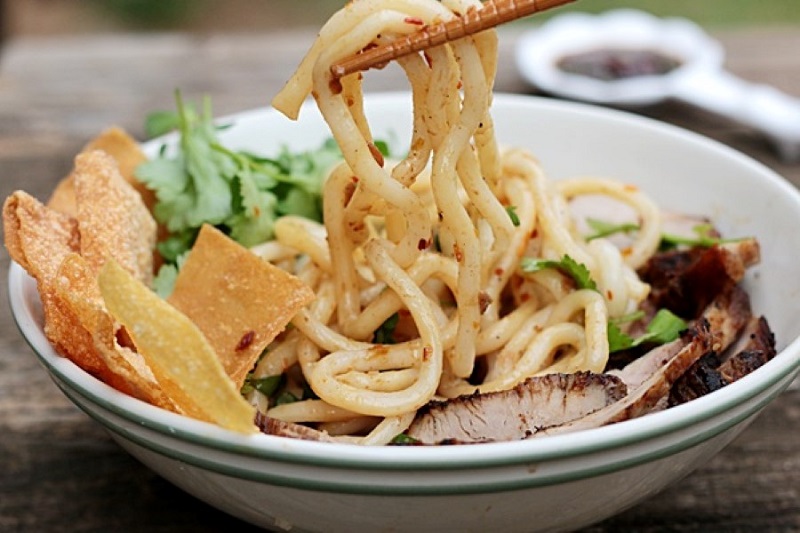 Com Ga Hoi An (Hoi An Chicken Rice)
Com ga Hoi An is a heaven-sent taste of all the delicious and fresh ingredients from chicken, and herbs to vegetables.
Best places to visit in Hoi An for chicken rice:
Ba Thuan: 17/4 Hai Ba Trung
Com ga xi: 47/2 Tran Hung Dao
Ba Buoi: 22 Phan Chau Trinh
Com ga Ty: 27 Phan Chau Trinh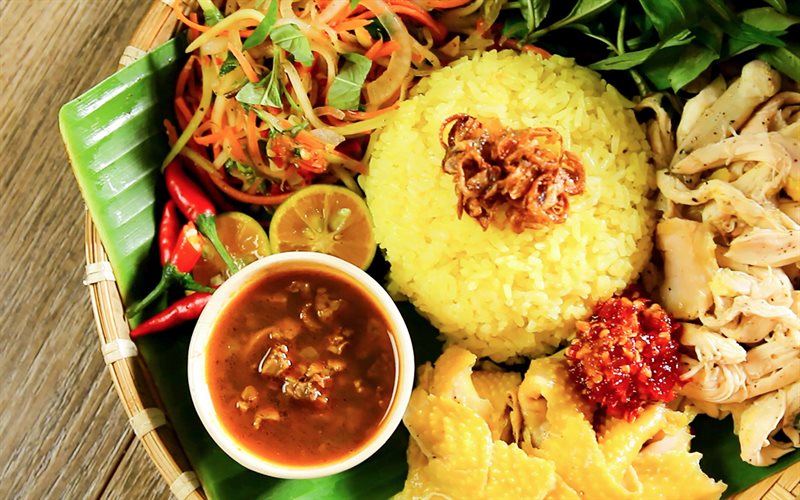 Hoanh Thanh (Fried Wonton): 27 Tran Phu
Must-see places in Hoi An for delicious Hoanh Thanh:
Hoanh Thanh Anh Dung: 14 Ba Trieu
Hoi An market: 19 Tran Phu
Nguyen Loi: 78 Tran Hung Dao
Tiem mi Hoang Ky: 67 Tran Phu
Vy Son restaurant: 28 Nguyen Hue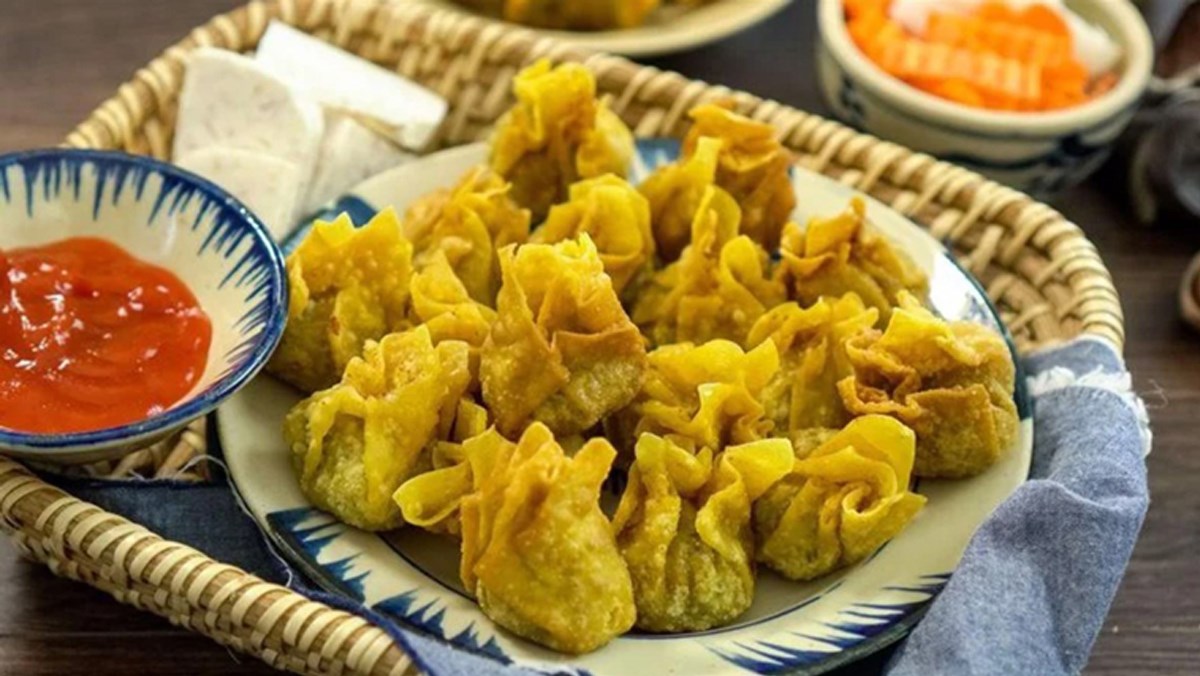 Quang noodles: 6A Truong Minh Luong
Best places to visit in Hoi An for Quang noodles:
Co Sinh: 170/5 Ly Thuong Kiet
Mi Quang cao lau Hoi An Di Hat: 81 Phan Chau Trinh
Mi Quang Hoi An Co Be: 131 Cua Dai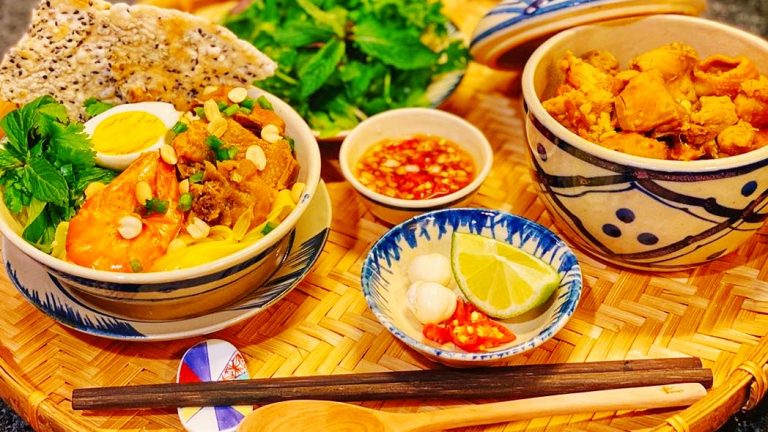 Banh Mi Hoi An: 2B Phan Chau Trinh
The dictionary word "banh mi" has given away how popular this food is for friends from around the world. In this ancient town, banh mi has a distinct taste to it that can make it unforgettable.
Places to visit in Hoi An for delicious banh mi:
Madan Khanh: 115 Tran Cao Van
Banh Mi Phuong: 2B Phan Chau Trinh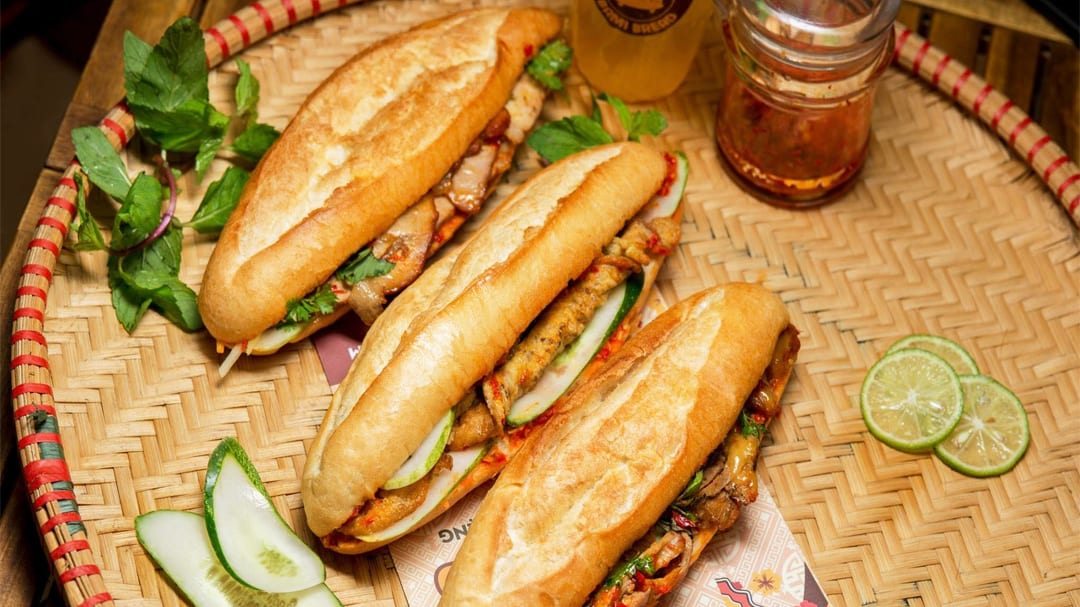 If you don't want to stop savoring the taste of Hoi An's local cuisines then dive into our private deluxe cooking class in Hoi An. Here, you will learn to cook from scratch 4 famous Vietnamese dishes including Pho Bo and Cha Ca, you will not only remember the taste but can also bring it home and recreate it for the ones you love.
5. Shopping – Lanterns, Crafted souvenirs, silk clothing
Other than going around famous attractions and having fun on the seas, you can go shop for pretty much anything from small hand-crafted souvenirs like carpentry statues, and lanterns to full-on silk garments to make you feel like a true local. Therefore, don't miss out on all the shopping activities in Hoi An since there're lots of worth-buying souvenirs.
Explore the night street as it's lit with hundreds of silk lanterns. It's your opportunity to take a stunning picture of yourself and your loved ones to make your memories in Hoi An ancient town last forever.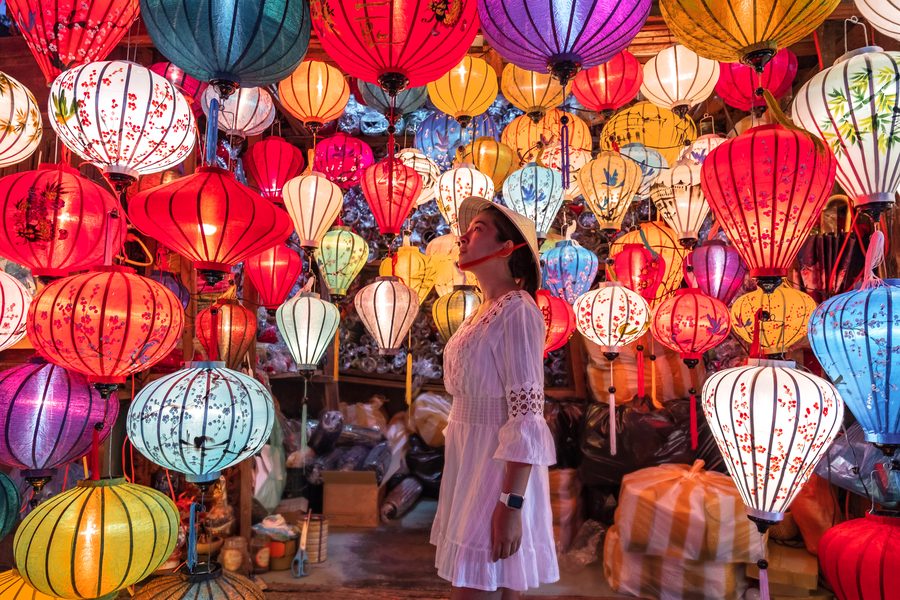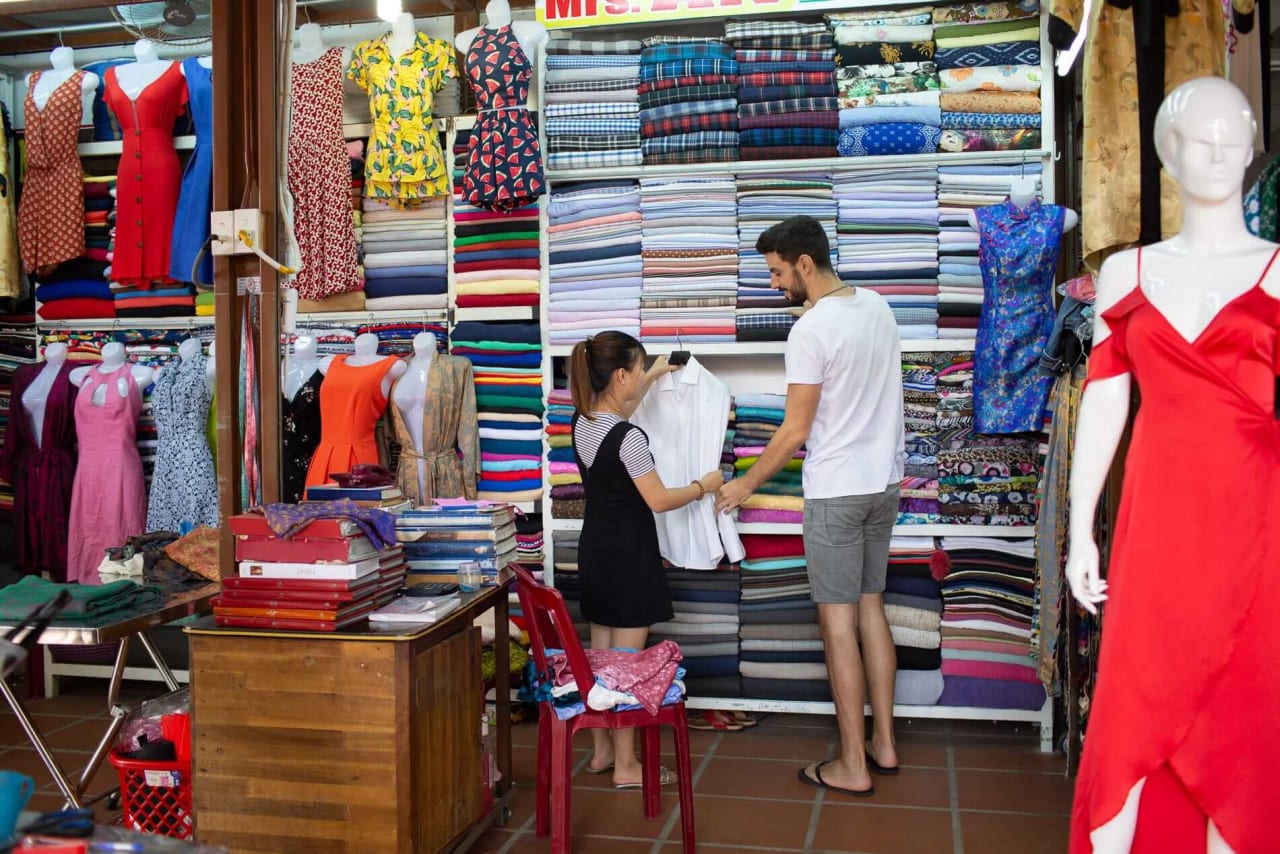 Moreover, tailoring clothes is going to be so much fun since you can participate in the process of making your own clothes with the help of friendly locals.
Make your own souvenirs
You can take a visit to Thanh Ha pottery village to make your own pottery souvenirs and bring home many good memories while making them with your loved ones. Among the activities in Hoi An, this one can guarantee an amazing hands-on experience and great times for the participants.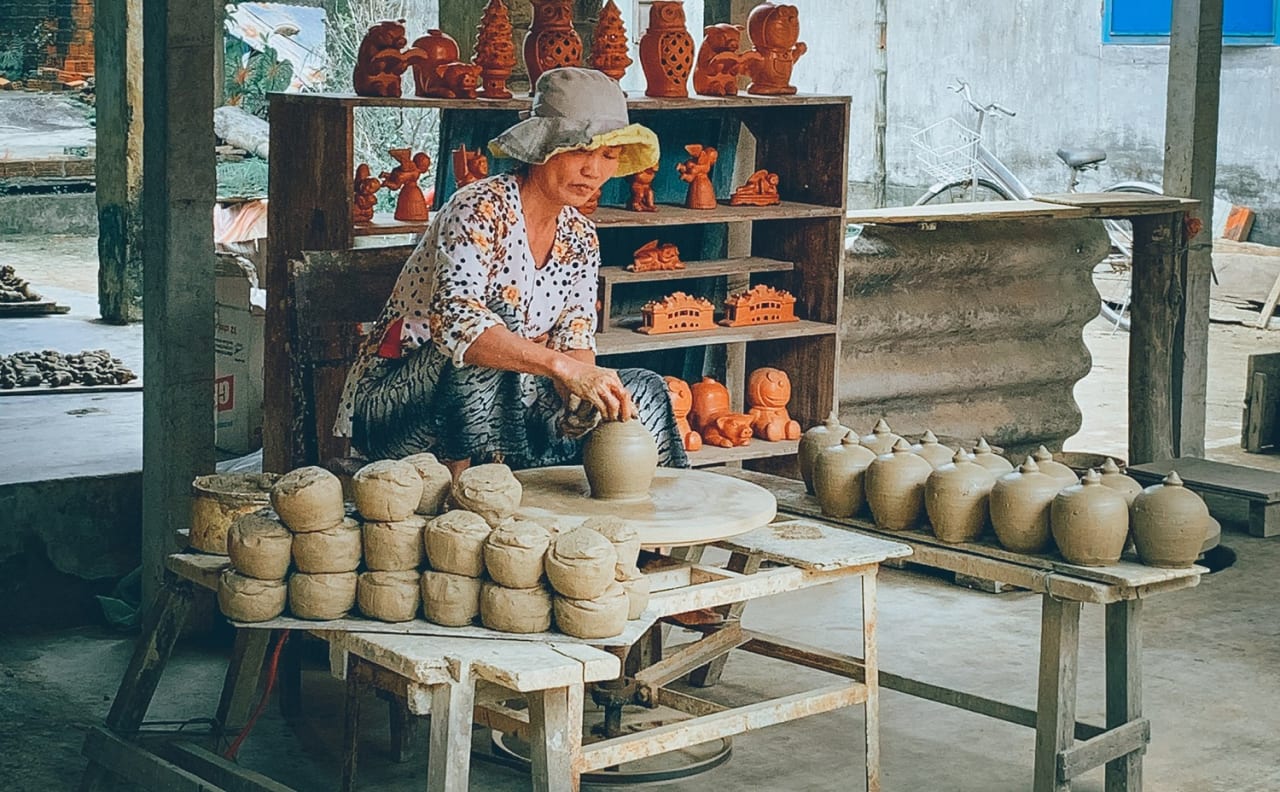 Tips / Other Information
Hoi An is very interesting early in the morning, the street is quiet, and the people of Hoi An prepare to start the day, no lights, no sellers.
You can try to walk in Hoi An at night in the quiet alleyways of the old town. This is a special experience that you should try.
Every night, there is a boat passing around the river that performs ethnic music.
Restaurants and shops are always ready to serve you heartily. Therefore, you do not have to listen to the intermediary or follow them to the shop.
You can refer to some day tours in Hoi An by GoAsiaDayTrip that brings you different and new experiences in this lovely city here: Hoi An tours
That concludes our "Hoi An things to do" list. Hopefully, this list of top things to do and see in Hoi An is helpful for your trip planning!
If you need advice on Vietnam tours, do not hesitate to contact us:
𝑮𝒂𝒅𝒕 𝑻𝒓𝒂𝒗𝒆𝒍: 𝑻𝒓𝒂𝒗𝒆𝒍 𝒚𝒐𝒖𝒓 𝒘𝒂𝒚
🅖🅐🅓🅣 🅣🅡🅐🅥🅔🅛
☎️Hotline: +84-9-4161-8800 (WhatsApp)
💌Email: sales@gadttravel.com
🌐Website: https://gadttravel.com