Vietnam is famous for its bustling city, beautiful natural landscapes, mouth-watering cuisine, and rich cultural diversity.
Vietnam Tour Packages has it all! It's a place where you can enjoy a peaceful and relaxing family, a honeymoon vacation, a destination with vibrant nightlife where you can have a blast with friends, and a stop to feeling safe by yourself on your solo journey.
Hence, this is a sign to customize your Vietnam package tour with Gadt Travel to travel Vietnam your way! Experience Vietnam to the fullest with your ideal Vietnam package tour.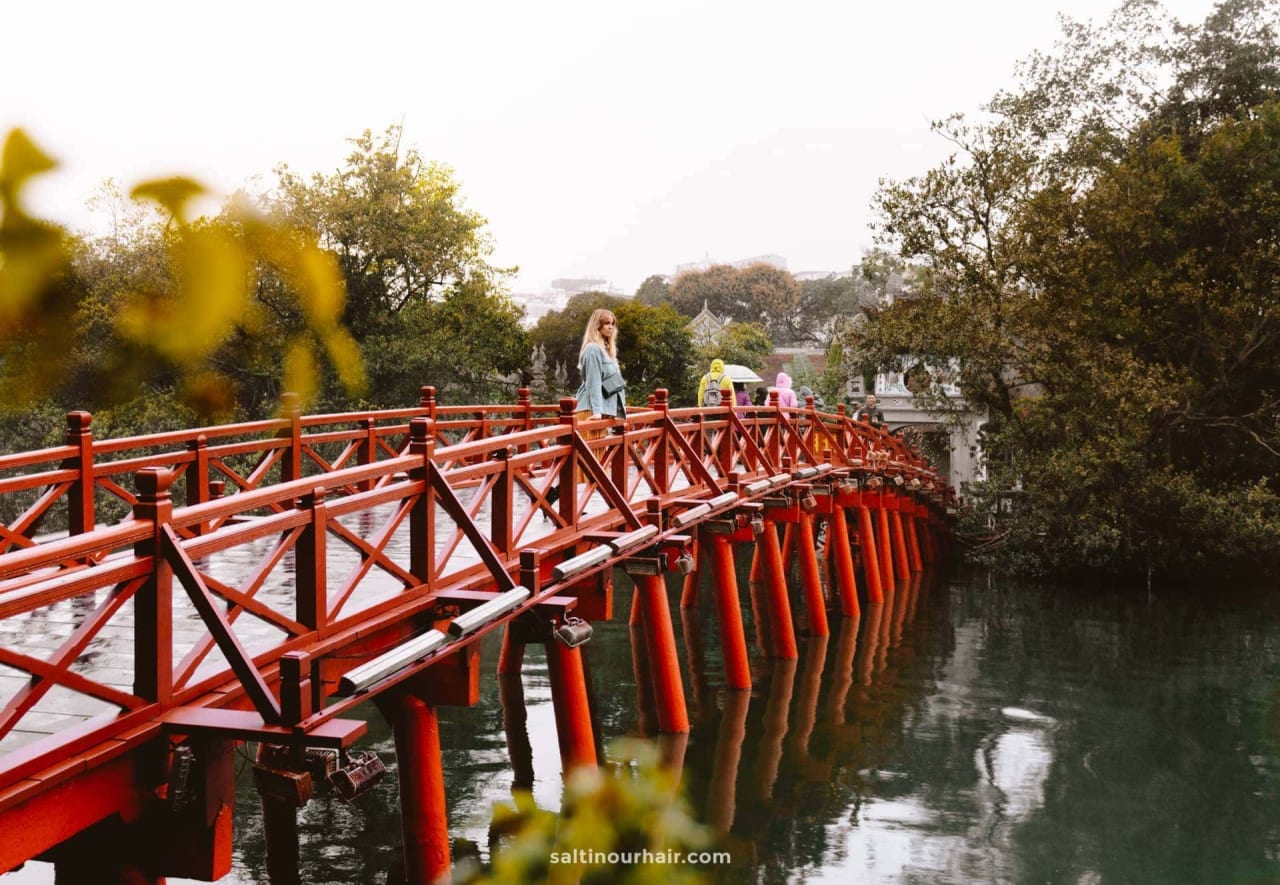 1. Best time to go on Vietnam tour packages
Vietnam has distinguished four seasons, each of which gives off a different feel and change of scenery. In summer (from May to July), it's hot and humid with temperatures around 28-37 degrees. While, for winter (from October to December), the temperature ranges from 11-19 degrees Celcius.
After all, summer is a great time for beaches like Nha Trang, Da Nang, Phu Quoc in Vietnam. Meanwhile, winter is the most wonderful time to explore Hanoi. If it's too hard to decide which season is the best start for your Vietnam tour package! Feel free to reach out to our team for some advice from our local experts.
2. Things to do when going on a Vietnam tour packages
Explore Hanoi's Old Quarter In The Vietnam Tour Holidays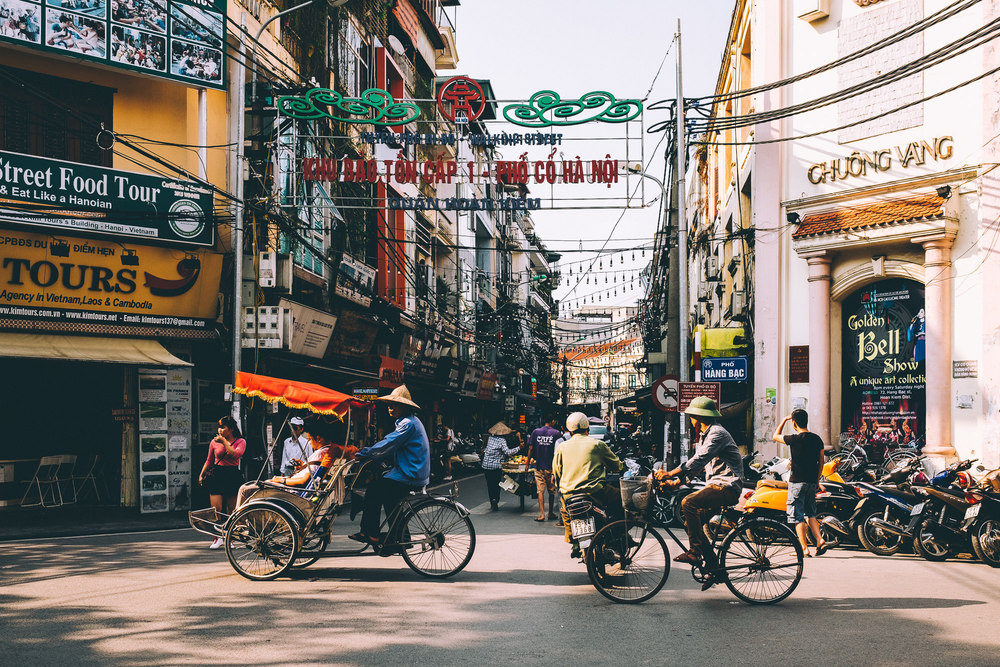 After sightseeing the attractions around Hanoi, get ready to get swept into the bustling Old Quarter's streets. Here, arrays of colorful retail shops and delicious food vendors are waiting for you. Moreover, if you're up for cheap beers and some good snacks, you should visit Ta Hien,and Ma May streets. Otherwise, you can go to any beer vendors that catch your attention to enjoy the vibrant atmosphere at night with locals and tourists.
Cruise in Halong Bay In Vietnam Holiday Packages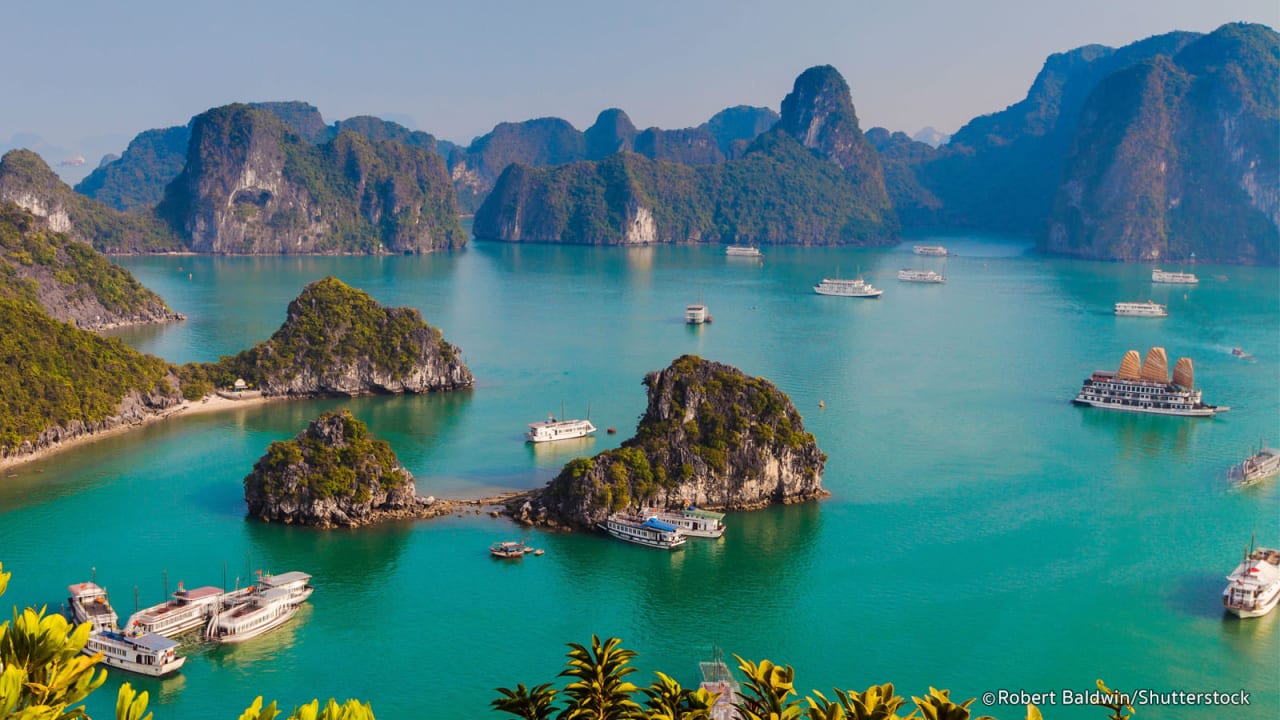 Cruising in Halong Bay is one of the top-rated things to do on a Vietnam package tour. As you slowly sail through Halong Bay, you will be astonished by the beauty of the thousand-year karst mountains, emerald green water, and majestic caves.
During the trip, you can enjoy a range of activities like swimming, kayaking, or tai chi on the sun deck.
Find the perfect Halong cruise for you with our Short trip to the North of Vietnam!
Otherwise, you can contact us if you have any requests for your cruise trip to Halong.
Rowing the Sampan boat in Ninh Binh For Your Vietnam Tour Package
Immerse in our Vietnam tour package's magnificent yet poetic landscape of Ninh Binh. Here, it's all about the boating ride and the peaceful atmosphere. Surely, you will be fascinated by the sparkling stalactite in half-submerged caves and endless golden rice paddy fields.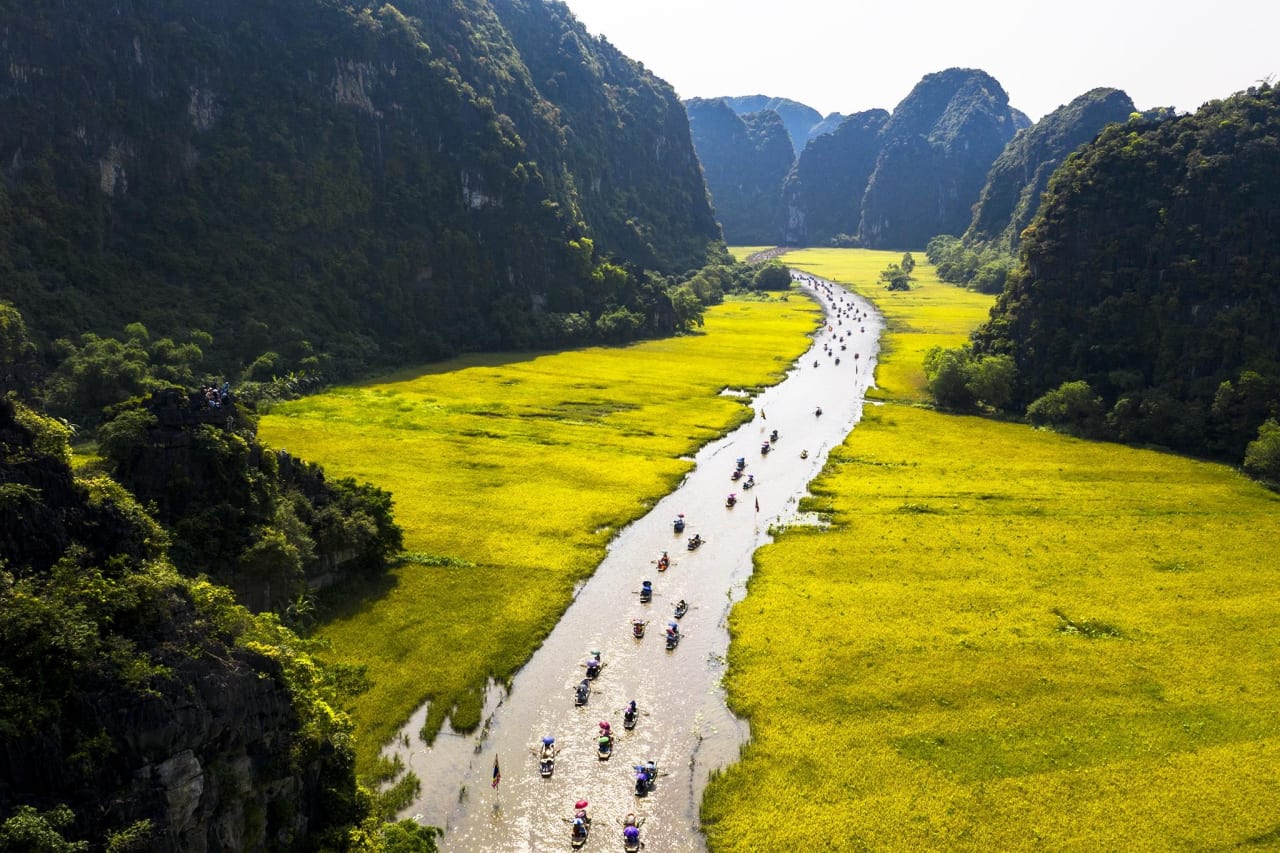 Besides, if you're up for a challenge, join our biking tour in Ninh Binh – one of the highly recommended Vietnam travel packages by Gadt's customers.
If you haven't found the fitting Ninh Binh tour for you, check out all the available Vietnam tour packages.
Or contact us to custom your own itinerary in Ninh Binh
Visiting the nostalgic Hue in Vietnam trip package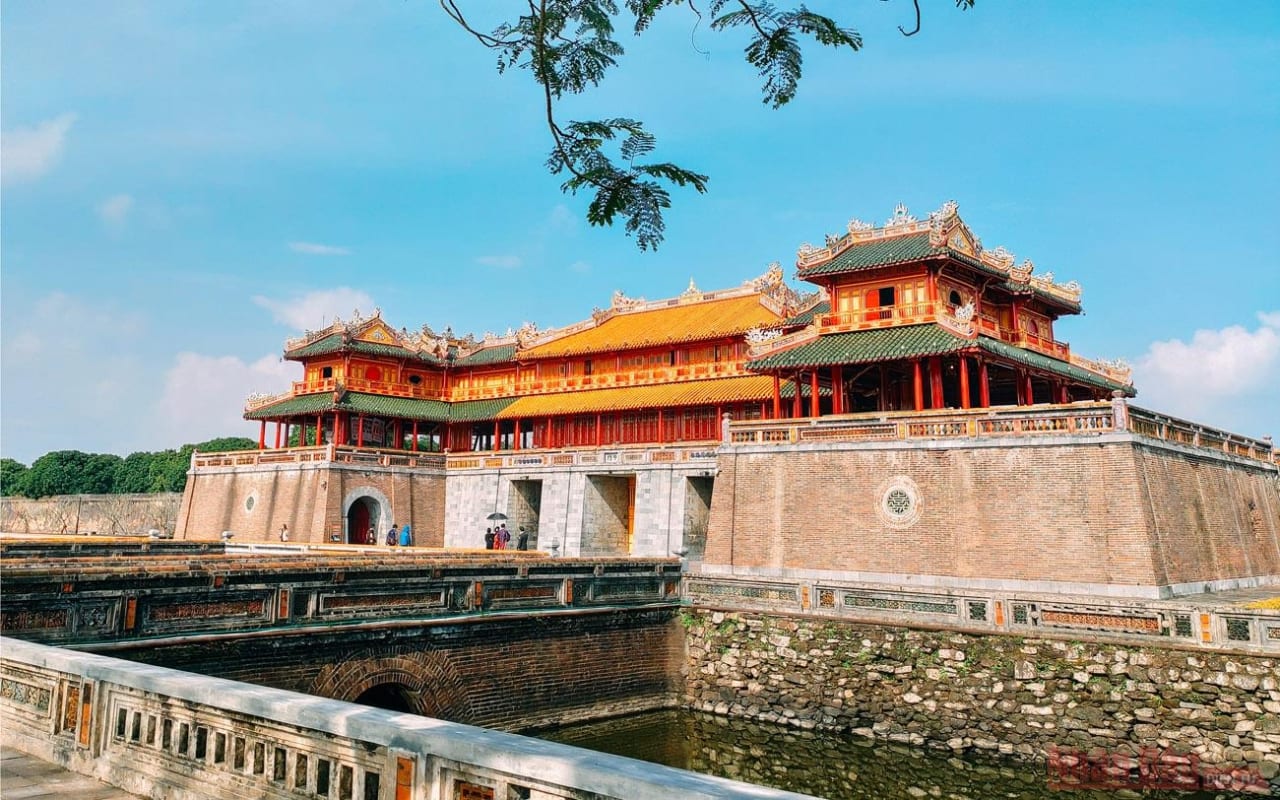 Hue is once the Old Capital of Vietnam under Nguyen Dynasty – the last Vietnamese dynasty. Visiting the lace, you have a chance to experience what's it like to live like royalty in the great imperial city walls. If you like looking into the nostalgic and cultural sides, join our Vietnam packages to discover a place away from the crowd, a quieter note of Vietnam.
Walk across the golden hand bridge in Da Nang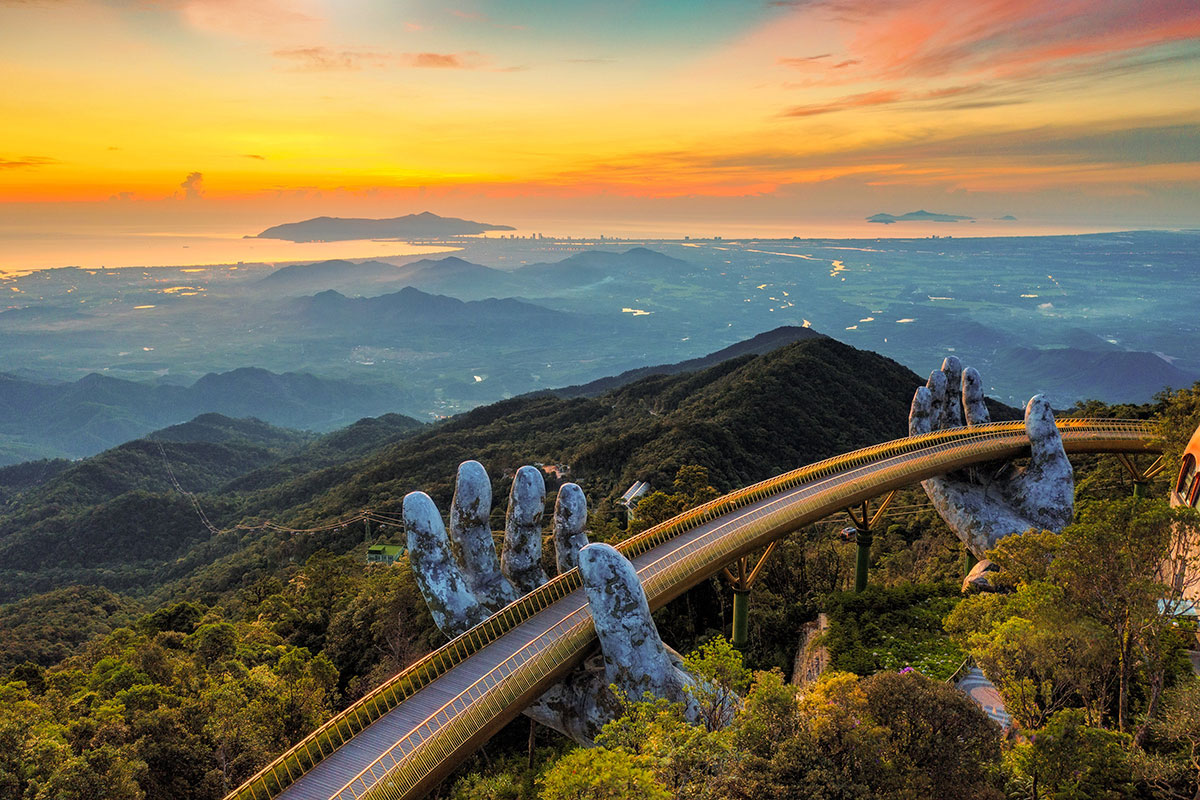 With a cool and refreshing climate, Ba Na Hill station was praised as 'Da Lat of Da Nang city. Therefore, don't miss a walk on the legendary Golden Bridge in Ba Na Hills in your Vietnam vacation packages. When it officially opened, the bridge created a worldwide phenomenon, therefore, became the most beautiful landscape on earth according to Time magazine. It's safe to say that Golden Bridge is the most instagrammable man-made construction in Vietnam right now.
Get lost in Hoi An Ancient Town culture and activities – Vietnam Tour Package
Hoi An Ancient Town is a popular destination of heritage sites in the Central area of Vietnam. It is famous for rich historical and cultural traditions, has been crystallized for many years, and was on the international market with many different names of a big harbor of the world.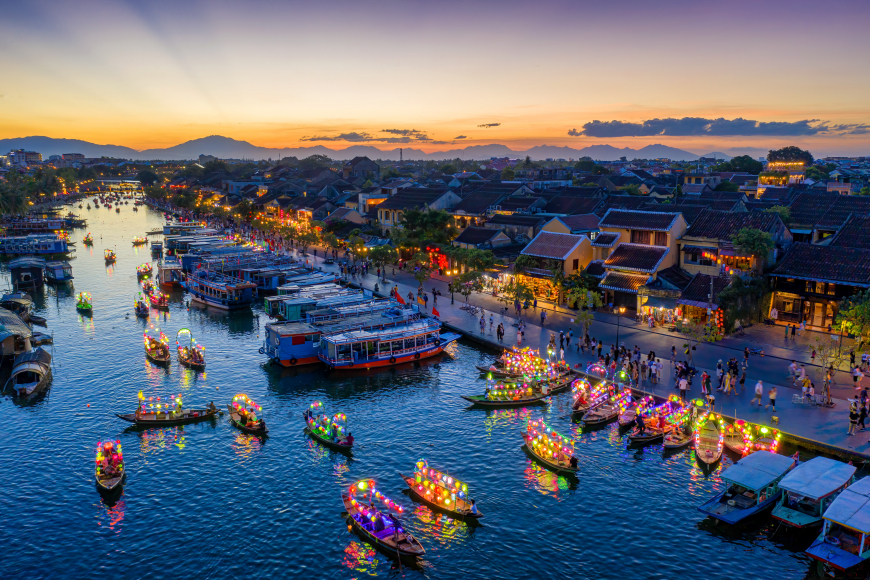 Hoi An has still preserved almost intact many relic attractions of the ancient architecture like residential buildings, Phuc Kien assembly hall, Tan Ky Old House, Phung Hung Old Town, Japanese Covered Bridge, shrines, bridges, docks, and markets.
Furthermore, you may spend your time visiting Cua Dai beach or Cham Island for the view of the gorgeous seas.
Explore Cu Chi Tunnel in Ho Chi Minh During Your Vietnam Tour Package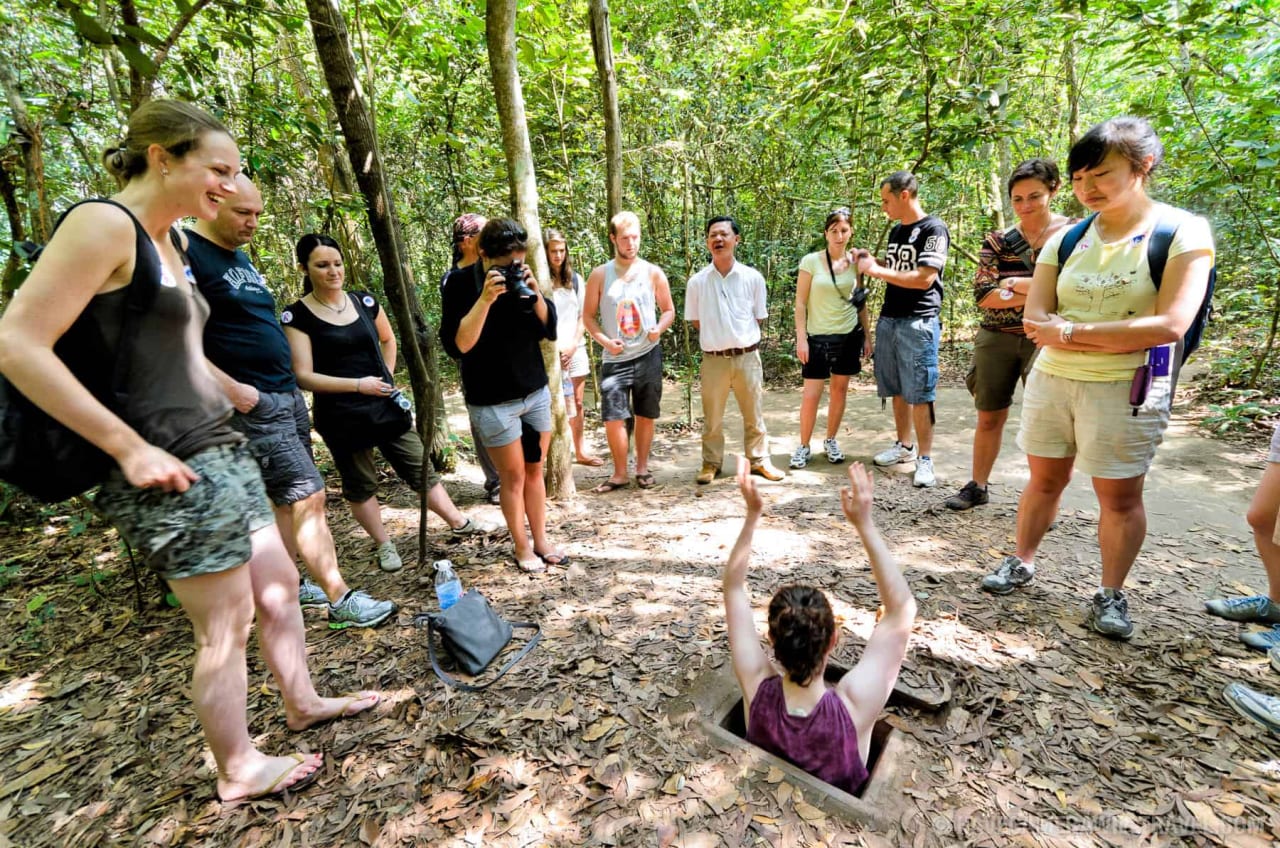 Cu Chi Tunnel is suggested by almost all of our customers on the Vietnam package tour. In addition, it is a remnant that witnessed Vietnamese soldiers' hardships during the Vietnam war. Here, you can test your hand by shooting real guns under the surveillance of the staff, and crawl down the dark, sweaty, claustrophobic tunnels,… Surely, these unique activities will make your trip to Cu Chi a memorable one.
You can experience this activity in our Vietnam Highlights Tour
Or contact us to design a fitting itinerary for this not-to-be-missed activity.
Boating along the mighty Mekong Delta In Vietnam Tour Package
Get in the boat and see closely the life of people on the Mekong Delta- the cultural heart of Southern Vietnam.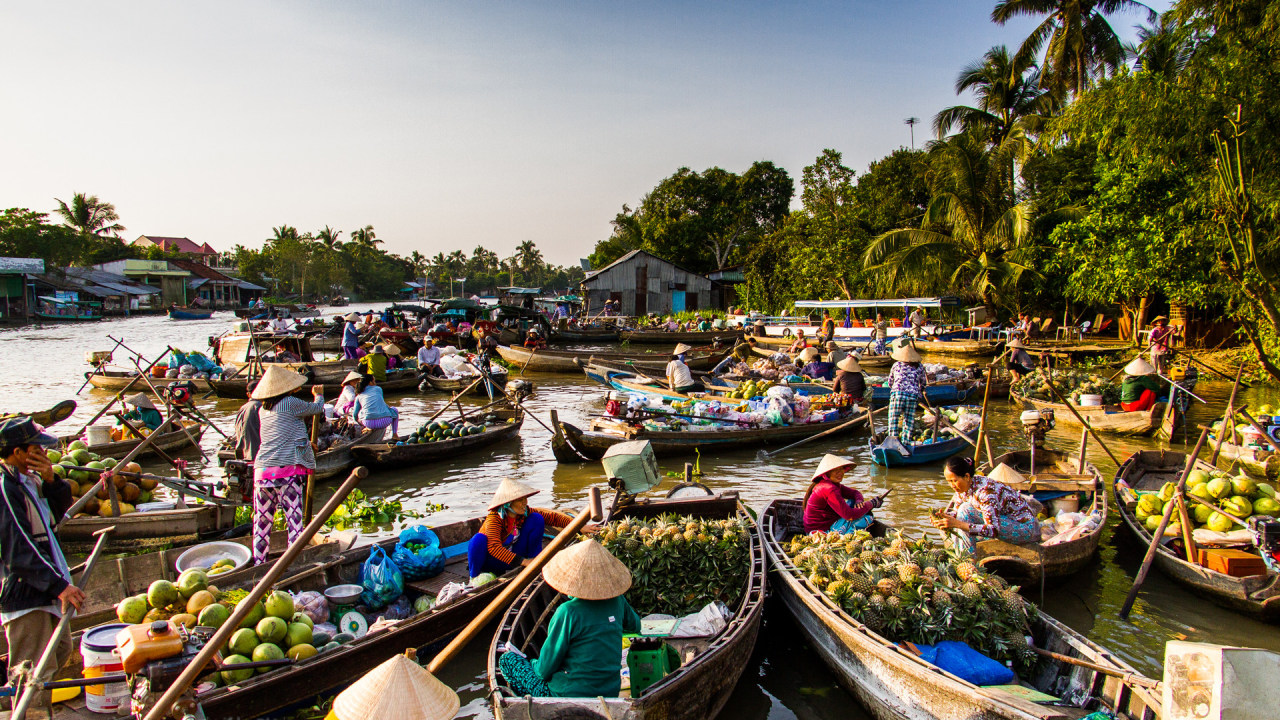 Mekong Delta is picturesquely set among floating delta and remains a magnet for cultural discovery and local interaction. You will have a chance to visit regional workshops that show you how to make traditional specialties: coconut candy, rice paper, brooms, sticky rice cake… Moreover, the local hospitality will warm your heart with all the smiles and friendly gestures when you come to the floating villages in the Mekong.
Spend your whole day indulging in the unique culture and precious people in our mekong delta tour
Wanna add more things to do on your trip? Contact us this instant to custom your special trip to Mekong Delta.
3. Frequently Asked Questions About Our Vietnam Tour Package
How much will a Vietnam tour package cost?
The average cost of a tour package in Vietnam will depend upon how many people traveling, the types of accommodation, and the days you plan to be at the destination. As for Gadt Travel's day trip tour, it will cost around 20 to 90 USD. Besides, for the package tours, they can be up to 15 days and can cost you about 150 to more than 900 USD.
How do I plan a Vietnam tour package?
The best way to plan a tour of Vietnam is to note down all the attractions and experiences that you want to enjoy and line them up with the number of days you plan to spend at the specific destinations. For instance, you can consider some of the most popular places in our Vietnam packages are Hanoi, Halong Bay, Mekong Delta, Ho Chi Minh City, Phu Quoc Island, Hoi An and Hue.
How many days are enough to go on a Vietnam package tour?
It depends on the places and activities you want to do at the destinations. Though, from 5 to 6-day of your Vietnam vacation packages is enough to cover most of the places in Vietnam. If you don't want to rush it and explore things slowly and thoroughly, you can plan week-long Vietnam package tours as there are many things to experience and beautiful places not-to-be-missed in Vietnam.
Plus, planning a trip is the most crucial part of your journey, hence, don't hesitate to reach out to Gadt Travel's team for the best possible custom Vietnam vacation packages.

Which is the best month to go on Vietnam tour packages?
Although you can travel to Vietnam year-round, the best time to avoid the blazing heat and the brutal winter is in March and September. These times are the perfect times for many sightseeing places in Vietnam. So, if you want to register for the Vietnam package tour at a different time, feel free to contact us to get the support needed

What are the best Vietnam tour packages offered by Gadt Travel?

Without a doubt, below are some of the best Vietnam tour packages rated by our lovely customers:
Is it possible to travel by plane throughout the Vietnam package tours?
It is possible to cover all the main cities in Vietnam by plane since most of them are connected by airways.
As your Vietnam travel package's transport is mostly by plane, airport transfer pick up is what you should put into consideration. A motorbike or bus will be the cheapest choice if you're on a budget. Otherwise, you can catch a taxi but remember to ask for the price beforehand. You should be careful of their high markup prices.
If you don't want to spend your time and energy after your long flights to find a trusted airport transfer, then add Gadt's airport transfer service to your Vietnam vacation packages. We guaranteed your instant pick-up upon your arrival with a reasonable price and the safest ride to your destinations.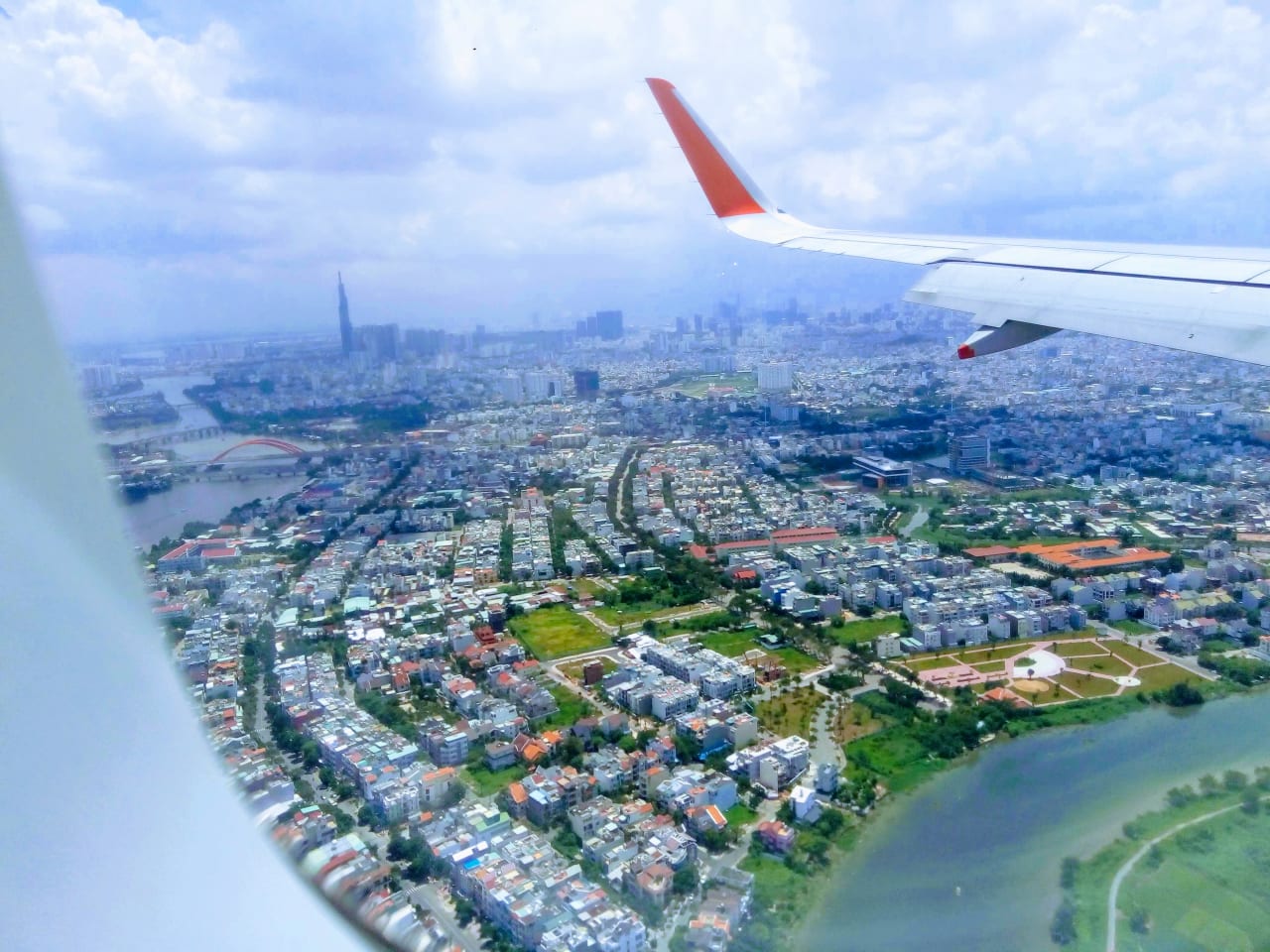 Is it safe to travel alone in Vietnam Tour Package?
Absolutely YES. It is quite safe to solo travel in Vietnam. Furthermore, the local people are friendly and ready to help.
Many solo travelers have contacted us to customize their trips to Vietnam. All of them enjoy their safe and super exciting Vietnam tour package with the accompany of our team. So, don't hesitate to reach out to us to customize your tour to the top 10 places for solo traveling in Vietnam.
Where to discover the best beaches in Vietnam Vacation Packages?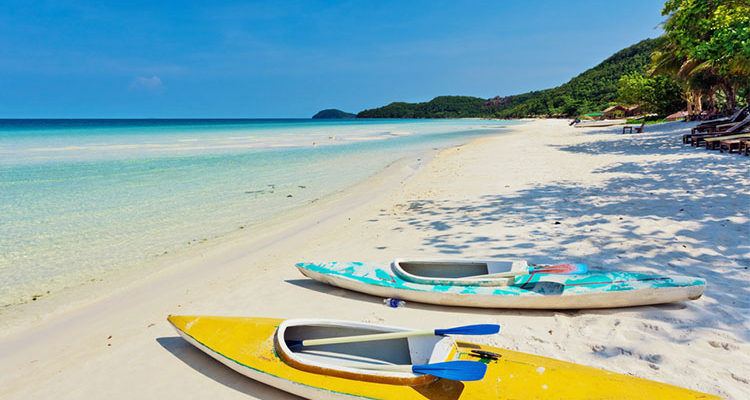 The best beaches to add to your Vietnam tour holidays are Nha Trang, Da Nang, Mui Ne, Quy Nhon, Phu Quoc. Moreover, you can see more ideas for the best beaches to go in our Vietnam relaxing tours.
What are the most remarkable landmarks in Vietnam Tour Package?
Ho Chi Minh is the most bustling city in Vietnam. If you want to explore life in the big city in Vietnam with skyscrapers and crowded streets then see our Vietnam package tours for Ho Chi Minh
What are the most spectacular hiking/trekking trails in Vietnam Travel Package?
Sapa and Mai Chau are among the top places to hiking/trekking in Vietnam. With both easy and hard routes for beginners and professionals, you can have the best trekking experience in these two spectacular destinations in Vietnam.
You can choose to Explore the wonderful view of the Sapa hiking route or See the majestic view of Mai Chau's trekking route.
What are paradises for cycling in Vietnam Vacation Packages?
You won't regret it when cycling through that paddy field paradise in Ninh Binh!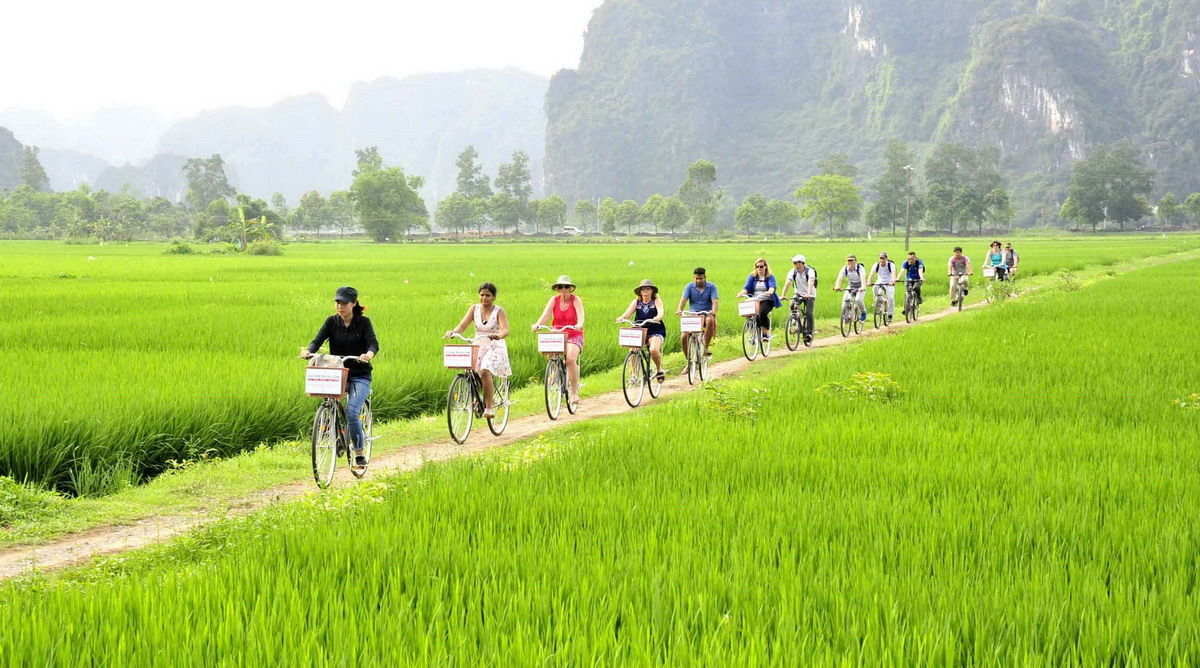 Hence, if you want to experience an out-of-this-world cycling experience, Ninh Binh is one of your top choices to add to your Vietnam package tour.
You can see the suitable itinerary for your biking journey in our Unique North of Vietnam tour
Or custom your entire adventure by contacting our team.
Why you should choose Vietnam Tour Package For Couple?
You should definitely add breathtaking beaches in Da Nang, Phu Quoc or Mui Ne to your Vietnam honeymoon package! Other than that, adventures to the bustling Ho Chi Minh City or Mekong Delta are also good choices for an exciting honeymoon package tour.
Also, you can have the most wonderful time with our Vietnam honeymoon tours
Or plan out the tailor-made Vietnam honeymoon package for just two of you by reaching out to our team.
What to do in Mekong Delta During Your Vietnam tour Package?
There are hips of things to do and see in the Mekong Delta. Undoubtedly, some of the highlights are: visiting the floating markets, visiting Tra Su sanctuary, and cycling through the rural villages,…
You can see more things to do in Mekong Delta to add to your custom Vietnam vacation packages.
What Are The Highlights of Vietnam Package Tour's Food & Cuisine
Each region in Vietnam has a distinct food taste to them. So, it's hard to list out all the highlights in one go. Hence, Gadt Travel has created a Vietnam food guide to help you pick out your favorite dishes to add to your custom Vietnam travel packages.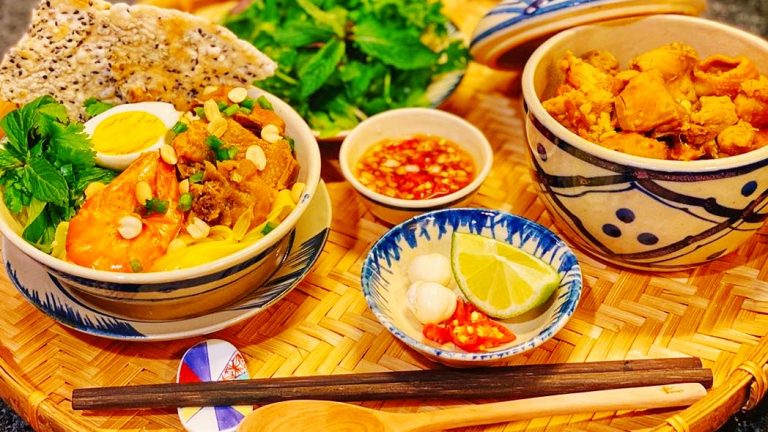 Hopefully, with our sharing, you will find for yourself a safe and relaxing time during your Vietnam vacation packages!
If you need advice on Vietnam tour packages and customized tours, don't hesitate to contact us:
𝑮𝒂𝒅𝒕 𝑻𝒓𝒂𝒗𝒆𝒍: 𝑻𝒓𝒂𝒗𝒆𝒍 𝒚𝒐𝒖𝒓 𝒘𝒂𝒚
🅖🅐🅓🅣 🅣🅡🅐🅥🅔🅛
☎️Hotline: +84-9-4161-8800 (WhatsApp)
💌Email: sales@gadttravel.com
🌐Website: https://gadttravel.com