Best Places For Shopping in Da Lat
After tasting lots of delicious dishes in Da Lat cuisine, shopping is the most suitable activity for tourists to do. Shopping in Da Lat is becoming more common for shoppers with pretty handicrafts and delicious cuisines. Da Lat is not famous for extensive malls and lots of luxury stores but unique and special store and market are things, which makes visitors curious about how shopping in Da Lat is.
1. L'angfarm Store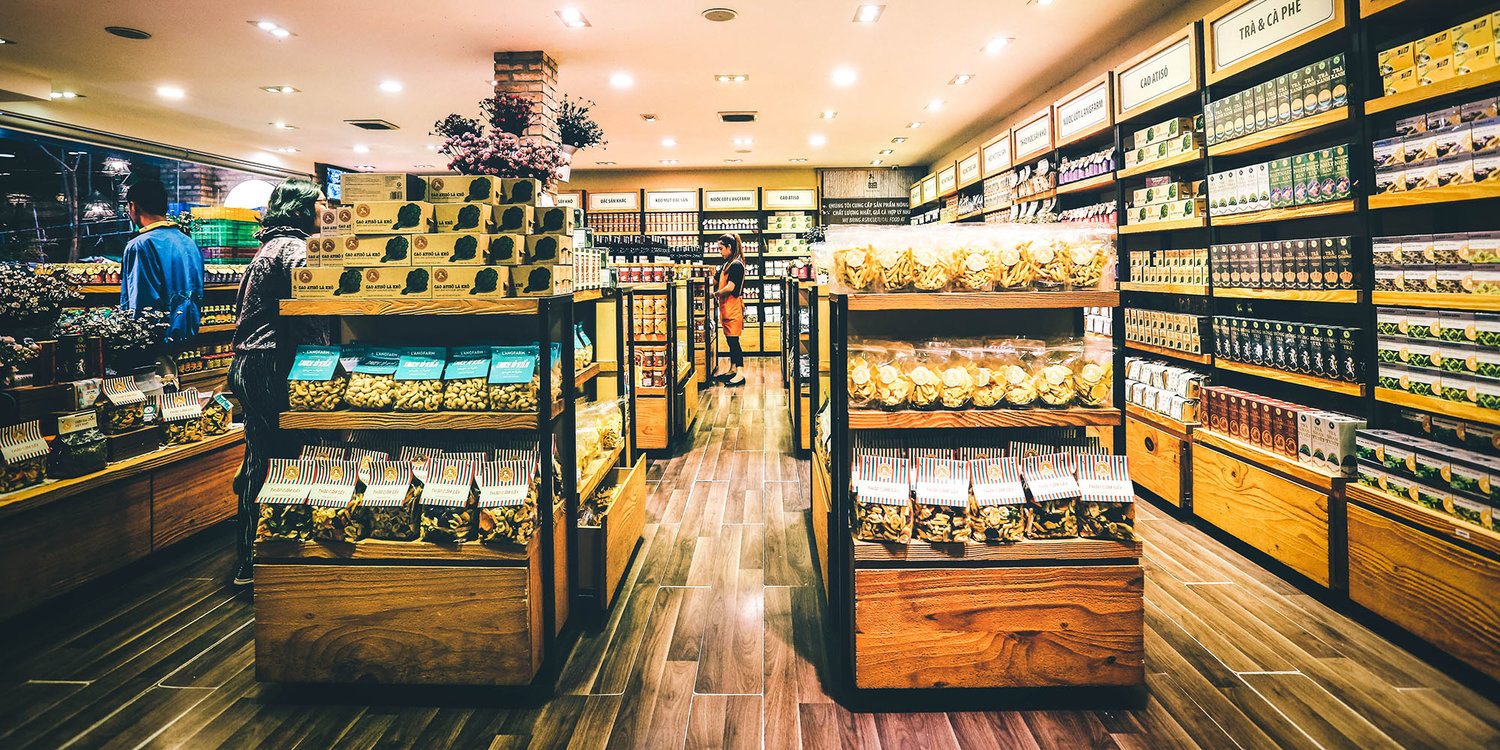 L'angfarm is known for its specialties and agricultural products that are processed with high quality, spectacular, safe, affordable and completely reliable when purchasing in Dalat. This buying destination provides specialties such as artichoke tea, coffee, lotus tea, blooming tea, dried fruit, dried meat, nuts and matcha green tea powder, which is extremely interesting for travelers who love shopping in Da Lat. Not only in Da Lat, but people are also able to buy those products in big cities in Vietnam such as Hanoi, Ho Chi Minh and Danang.
Address: No.51 Bui Thi Xuan Street, Da Lat City.
Opening hours: 8:00am - 10:00pm
Price: VND 19,000 - VND 446,000 ( approx. $0.82 - $19.19 )
2. Da Lat Su Quan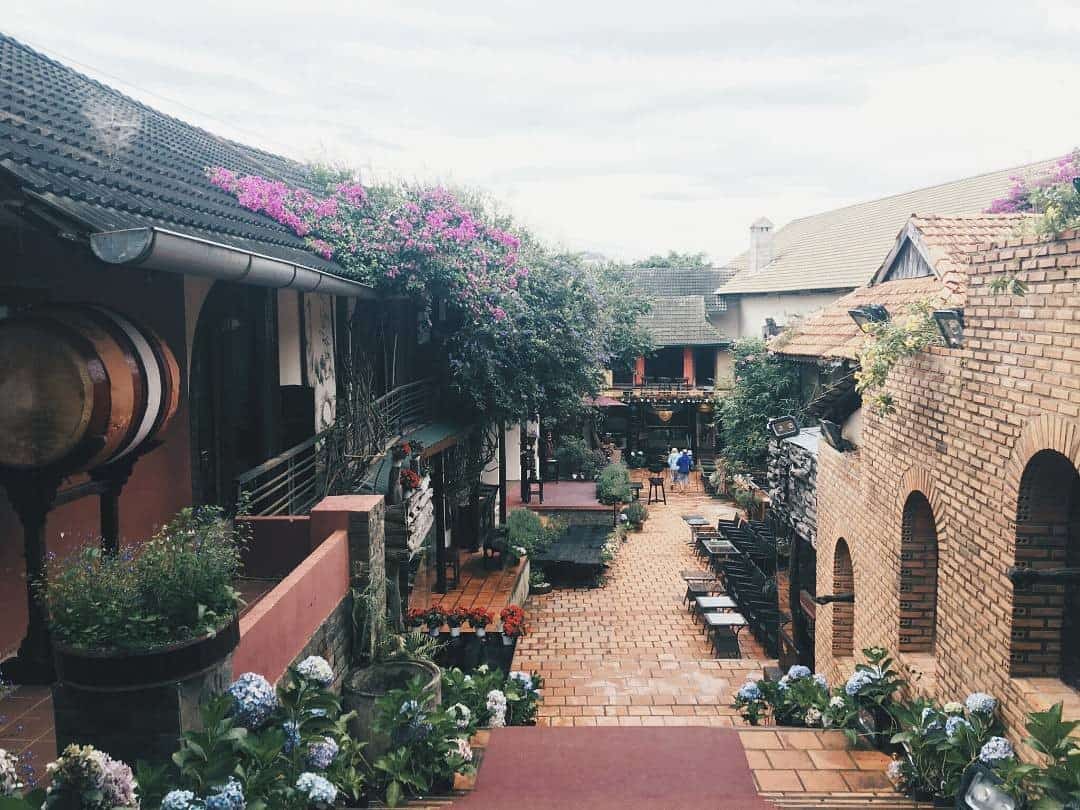 This place is one of the most ideal destinations for shopping in Da Lat with meticulous and unique hand-embroidered paintings on silk fabric, bringing the soul of the artists blown in, each painting has its own theme. The core values and traditions of the Tay Nguyen ethnic minority villages are also preserved in this Dalat buying place. Visitors can admire the masterpieces of art displayed inside and learn about the culture of embroidery. If people are huge fans of any work, people can ask the author to purchase it for decoration or as a special gift for friends and family members.
Address: No.258 Mai Anh Dao Street, Da Lat City.
Opening hours: 7:00am - 5:00pm
Price: VND 20,000/ticket ( approx. $0.86 )
3. Da Lat Central Market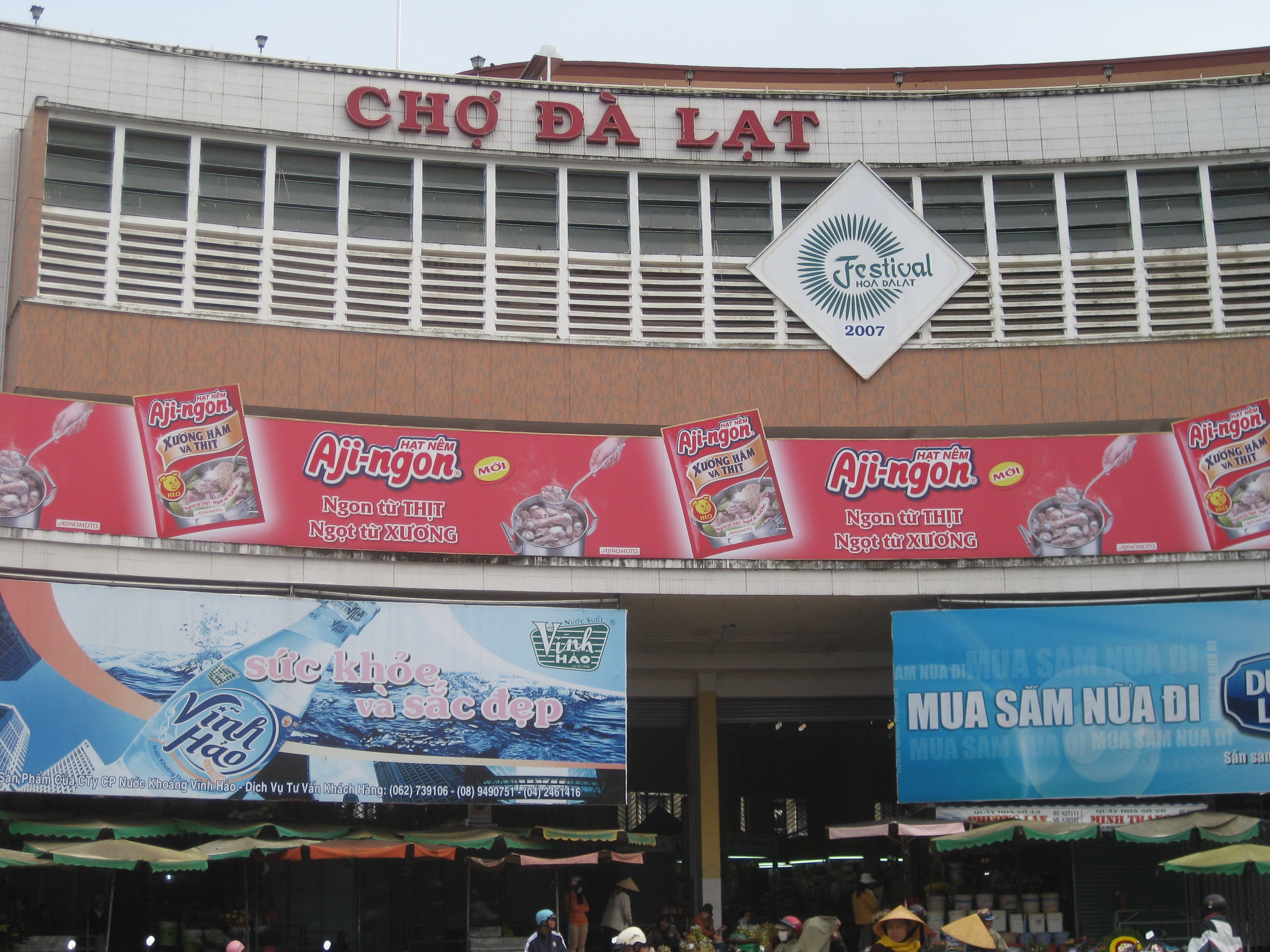 Situated at the foot of a hill, Da Lat Central market is a common destination for shopping in Da Lat. This is a multi-storey building featuring unique architecture. This Da Lat market is really an interesting place for locals and tourists to buy a variety of amazing goods. Da Lat central market is usually told as the crossing point of waters and mountains, of ups and downs. From foods, clothes and souvenirs to live animals are stuff that visitors are can spend money on in this Dalat shopping place.
Address: No.10 Phan Boi Chau Street, Da Lat City.
Opening hours: 6:30am - 7:00pm
READ RELATED: Top 5 Dishes in Dalat You Should Try