Best Things To Do In Nha Trang Nightlife
Not only has long been well-known for the stunning beaches and a lot of amazing dishes, having the world-class resorts that attract many domestic and international tourists but this tourist attraction is also called "the sleepless city" because of the busy Nha Trang nightlife. When the sun goes down, it is the time the city lights up with lively colorful streets and a hustle and bustle of people. Wandering around Nha Trang night market, tasting street food or hanging out in the clubs and bars, there are endless things to do in Nha Trang nightlife to make tourists' trips more enjoyable.
1. Nha Trang Night Market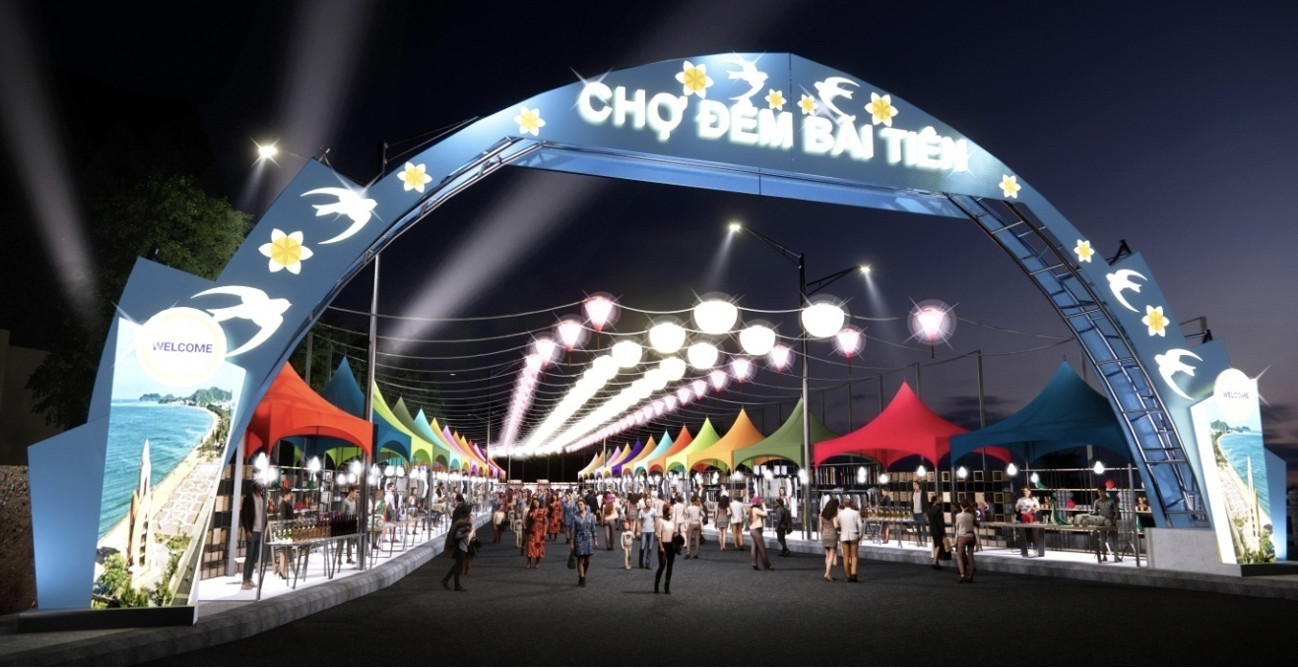 This is the first stopover that you can not ignore when being in Nha Trang at night. Going to the night market, visitors will have an opportunity not only to own a variety of products but also to discover more about the local culture of Khanh Hoa as well as South Central Vietnam. Visiting the night destination, people are able to immerse themselves in the familiar features of the Vietnamese countryside such as the kiosks with thatched roofs, horse carriages, coconut mattings, wooden chairs, earthenware and so on. This shopping place is extremely suitable for people who want to spend the best night in Nha Trang and purchase items where tourists can find food, clothes, handicrafts and souvenirs which appear in a huge selection of brands, labels, styles and prices.
Address: Tran Phu Street, Loc Tho ward, Nha Trang City.
2. Skylight Nha Trang - Rooftop Beach Club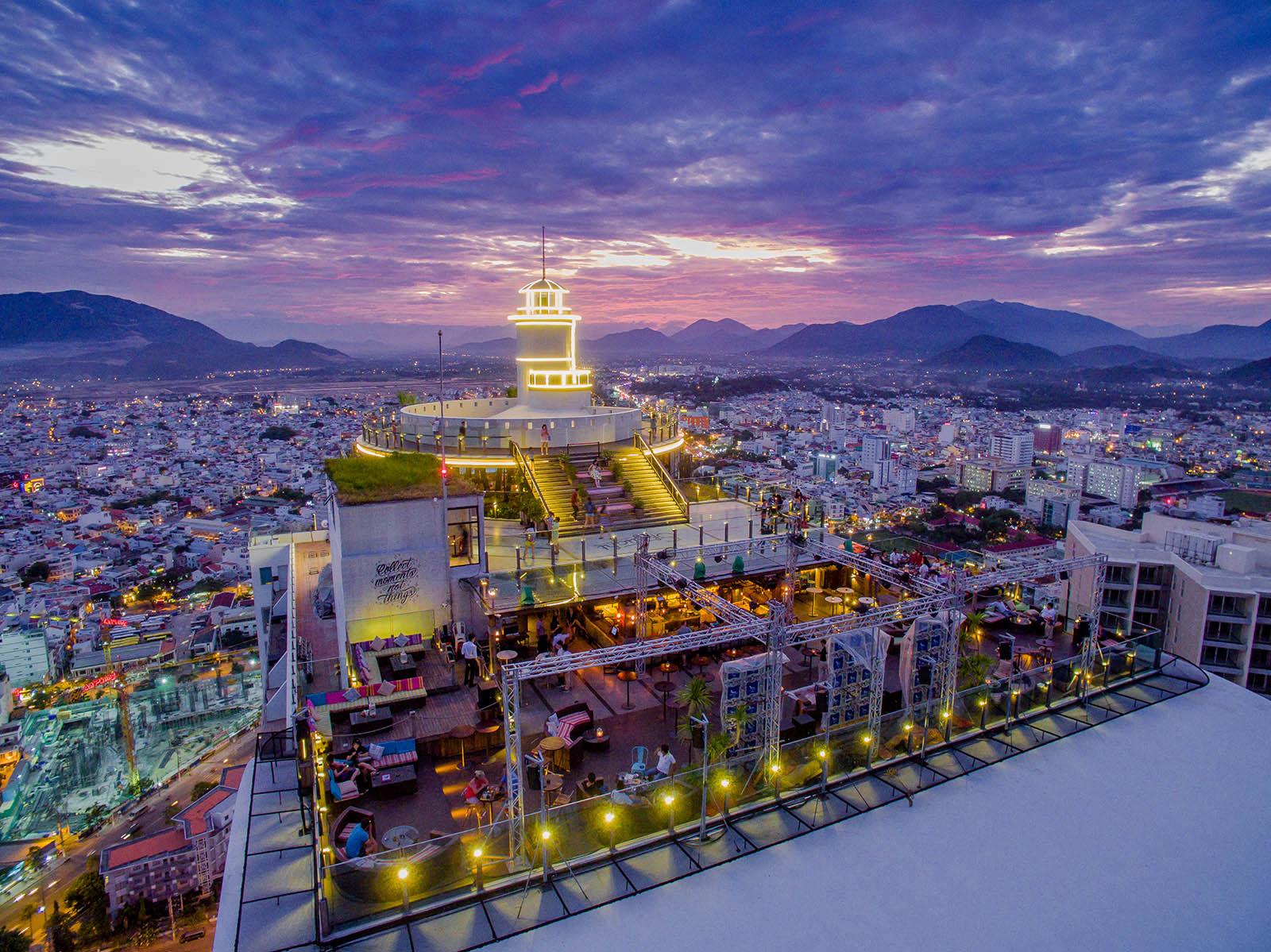 Skylight's 360˚ Skydeck is the first attraction of its kind in Nha Trang nightlife that allows guests to experience the beautiful beach city from unrivaled heights. The 360-degree view includes the bay, city and mountain regions with different perspectives during daytime and evening hours. Skylight is the first rooftop beach nightclub in Vietnam and features handcrafted, specialty cocktails, ice-cold, draught beers served at zero degrees, international Pan-Asian cuisine, and unparalleled live entertainment. This world-class venue is designed and operated by an international hospitality company, See The World Group (Los Angeles). Skylight sets out to make Nha Trang a must-visit destination in Vietnam and Southeast Asia.
Address: No.38 Tran Phu Street, Nha Trang City.
3. Contemplating the Nha Trang Beach At Night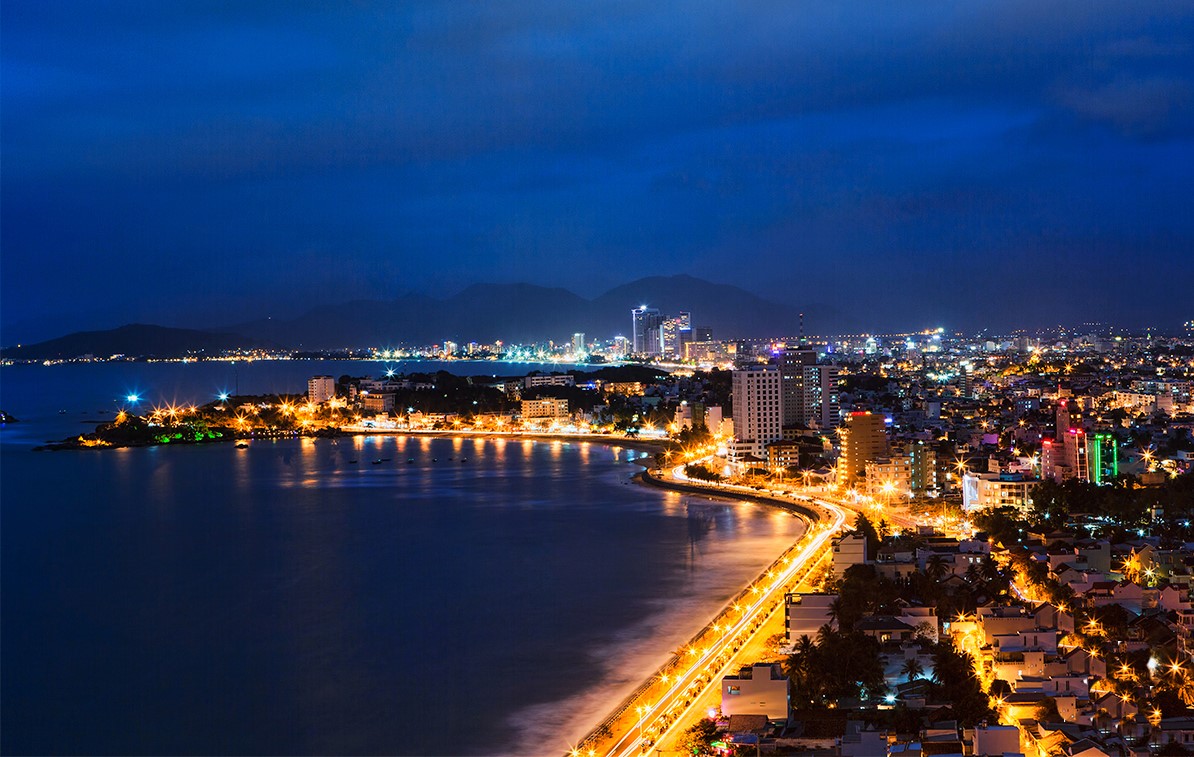 Nha Trang beach opens up an airy natural scene with a cool sea breeze. During the day, this is an ideal place for swimming and entertainment. When night falls, the beach puts on a very different beauty that captivates many tourists. After dinner in Nha Trang, drinking coffee, camping and organizing a romantic party are activities that visitors can hardly ignore. People will feel even more excited when slowly cycling around the sea, enjoying the cool sea breeze of Nha Trang nightlife, and relaxing while contemplating the flickering light from the fishing boats in the distance. That is the reason why Nha Trang beach is one of the must-visit places for a perfect night.
4. Night Squid Fishing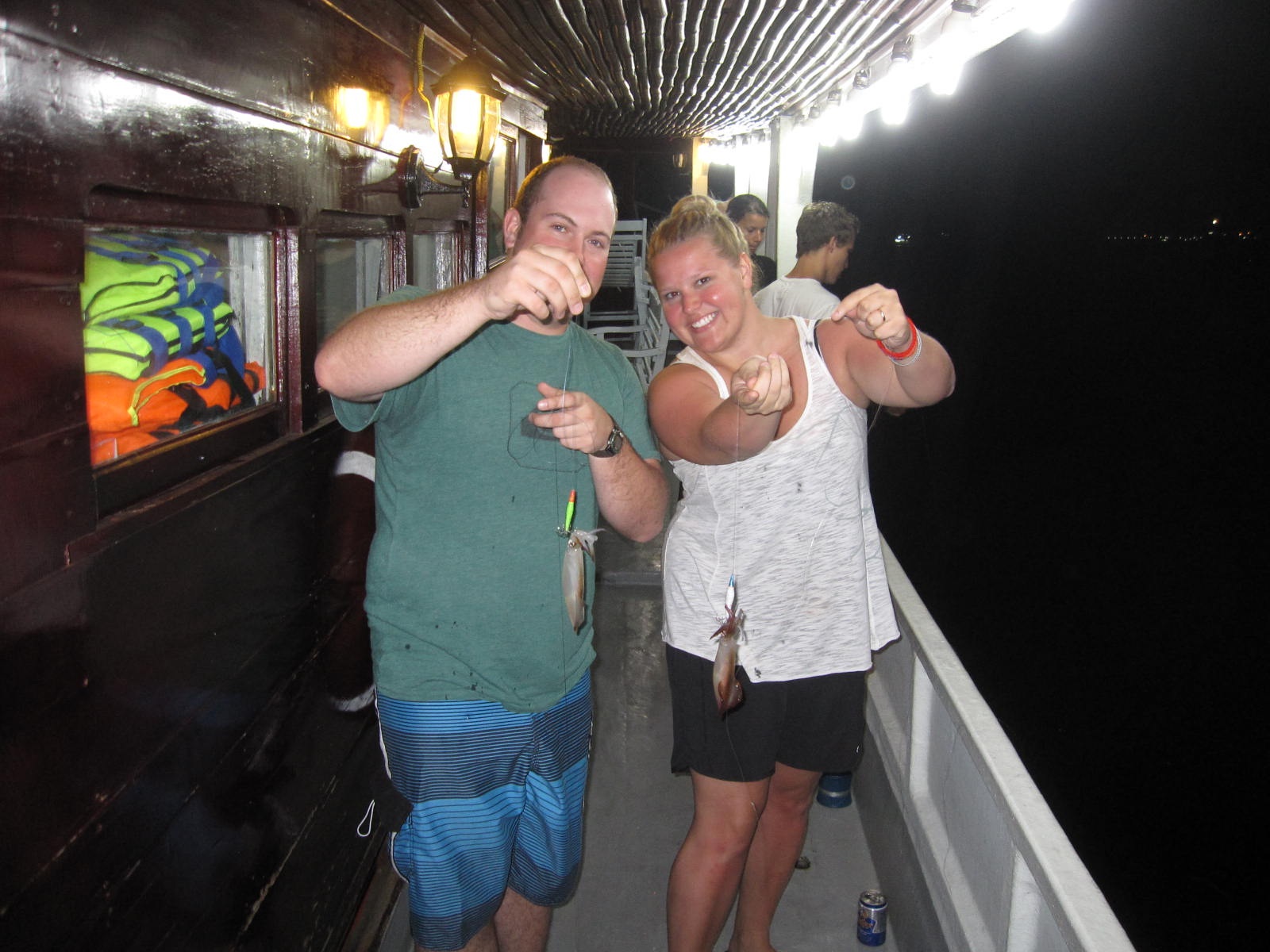 When asked where to go to have the best nightlife in Nha Trang, most tourists will be guided to follow the fishermen to fish for squid. In the middle of a vast space, people can relax by sitting on the side of the boat, quietly admiring the scenery and waiting for the squid to bite. Those experiences take visitors to experience like real fishermen. They float in the middle of the water at night and are immersed in the taste of the squid they caught mixed with the salty smell of the beach.
READ RELATED: Best Food In Nha Trang You Should Try