Hanoi Shopping Guide
Known as the heart of Vietnam, Hanoi capital is famous for its bustlings but there are a growing number of boutiques and shopping malls on the rise. And the best thing when shopping in Hanoi is that tourists can do it all on foot, with many streets dedicated to specific trades such as Silk Street, Silver Street, etc. This capital is able to provide anything people are looking for like souvenirs, clothes and hand-made silks. GADT Travel is happy to make a Hanoi shopping guide that tourists can drop by in the list below.
1. Vincom Mega Mall Royal City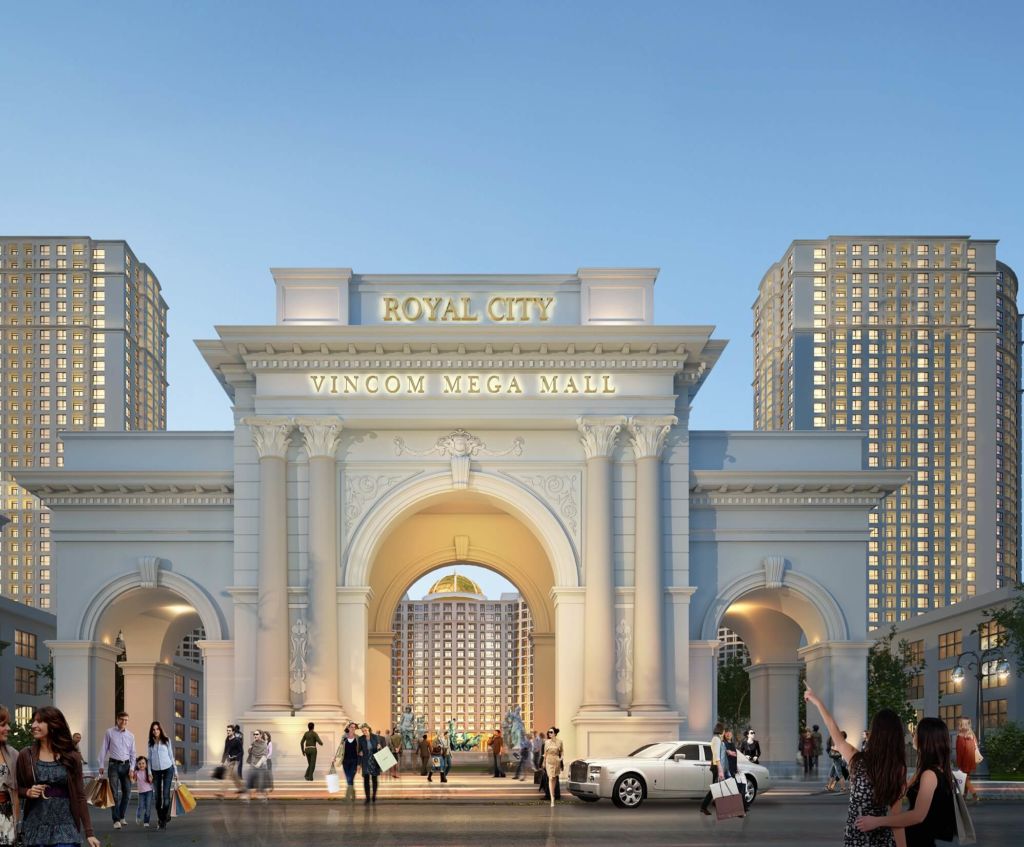 This Hanoi shopping destination is one of the largest shopping malls in Hanoi. Its stalls are distributed by area with different product groups, especially famous brands such as Zara, Nike, Adidas, Charles & Keith, Mango, etc. are served with the best services according to the specific and diverse needs of customers. Modern-designed shopping space, high-quality products and services, and attractive promotions for each event will satisfy the most demanding customers. After spending a period of time shopping, the attractive Eurasian cuisine paradise will be a rest stop not to be missed. The unique culinary space covers an area of ​​up to thousands of square meters, gathering hundreds of dishes with countless flavors and colors.
Address: No.72 Nguyen Trai Street, Thanh Xuan District, Hanoi City.
2. Trang Tien Plaza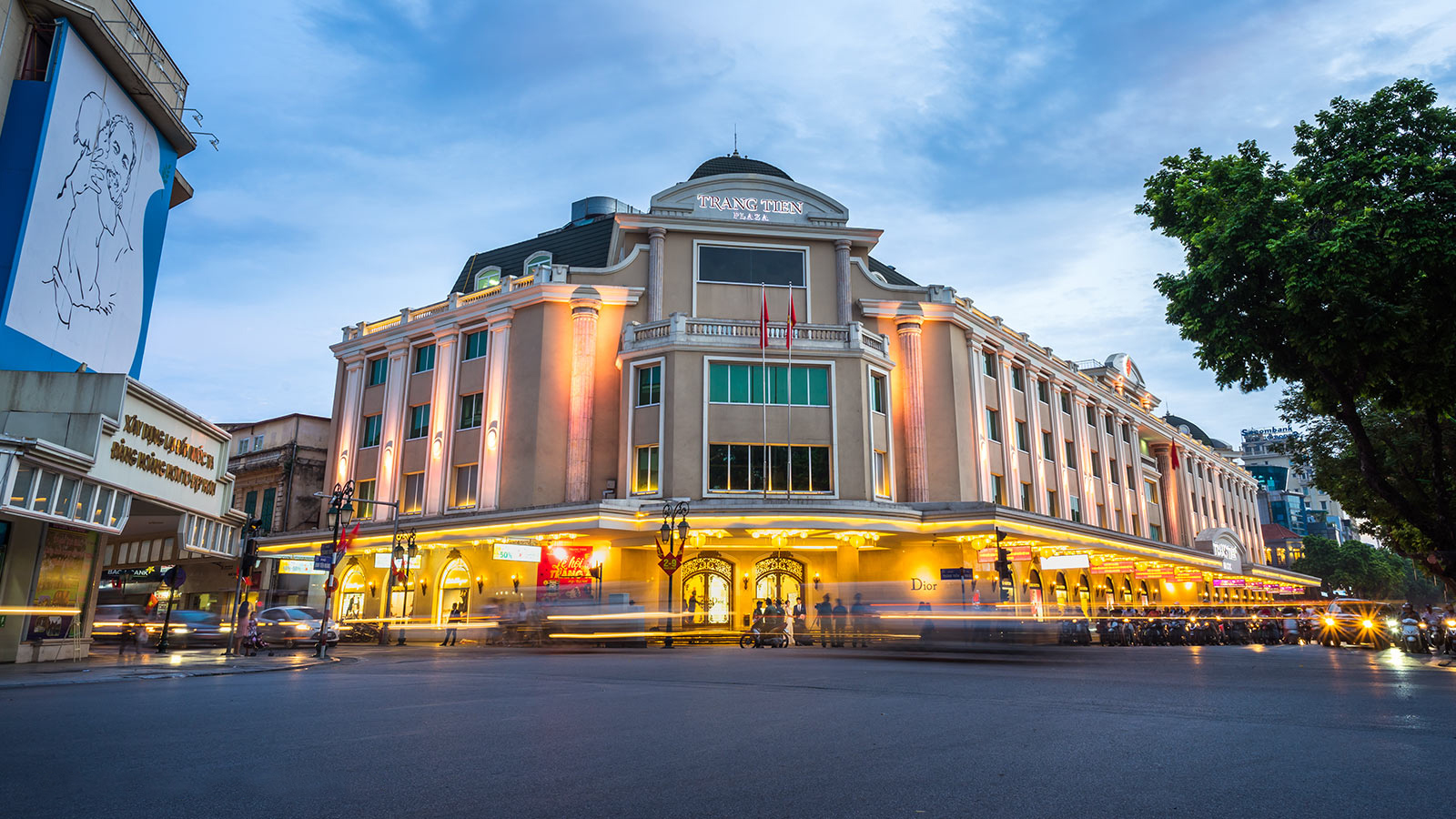 With a golden location so close to Hoan Kiem Lake, near the Hanoi Post Office, right from its early construction in 2000, Trang Tien Plaza – the first high-end luxury shopping center in Hanoi – had attracted many concerns from Hanoian and foreign tourists. There are many luxurious items, world well-known brands offered in this Hanoi Plaza: fashion clothes, sporty items, cosmetics, perfumes, jewelry, food, etc. Each of its selling corners is arranged and decorated with an opulent interior. Coming there, you would be lured into the vortex of famous brands name all over the world like Dior, Diesel, CK Underwear, Roberto Paul and Shark, Victoria Secret, Converse, Vans… Besides, you can also find some prestigious restaurants like Dunkin Donuts hay Charcoal (BBQ), Wrap & Roll, Lion City restaurant and even Loterria on the sixth floor in this Hanoi shopping place.
Address: No.24 Hai Ba Trung Street, Hoan Kiem District, Hanoi City.
3. Hang Gai Street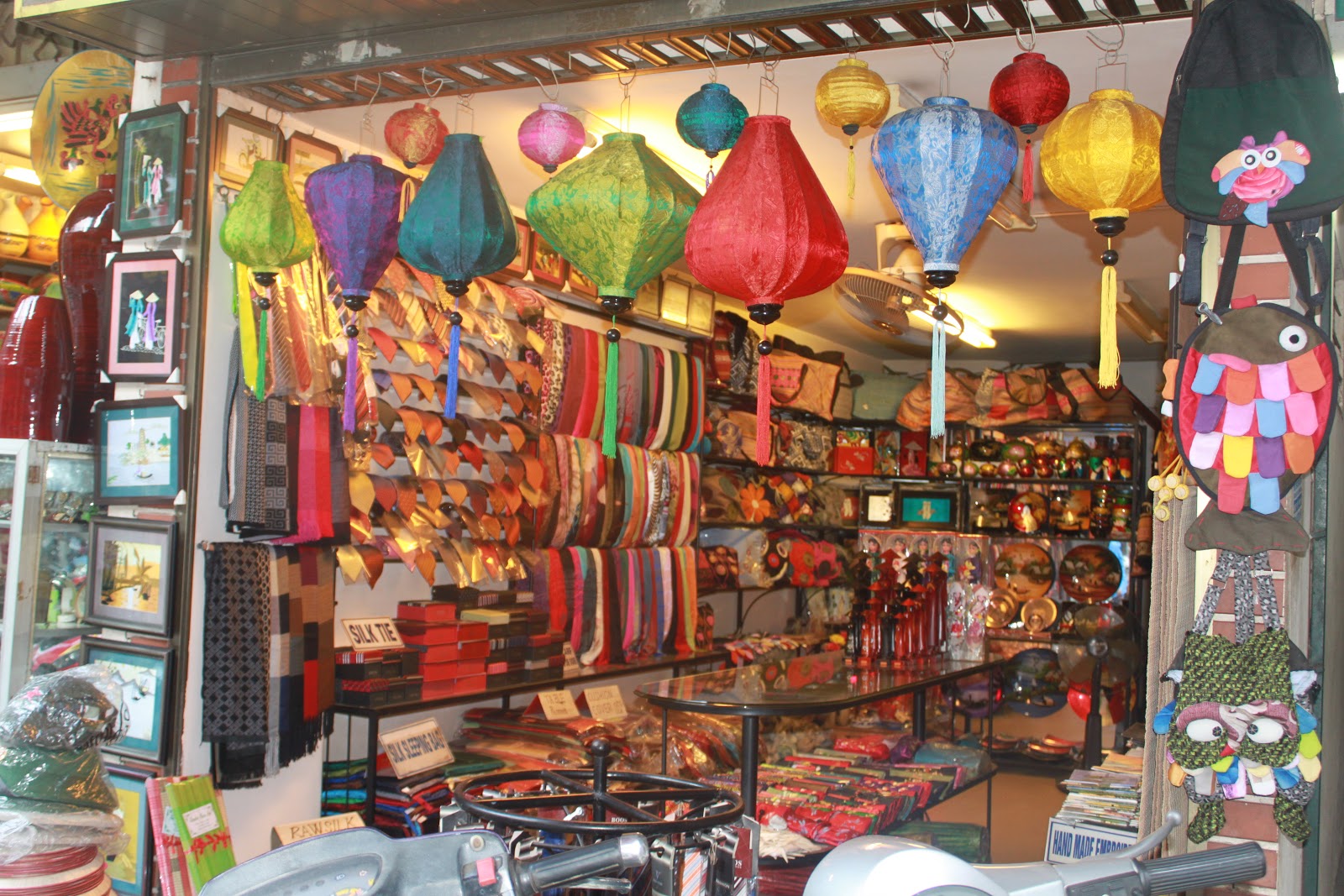 Hang Gai or The Silk Street is very well known for the quality and wide range of silk products. It is the best Hanoi purchasing destination in town to buy silk products that are fashionable and durable. The street is full of shops selling silk cloth and tailored-made outfits. Visitors will also see locally made bags, handmade souvenirs made from traditional Do Paper and Vietnamese embroidered fabrics. Mother-of-pearl inlaid furniture, oil and watercolor paintings, prints, antiques, lacquerware, ceramic figurines and sandalwood sculptures are all worthy of consideration when entering this Hanoi street. Bargaining is widespread here with a chance of 30% - 50% reduction in price! People can buy some great souvenirs from here for their friends and family.
Address: Hang Gai Street, Hoan Kiem District, Hanoi City.
4. Dong Xuan Market
Located in the central district of Hoan Kiem of Hanoi, Dong Xuan market is the largest covered market in Hanoi where the wholesale traders sell everything from clothes and household goods to foodstuffs. Dong Xuan Market has a bustling wet market section on the ground floor, where locals shop for seafood, meat, and vegetables while the back section sells an array of pets (cats, dogs, and fish) and fresh flowers from all across Vietnam. If you're looking to shop for souvenirs, head to the upper levels, where you can find numerous stalls selling tee shirts, fabrics, school uniforms, handbags, and handicrafts, all of which are sold at wholesale prices in this Hanoi market. There is also a massive dining area within Dong Xuan Market, with food vendors selling Vietnamese coffee and exotic local dishes.
If you do not have time to visit the market during the day, enjoying the atmosphere of Hanoi at night will be an interesting experience when Dong Xuan market also has a night market. The market lasts from Hoan Kiem Lake through Hang Ngang street, Hang Dao street until the end of Hang Duong street, operating until midnight. Immerse yourself in the crowded and bustling atmosphere of the night market with all kinds of items, choose souvenirs for relatives and friends as gifts and enjoy delicious street food!
Address: Adjacent to Hang Khoai and Cau Dong Street, Hoan Kiem District. Hanoi City.
5. Tan My Design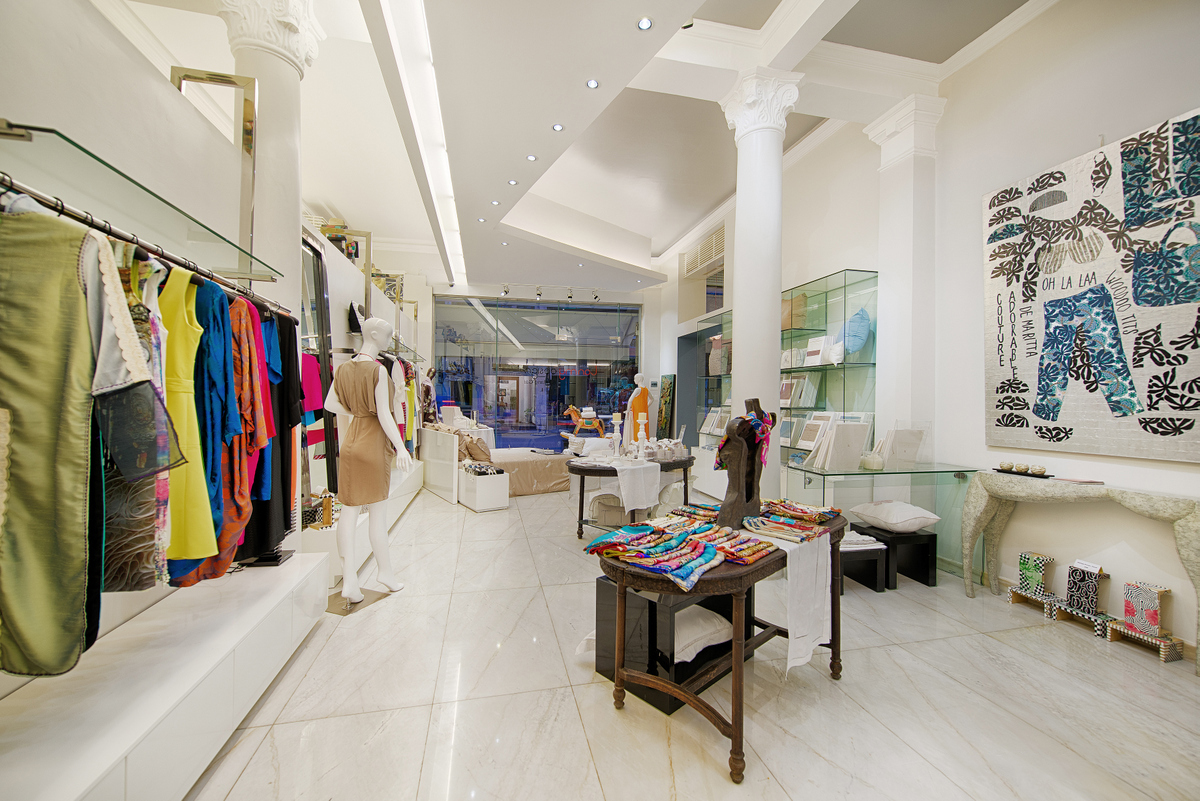 Celebrated for three generations for its high-quality work, Tan My is Hanoi's go-to shop for beautiful hand-embroidered fabrics. Tan My embroidery products are handmade by highly skilled teams who work exclusively for the brand to ensure the highest quality. There is a wide range of products here from handbags, accessories, and clothes to homewares, art designs, and fragrances.
Address: 61 Hang Gai Street, Hoan Kiem District, Hanoi City.