Ho Chi Minh City At Night
"Ho Chi Minh is a city that never sleeps" - this comment seems to stimulate the curiosity of tourists about how Ho Chi Minh city at night is. The daytime in the city may be bustling but the night is on a whole new level. The below list will point out the best things tourists are able to do in Ho Chi Minh city at night.
1. Take A Walk Around Nguyen Hue Pedestrian Street
Walking around Nguyen Hue Street - the heart of the city is the best way for tourists to visit and experience the most interesting services of Ho Chi Minh city at night. This street has a unique fountain, along with restaurants and eateries with bright lights at night, randomly forming beautiful shooting angles. That is the reason why Nguyen Hue pedestrian street has become a familiar photo spot for local youth and tourists. In particular, visitors should not miss the 42 Nguyen Hue apartment because this place is extremely famous on social networks with many restaurants, fashion and coffee stores such as Cafe Sai Gon oi, Partea cafe, etc. In contrast, people will get to watch as they pack up their daily life and head inside to get a nice night's sleep, while others come out, ready for their night shifts.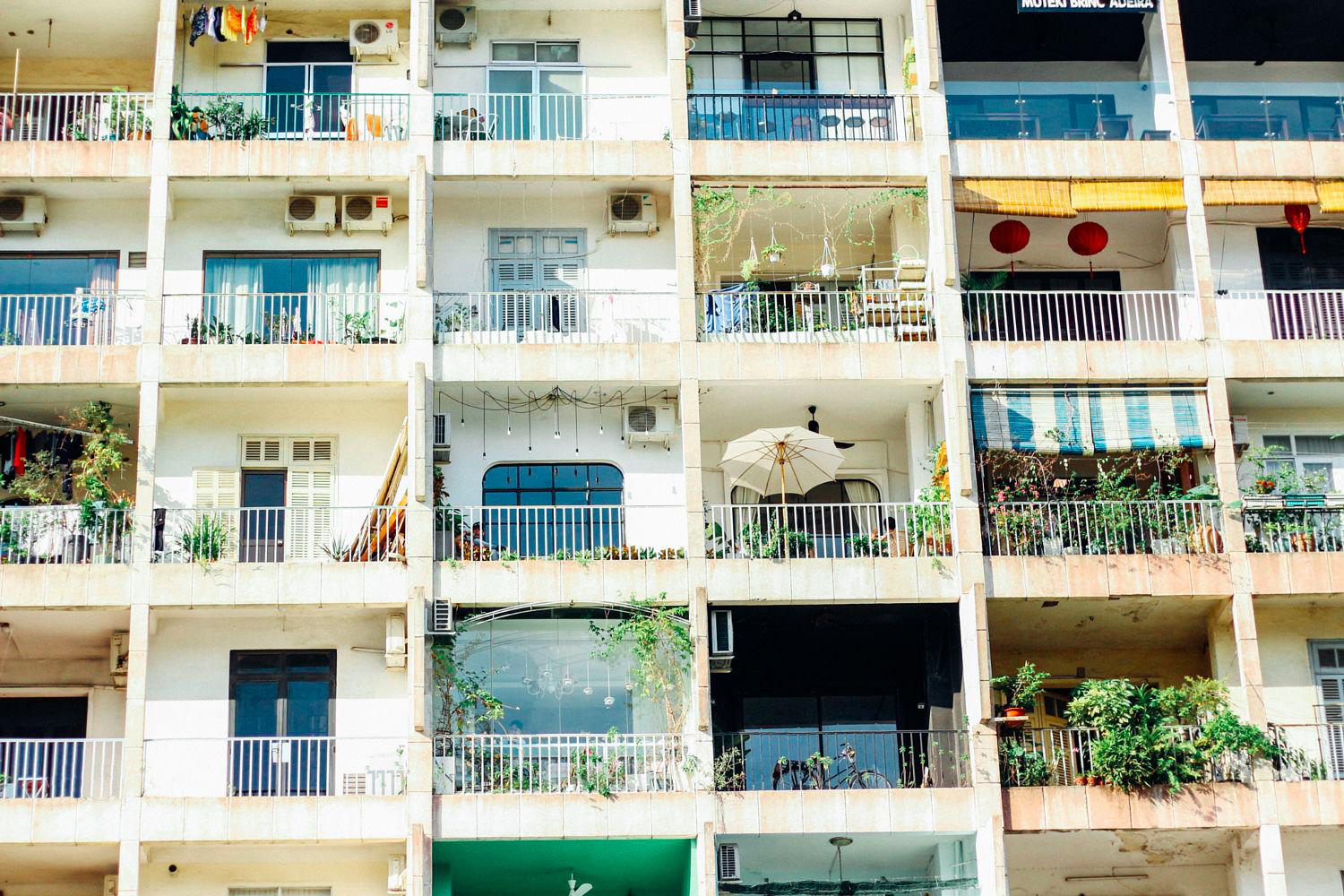 2. Bui Vien Street - Saigon Nightlife Hot Spot
Bui Vien street, which consists of three main streets: Bui Vien, De Tham, and Pham Ngu Lao, is known as the "Backpacker District" by locals, which refers to the large number of backpackers who visit this area of ​​Ho Chi Minh City. When the sunset has just ended, it is time for the street to put on the inherent bustling beauty of Ho Chi Minh nightlife. There will be street art performances, traditional and contemporary music shows, and other activities to meet the needs of the public while also facilitating interactions with non-Vietnamese friends and cultural integration, all creating a picture of a modern city. Not only bearing the modern features of busy streets, but Bui Vien Street is also the spot of traditional activities such as skipping rope, and mandarin square capturing. For coffee, in particular, Bui Vien is home to international branded coffee chains and domestic branded coffee shops such as Starbucks, Bobby Brown, Trung Nguyen and Phuc Long.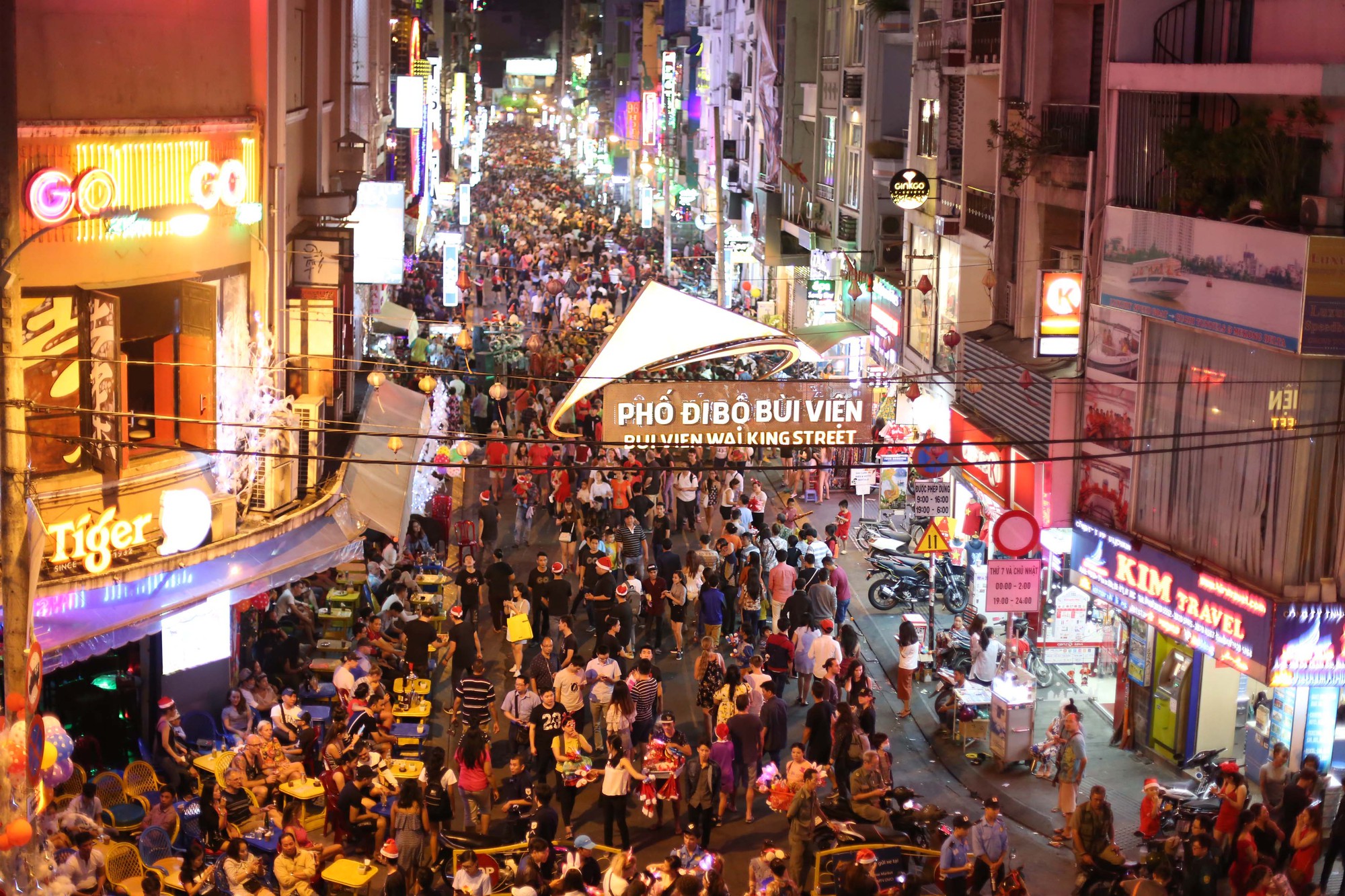 3. Get Lost in Night Club
Nightlife in Ho Chi Minh City is bustling and glorious with the enthusiastic crowd of the place never sleeps. The clubs of the City are enticing and have their own quirky attributes. If travelers are party aficionados and drink lovers, then the best nightlife in Ho Chi Minh City is meant for them. Here are some nightclubs where they can hang out:
Commas Saigon Night Club: No.41 Nam Ky Khoi Nghia Street, District 01.
Kasho Club: No.99 Nguyen Thi Minh Khai Street, District 01.
Apocalypse Now: No.2B Thi Sach Street, District 01.
Skyxx Garden & Lounge: 20th-floor Deutsches Haus, No.33 Le Duan, District 01.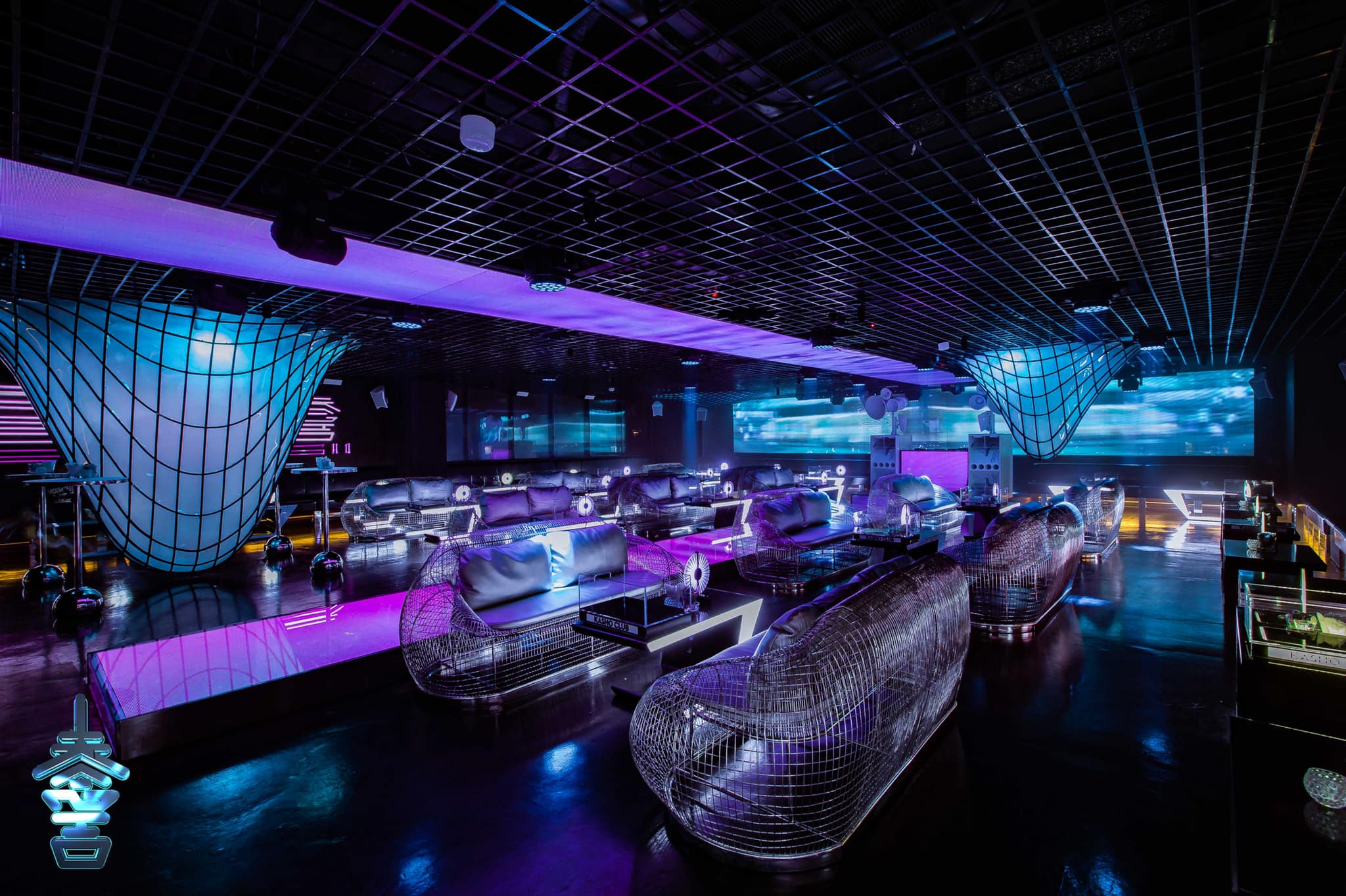 4. Visiting the Anh Sao Bridge
Referring to the symbol of Ho Chi Minh City at nightlife, it is impossible not to mention the Anh Sao bridge. This is not only a place for walking and sightseeing but also a romantic dating place for young people. The reason it is called "Anh Sao bridge" is because the bridge design uses a system of multi-colored LED lights, creating a scene as brilliant as the starry sky. From afar, the destination becomes outstanding by its sparkling rays like rainbow colors, beautiful and poetic. This place not only creates a very unique beauty for Saigon but is also a witness to the love stories of couples.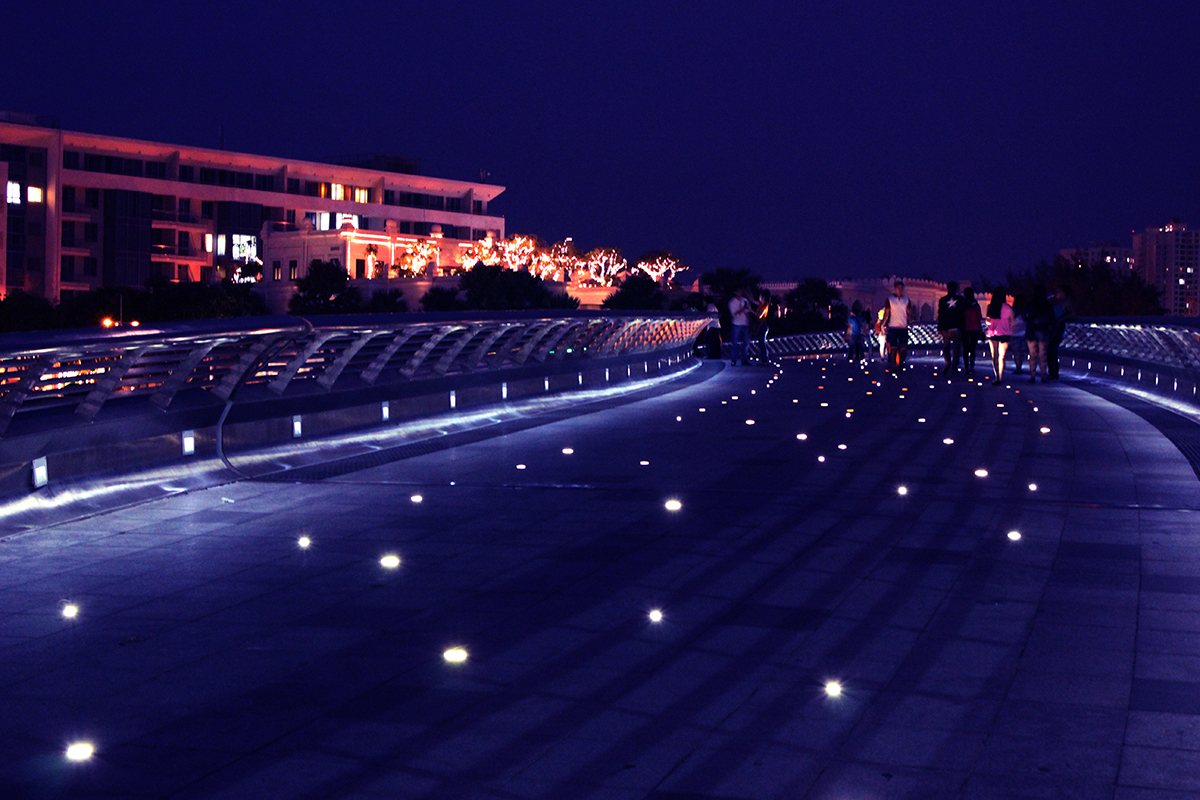 5. Bitexco Tower
If tourists want to see the whole of Saigon nightlife in the most comprehensive way to feel the hustle and bustle of life here, they should consider the Bitexco building - the tallest building in Ho Chi Minh City. The building has a height of 269m with 3 basements and 68 floors, especially the 49th floor is the Saigon Skydeck observatory - a clear binocular system so that visitors can look at most distant places such as Thu Thiem tunnel, the city center post office, Notre Dame Cathedral or Vo Van Kiet Avenue. The ticket price for Bitexco observatory is currently VND 200,000/adult and 130,000 VND for children under 12 years old, elderly people over 65 years old and disabled people (children under 4 years old can visit for free).
This tower is for brand believers to have the opportunity to freely choose and shop from famous fashion brands such as Adidas, Topshop, Pedro, Topshop Topman, Warehouse, and Charles & Keith. Food Creative food court attracts a large number of visitors because of its modern style and diverse food menu with flavors from Asian and European countries such as fast food, desserts and attractive drinks such as ice cream, cake and coffee.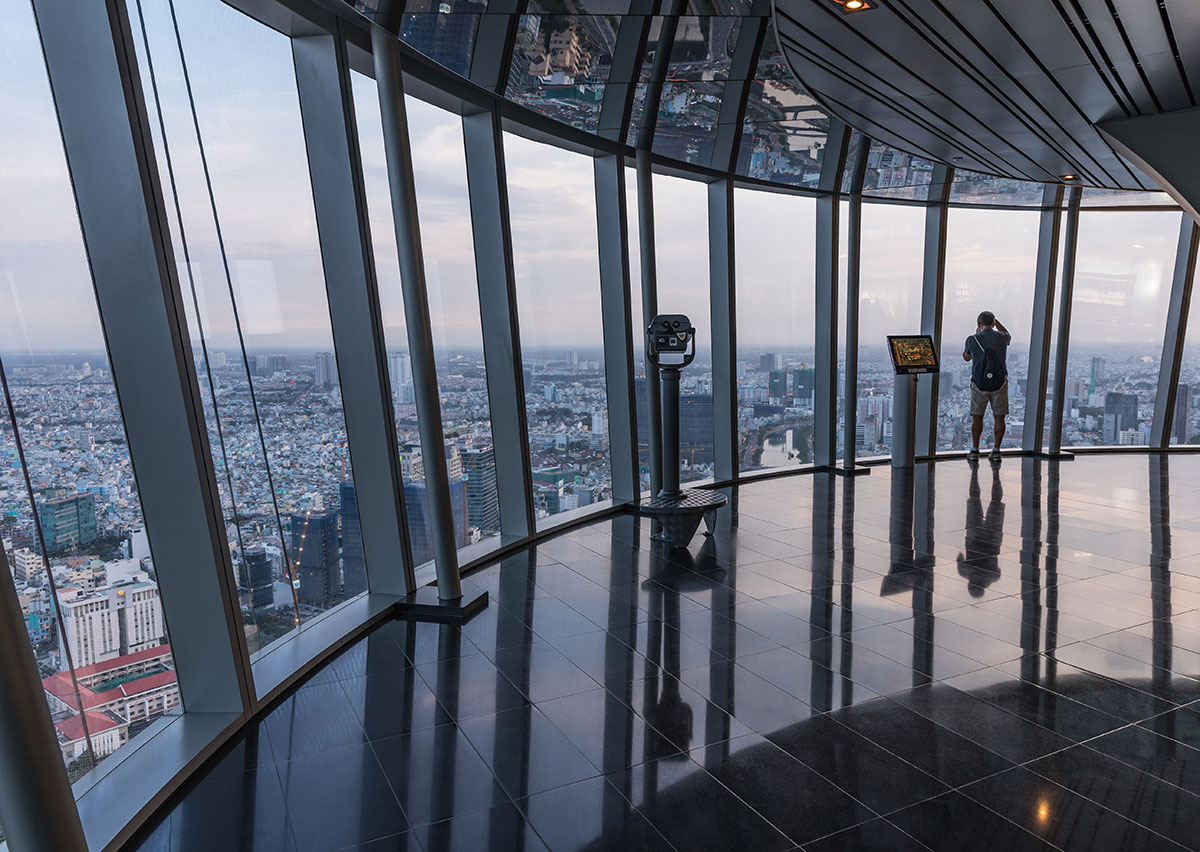 6. Try Street Food
Street food vendors in the city are like vampires — they come out at night. Travelers are able to find so many individuals and groups of stalls scattered around the Ho Chi Minh nightlife. Locals are huge fans of sitting on the sidewalks and enjoying a hot bowl of soup or dish of rice after a hard day's work. Co Bac and Co Giang are two of the most popular street food alleyways and most dishes here will cost people around a dollar.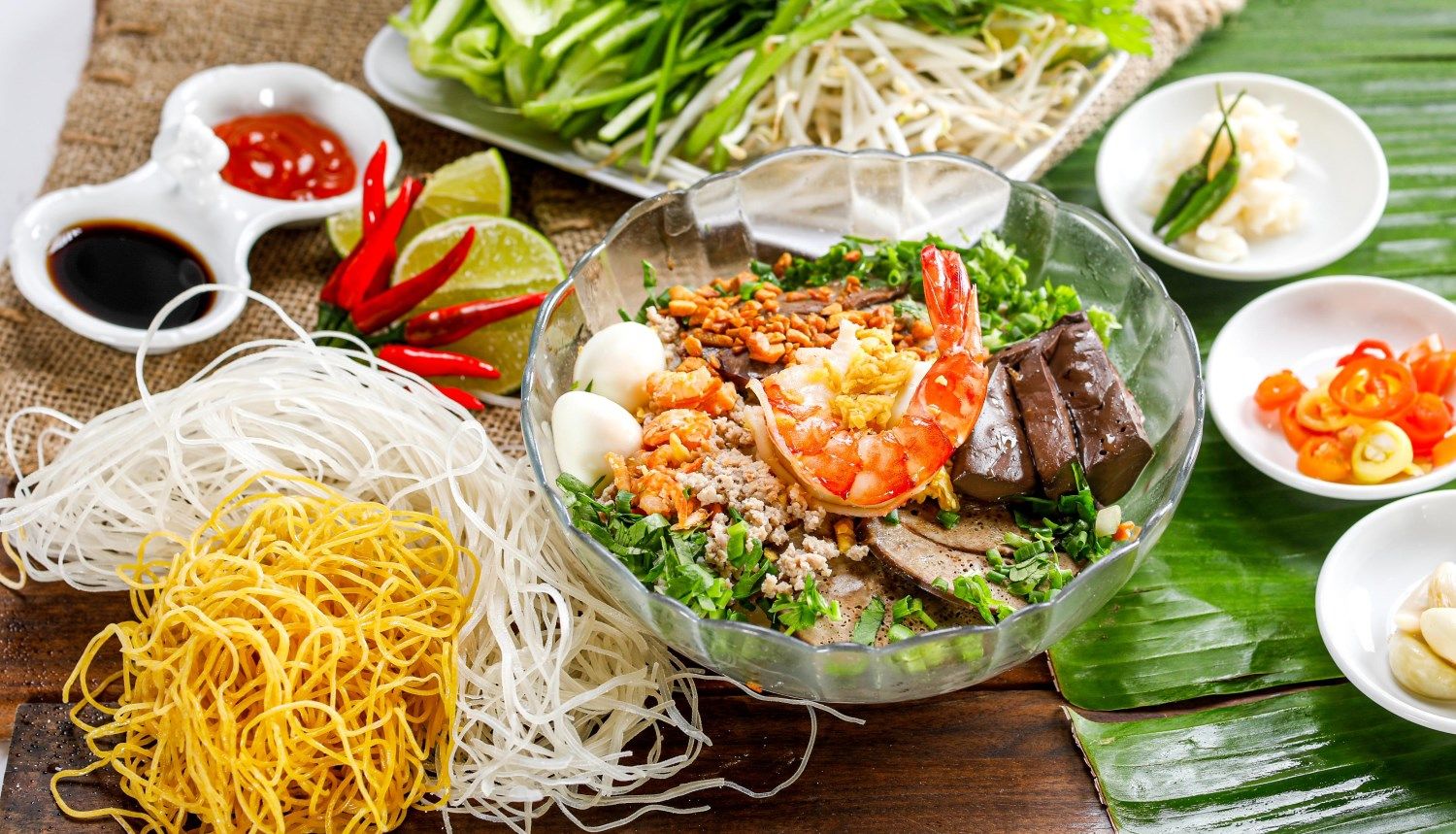 READ RELATED: Best Foods in Ho Chi Minh City