Most Ideal Destinations For Shopping in Ho Chi Minh City
Shopping in Ho Chi Minh City is a day-and-night activity that goes along with the cultural uniqueness and modern life. Ho Chi Minh City's shopping destinations go far beyond a stroll in a mall or a basket in a market. Shopping in Ho Chi Minh City is a worth-trying experience in Vietnam, and there is no denying that viewpoint. There are lots of ideal shopping places in the city such as Ben Thanh market, Artinus 3D art museum, etc, which are constructed for travelers to have the best experiences at affordable prices.
1. Ben Thanh Market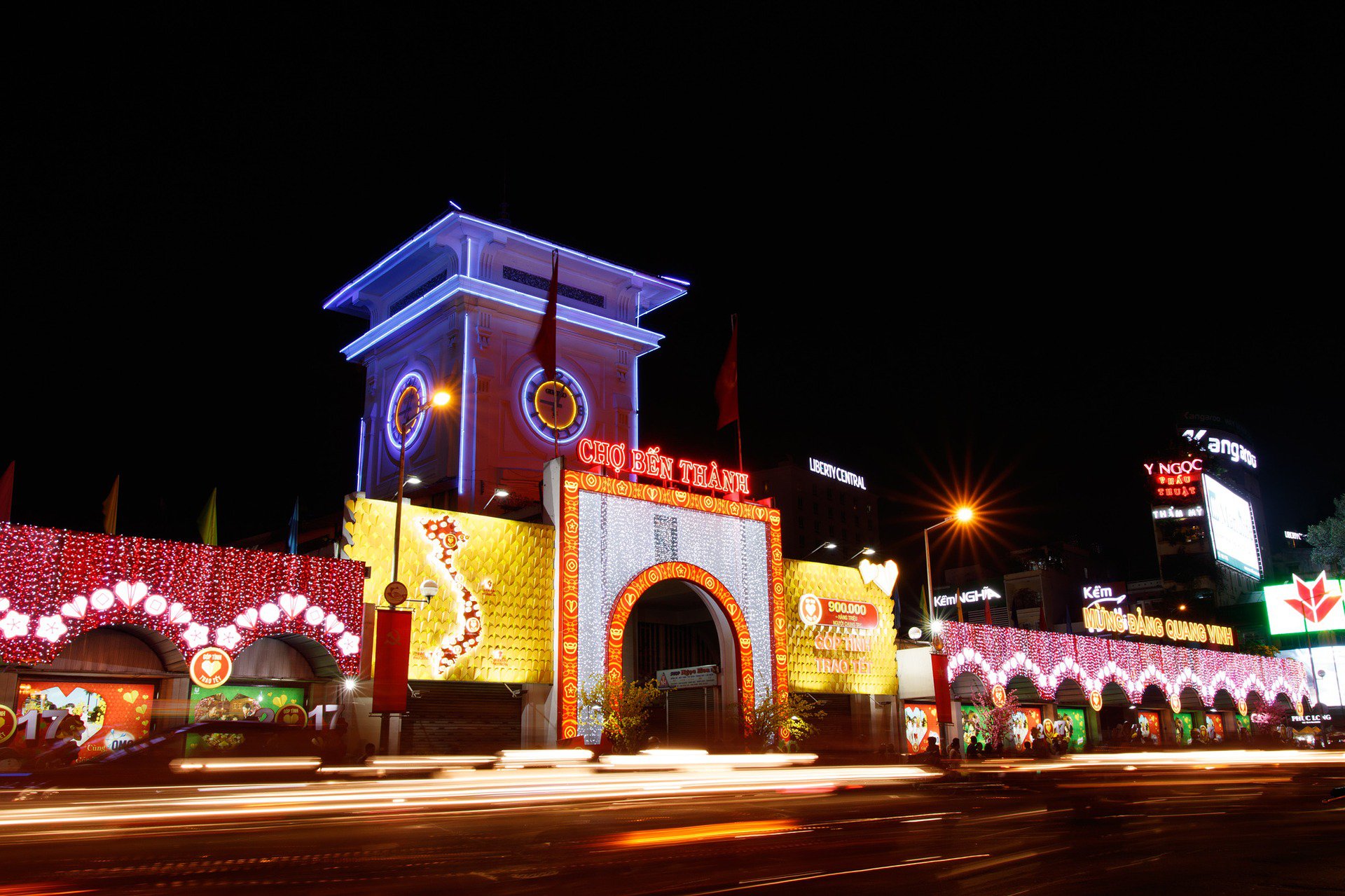 If people are looking for native experience in Ho Chi Minh, they should not miss local markets where people are able to recognize the daily life and trading of many Vietnamese in a traditional way. Ben Thanh Market is one of the busiest local markets in Ho Chi Minh City that people should take a visit to taste famous Vietnamese foods and satisfy purchasing demand from fashion, handicrafts to home appliances, electrical goods and souvenirs. "Lost" in one of the most ideal places for shopping in Ho Chi Minh City is real when tourists can indulge in the night market area to enjoy popular delicacies, and immerse themselves in the vibrant atmosphere of the city that does not sleep.
Address: On the block surrounded by four streets: Le Loi Street, Phan Chu Trinh Street, Le Thanh Ton Street and Phan Boi Chau Street.
Opening hours: 7:00am - 8:00pm
2. Pottery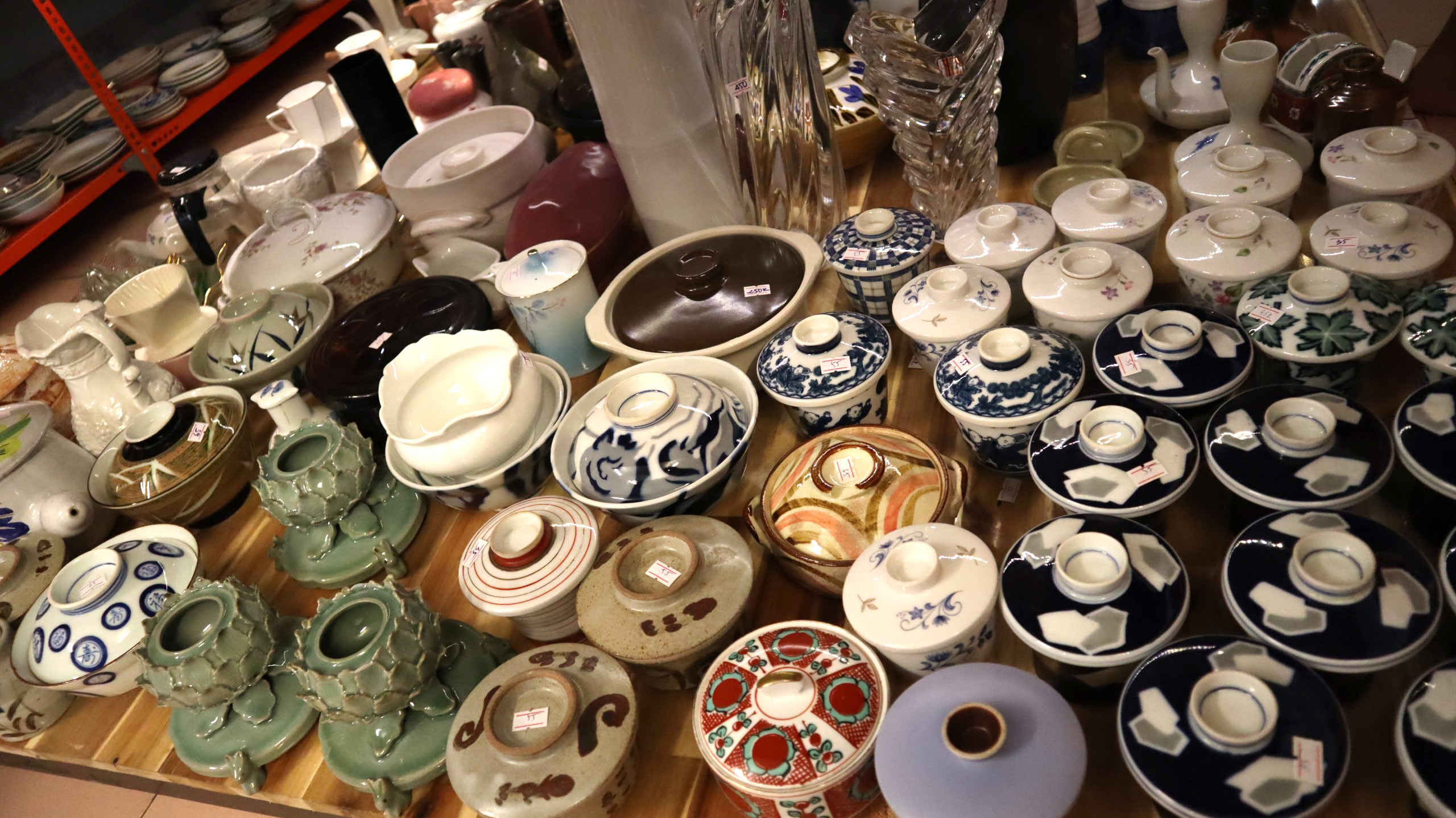 Usually, pottery in Vietnam is affected by Chinese style, but in this shopping place, there are still places for tourists to experience ceramic products under the direction of Saigon and Vietnamese artisans. If visitors are lovers of home decoration with unique cups, bowls, plates and teapots, ceramic products are things that should be considered.
Recommended places to purchase in Ho Chi Minh City:
Gom Hai Long
Address: Kenh 19/5 Street, Tan Phu District, Ho Chi Minh City.


Nha Co Hai Nguoi Store
Address: 214/19/2A Nguyen Van Nguyen Street, District 01, Ho Chi Minh City.
3. Antique Street (Le Cong Kieu Street)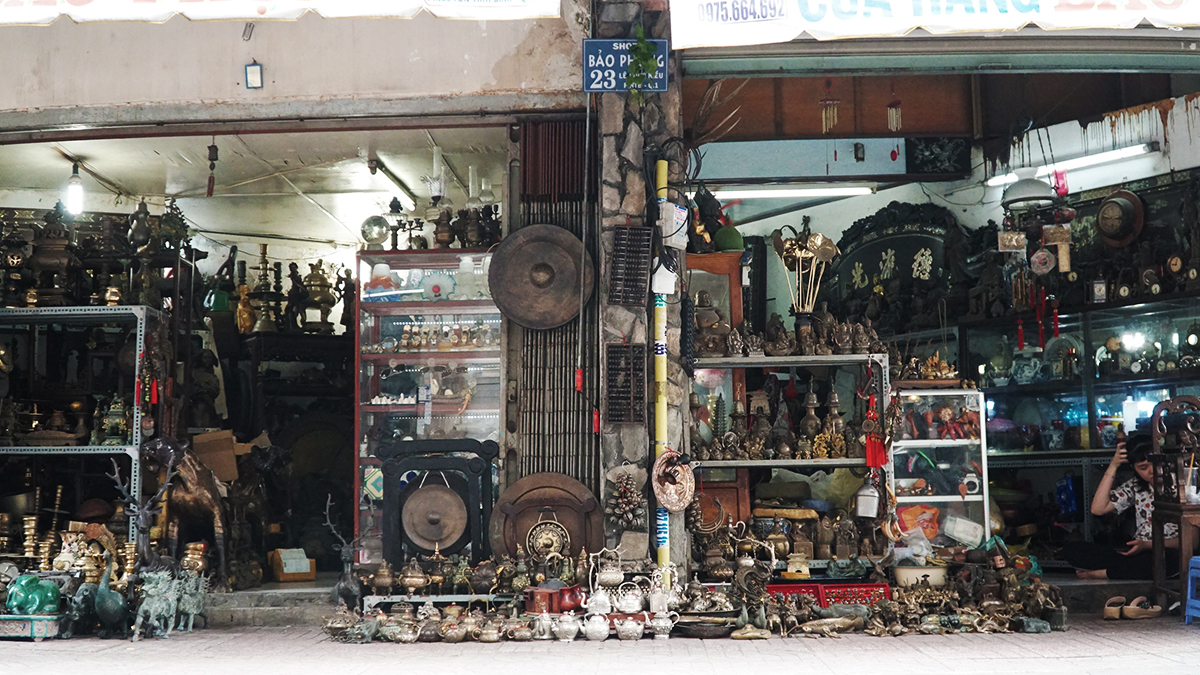 In the midst of a noisy city with lots of famous shopping destinations, Le Cong Kieu antique street still carries in itself the ancient features inherent many years ago with not many cars passing by, and no horizontal and vertical alleys crossing. Around Le Cong Kieu street is the bustling Ben Thanh market, busy roads with cars and skyscrapers. Therefore, the quietness of this nostalgic street is like a calm note for those who love old things.
Coming to Le Cong Kieu Street, visitors can feel lost in the world of nostalgia with ancient coins, ceramic vases from the Nguyen and Qing dynasties to items such as cups, plates, bamboo lanterns, incense bowls and Buddha statues. The prices of the items on this street can serve all groups of customers from affordable prices to high-end prices.
Address: Le Cong Kieu Street, District 01, Ho Chi Minh City.
4. Golden Gift Vietnam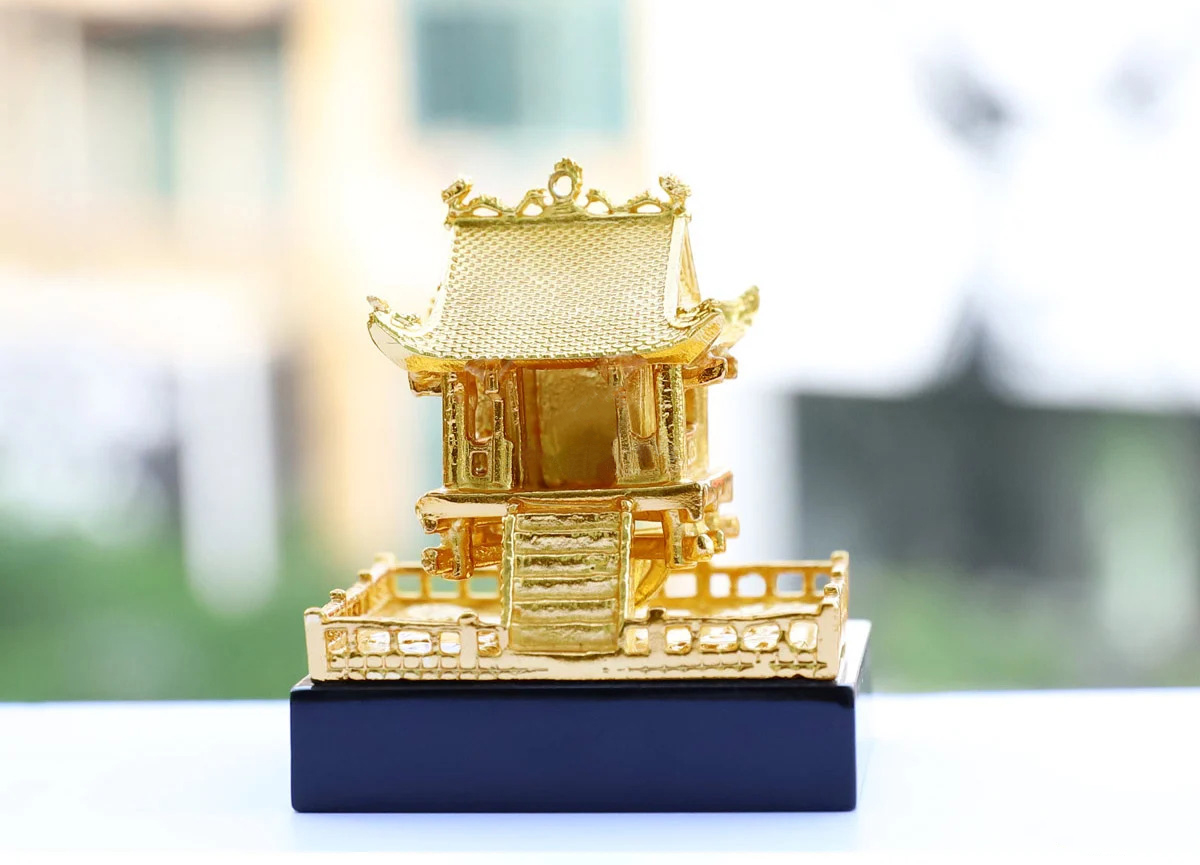 Gift giving is a cultural beauty of Vietnamese people in general and Saigon people in particular, giving gifts not only expresses gratitude but also shows interest and connects people together. This Ho Chi Minh shopping destination provides foreign tourists with miniatures and paintings of famous places in Ho Chi Minh City and symbols of Vietnam such as Ben Thanh market, Dong Son bronze drum, Turtle tower in Ha Noi capital. In particular, these products are gold-plated and processed with extreme care and meticulousness.
Address: No.388 Nguyen Dinh Chieu Street, District 03, Ho Chi Minh City.
5. Saigon Square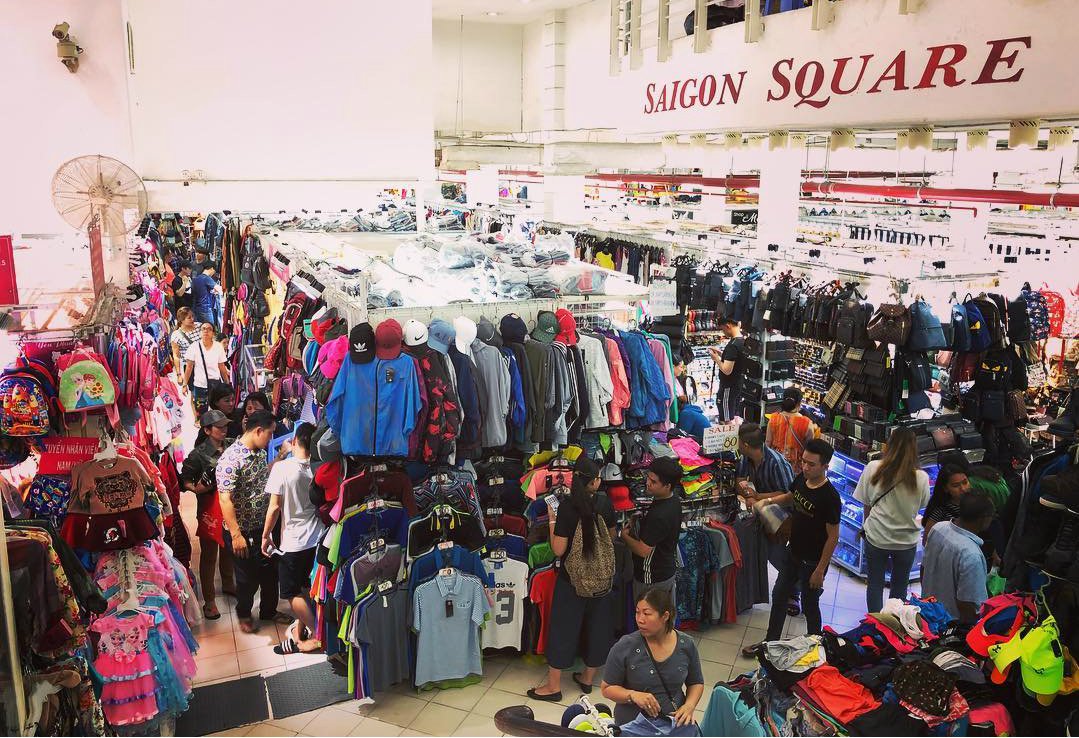 Saigon Square is a familiar name to the people of Saigon, a reliable shopping place that has been favored by people with the name "Shopping Paradise". This shopping center has a lot of diverse and rich items, stable quality, affordable prices, and has gradually become the most popular place for shopping in Ho Chi Minh City not only for young people in Saigon but also loved by many international tourists.
As soon as people step into Saigon Square, they will immediately feel the bustling atmosphere of the flow of people passing by as well as the layout of the stalls. The special thing is that the space of the place is really bright and clean, the clothing kiosks are neatly arranged, eye-catching and the goods are always updated continuously according to the latest fashion trends. Therefore, it can be said that Saigon Square is the link between the features of the traditional market and the modern shopping center of Vietnam.
Address: No.78-89 Nam Ky Khoi Nghia Street, District 01, Ho Chi Minh City.
Opening hours: 8:30am - 7:30pm
READ RELATED: Best Foods in Ho Chi Minh City