Top 5 Da Nang Shopping Destinations
Danang shopping destinations are one of the places that tourists want to visit the most when they set foot on this land. The pride of this land in Central Vietnam comes from the night markets and shopping streets, which have the same characteristics as the more famous cities in Vietnam. Therefore, travelers may consider the most ideal Danang shopping destinations in the below list, which is proposed by GADT Travel.
1. Han Market
This shopping place is located inside a two-storyed building at the grand intersection of Tran Phu Street Han Market showcases a place of French occupancy and trade which dates back to the 1940s, which shows the long history of the market. There are hundreds of vendors selling ethnic products, fabrics, accessories, etc. in one way the streets give a narrow view of the culture of Da Nang shopping place. Within the market, there is a multitude of shops that serve the delicacies of the city at a reasonable price so this destination is one of the best places where people can get themselves absorbed while exploring Da Nang.
Address: No.119 Tran Phu Street, Hai Chau District, Da Nang City.
Opening hours: 6:00am - 7:00pm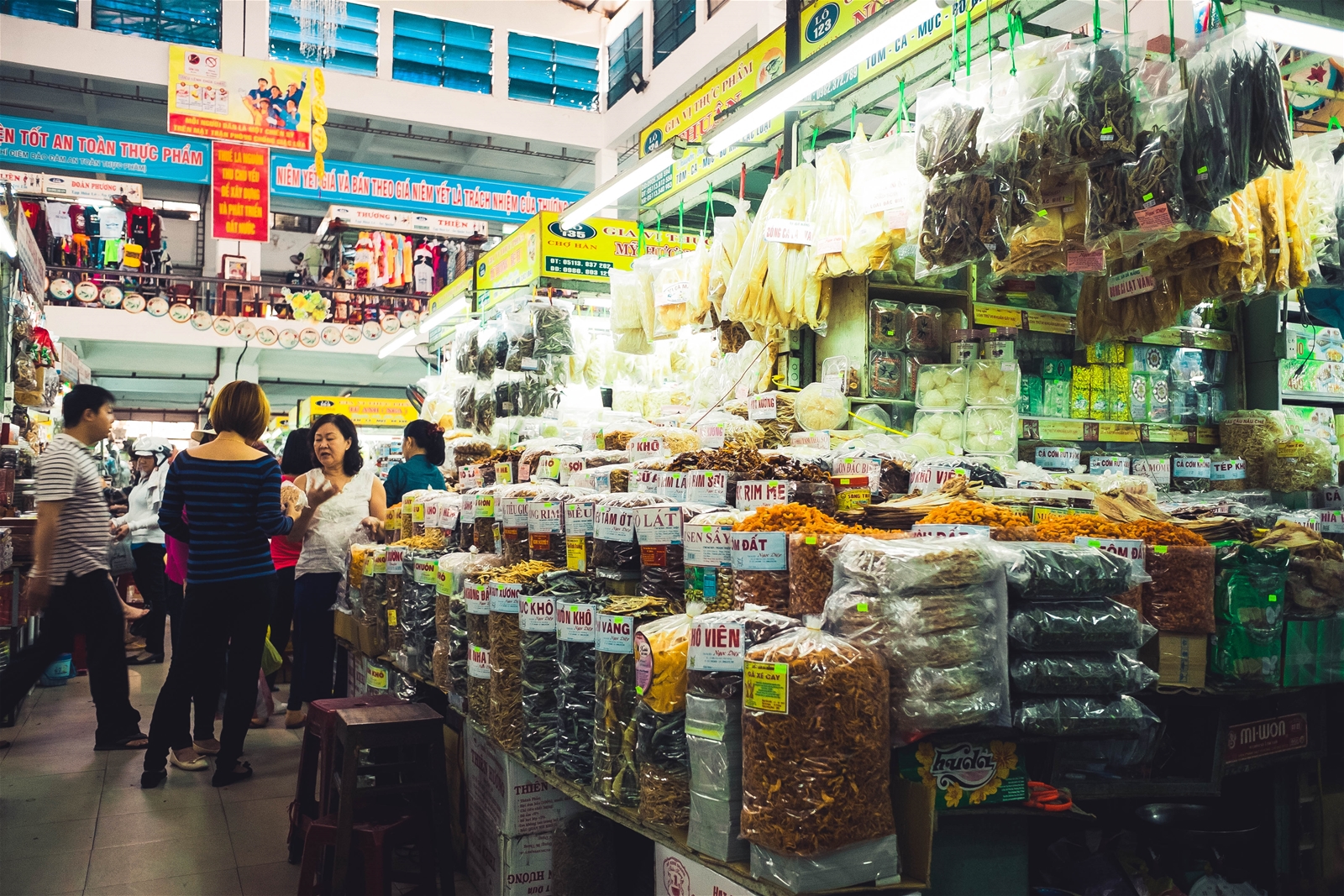 2. Vincom Plaza
As known by the nickname "The shopping paradise of Da Nang" it lives up to its name with a plethora of items available for shopping. The fashion category of all famous brands can be found in this shopping destination. Those famous brands are Adidas, Nike, Ecco, Gurkha, and Bata all are placed with the multitude of other local varieties available. This shopping place is one of the biggest malls in Da Nang even though it is smaller compared to its contemporaries on different continents. The low-priced ice skating ring is a highlight that lets Vincom Plaza stand out among the other malls, which makes more and more visitors purchase in Da Nang to use lots of exciting services.
Address: No.910A Ngo Quyen Street, Son Tra District, Da Nang City.
Opening hours: 8:00am - 10:00pm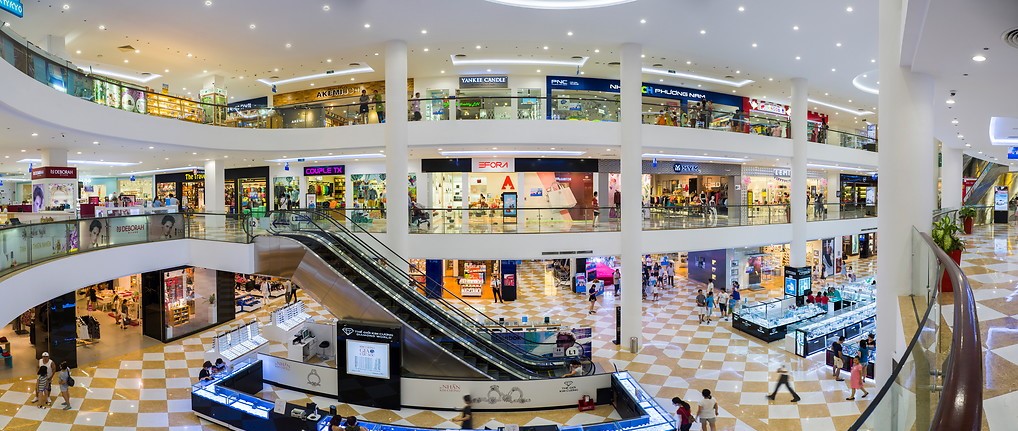 3. Da Nang Souvenirs & Cafe
Da Nang Souvenirs & Café is an ideal shopping place when travelers have a need to go shopping in Da Nang. This destination focuses on travel souvenirs and gifts, especially about the city. Products usually are plenty of handmade t-shirts, teddy bears, key chains, etc with a picture of spectacular Da Nang city printed on. Besides the purpose to make customers remember Da Nang, it is also a way of advertising this stunning city. The cool thing about this shopping destination is even if people do not want to purchase here, they are still able to come here to relax, hang out with their friends and family, or it is even a formal place where people can arrange a business meeting. Lots of people find that Da Nang Souvenirs & Café is an ideal spot for a quiet time to concentrate on working.
Address: No.34 Bach Dang Street, Hai Chau District, Da Nang City.
Opening hours: 7:00am - 11:00pm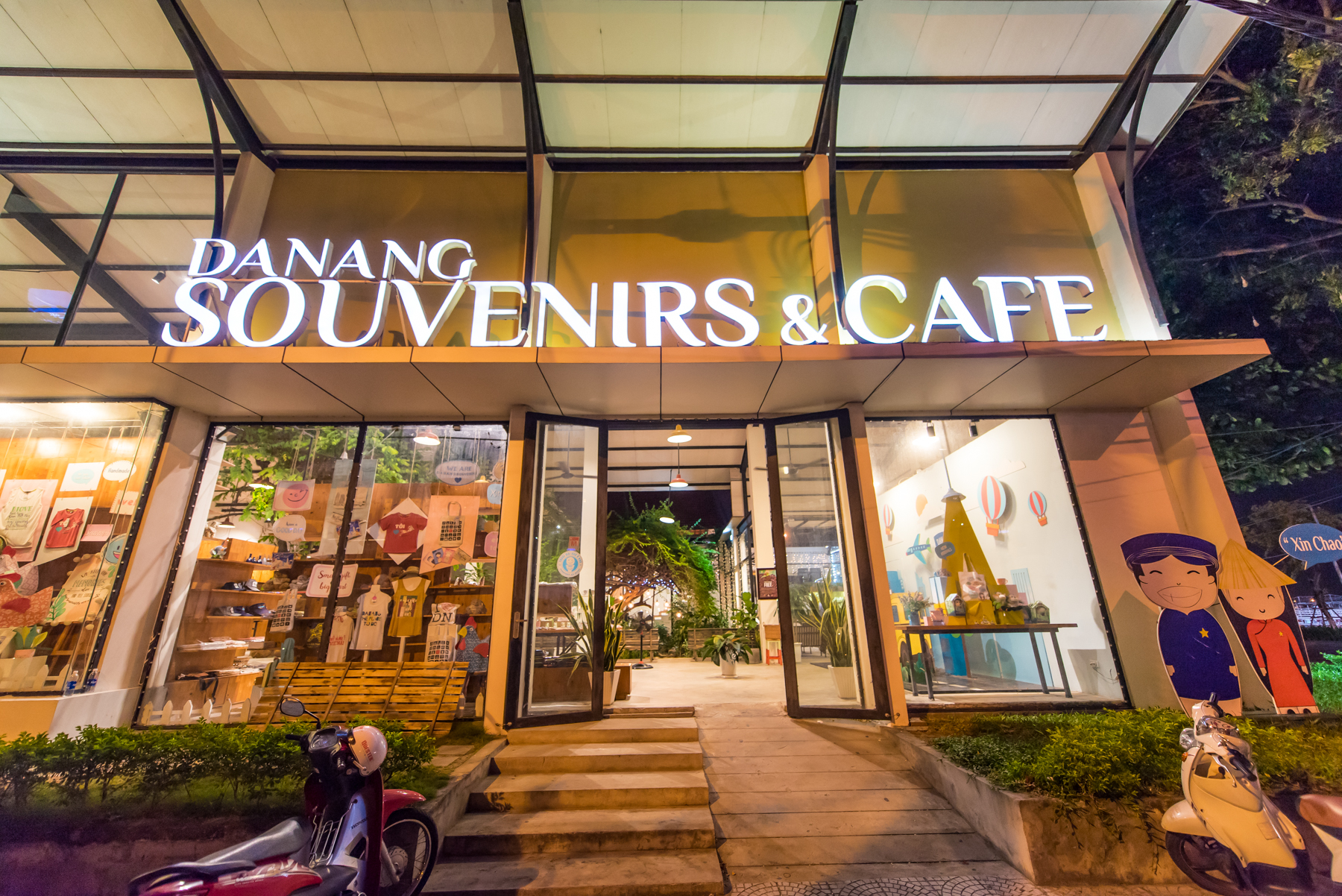 4. Con Market
When visitors consider a Da Nang shopping destination, Con Market is unskippable. This shopping place is the favorite market for both locals and visitors in Da Nang, and also is one of the biggest places in the city for shopping. It has more than 2000 stalls with various types of goods that include the unique specialty of Da Nang. Shoppers are big fans of this market because the quality of the goods is pretty decent, especially with low-budget shoppers while the price is highly affordable and since this shopping destination provides a lot of stuff, it is a big change for purchasers to satisfy their shopping demands. Handicrafts, apparel, and specialty snacks are recommended for visitors to purchase in this place. Even better, when people get bored of shopping, finding something tasty to eat is the best way to restrict their negative energy, and Con Market happened to be a food paradise for shopping lovers. At an inexpensive price, travelers can enjoy a yummy bowl of the famous My Quang, Bun Mam, etc to fill their stomachs.
Address: No.290 Hung Vuong Street, Hai Chau District, Da Nang City.
Opening hours: 7:00am - 11:30pm
5. Vinh Trung Plaza
Featuring colonial French architecture and modern facilities These are the things people say when they first come to this Danang shopping place. Vinh Trung Plaza houses an expansive supermarket, arcade center, cinema, as well as plenty of dining and retail outlets. The shopping complex is also set within a 10-minute drive from Da Nang International Airport and several prominent attractions, including Cham Museum, Dragon River Bridge, and My Khe Beach. Shoppers can easily find clothing, accessories, and shoes by local designers as well as imported household appliances, books, and fast food chains such as Lotteria and KFC, which are destinations that are extremely familiar to foreign tourists.
Address: No.255 – 257 Hung Vuong Street, Thanh Khe District, Da Nang City.
Opening hours: 8:00am - 10:00pm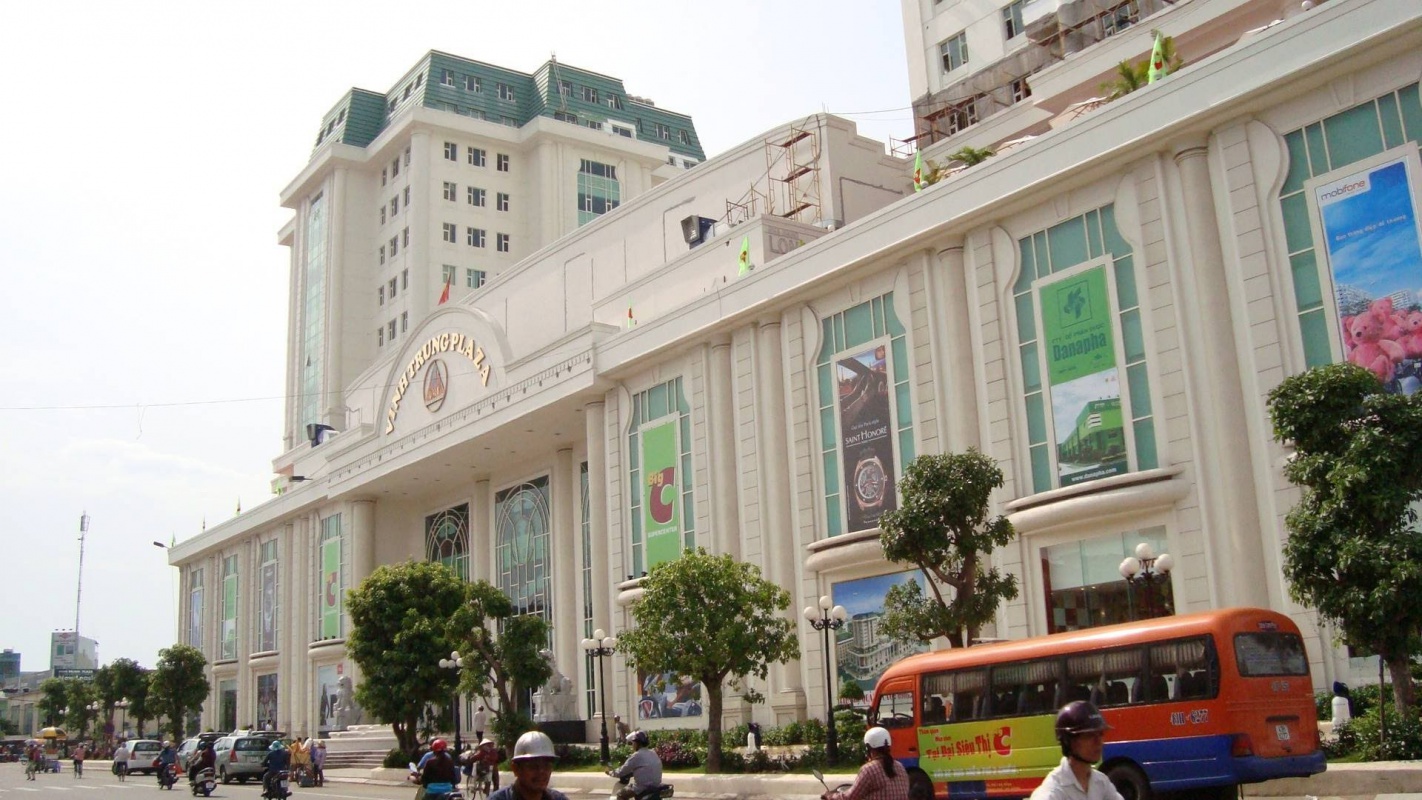 READ RELATED: How Is The Da Nang Nightlife